This blog post will help you understand Facebook Ads & Google Ads — Which platform best suits your business needs in 2021? Previously, many marketers viewed Facebook Ads adversely. These two companies' long-standing competition, often dramatized by technology media vents, was taken as indisputable proof that the two platforms were in direct competition with each other and that it was important for all types of businesses to make a typical decision about which company platform was right for their requirement, a false division that remains mystifying and misleading to those new to online advertising.
What are Google Ads?
This is originally referred to as Google AdWords until 2018, Google Ads is a paid advertising solution that works on a bid system. However, this "bid system" takes place every time a user performs a keyword search. When creating an ad, to "win" the Google Ads auctions and see your ad emerge for the keywords you choose, you need to optimize your Quality Score and the bid amount.
For good ad positioning, it's important to optimize your bid amount.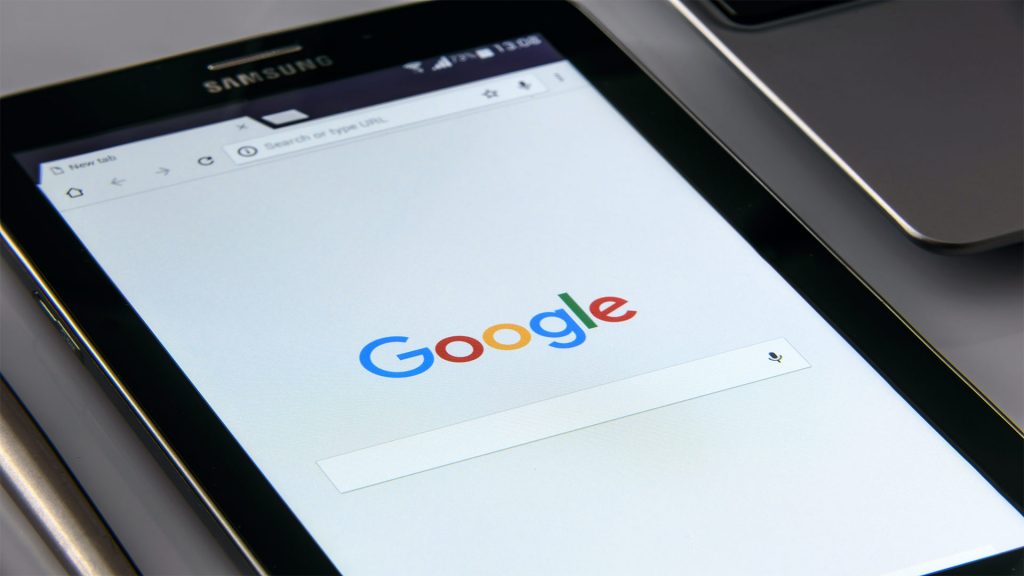 Hence, you pay for every click on your ad (hence why the name pay-per-click, PPC) or for every 1000 views your ad gets (hence why the name Cost-per-thousand impressions, CPM). Google ads are a better way to drive more certified traffic to your website or online store, especially if the targeted keywords show the applicant's desire to make a purchase.
What are Facebook Ads?
Facebook is a powerful social media for individuals and businesses and around 1.6 billion people worldwide are attached to various businesses on Facebook.
Primarily, Facebook advertising requires creating and running ad campaigns using the Facebook Ads Manager tool to reach your target audience based on their location, profile data, and demographics. Additionally, you can also select where you had like to run your ads, Facebook, Instagram, Messenger, or Audience Network as well as your target device type (mobile or desktop). It also allows you to track and analyze the performance of your ad campaigns in line with your business needs.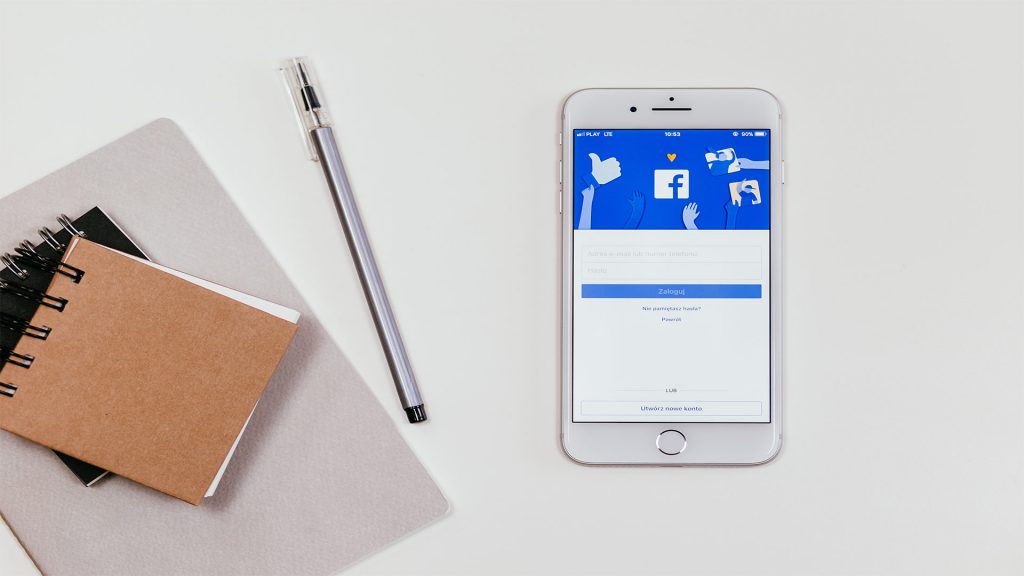 Facebook Ads are effective and efficient for increasing brand awareness and engagement, creating leads, driving traffic to your website, enhancing the reach of your content, and creating awareness for your upcoming events.
Features of Google Ads. that should be used: –
Adjust your bids on a small level.
Test different bidding methods
Improve quality scores.
Start using new ad copy formats
Review auction perception.
Monitor your search impression share
Conduct remarketing
Features of Facebook Ads. That should be using: –
Facebook leads ads.
Reporting
Attribution Models
Test Instagram
Related audiences
Keep an eye on Facebook's location options
Speak to your audiences
Remarketing
Why is Facebook's Ad Strategy Different from Google's AdWords?
Facebook ads are different from Google AdWords because they are tailored to the platform. Facebook focuses on user experience, giving users a personalized feed of information that is geared toward what they want to see.
This strategy is helpful for advertisers because it allows them to build more meaningful relationships with their customers and target their audience more effectively.
Facebook also has a retargeting strategy that helps advertisers reach their audience without having to use paid ads. Retargeting allows an ad campaign on Facebook to follow its viewers around the internet and bring them back to the brand's website where they could continue making purchases or sign up for a newsletter.
Facebook uses its ad platform to target an audience based on their interests. On the other hand, Google AdWords uses keywords that are highly targeted and relevant to a company's business.
Google has been a leader in the digital marketing industry for many years, but Facebook is catching up.  With its focus on using people's interests to create ads, it's able to market products and services in a more personalized way.
The main difference between these two ad platforms lies in what each company is trying to accomplish with them. Google AdWords serves as a cost-effective tool that helps companies reach their intended audience with high-revenue potential at scale. On the other hand, Facebook Ads.
Facebook vs. Google Advertising Results on Quality Score
There is a significant difference in the quality score of Facebook and Google's ad results. This is because Facebook places a higher weight on social engagement while Google places more emphasis on click-through rates.
Facebook advertising offers quality control and optimization to its advertisers. For example, it offers ad scheduling options which means that you can choose the frequency, several impressions, and targeting parameters for your ads. It also provides insights into your campaign performance through e-mail notifications, website tracking codes, reporting, and analytics.
Google advertising services are also convenient with options like Google Display Network (GDN) which lets you reach consumers across the web without having to pay for individual clicks or website views, or AdWords Express which lets you manage keywords and ads within minutes.
What Are the Differences Between Google AdWords and Facebook Ads?
Google AdWords: Paid Search
Google AdWords is the world's largest and most popular pay-per-click advertising platform. AdWords become similar to the term paid search.
Paid searches concentrate on the targeting of keywords and the use of text-based advertisements. Advertisers using AdWords bid on keywords-specific words and phrases included in search queries entered by Google users in the hopes that their ads will be shown alongside search results for these queries. Each time a user clicks on an ad, the advertiser is charged a certain amount of money, hence the name
"pay-per-click advertising."
PPC bidding and bid optimization is a complex topic, and after the scope of this guide, essentially, users are paying for the future to find new customers based on the keywords and search terms they enter into Google.
Facebook Ads: Paid Social
Facebook Ads are a key example of what is known as "paid social," or the practice of advertising on social networks. With the highest number of monthly active users of any social network in the world, Facebook has become a highly ruthless and potentially profitable element of many businesses' digital advertising strategies.
Key Facebook ad types
However, advertising on Facebook can be thought of as similar to AdWords, in that advertisers using both platforms are importantly promoting their business via the Internet, this is where the sameness ends. When it comes to the primary difference between Google AdWords and Facebook Ads, you can think of it this way. AdWords helps you find new customers, while Facebook helps new customers to know about you.
Online Marketing
Both small and big business brands are imposing the internet as a way to acquire new customers, generate sales, and create awareness. Google and Facebook are the two platforms when it comes to digital marketing. There are 4.66 billion users in the world today, which accounts for 60% of the global population. Also, the average internet user spends an average of almost seven hours online each day, making the internet the best place for businesses to be.
Out of these internet users worldwide, Facebook has 2.45 billion active users as of 2020. While Google is the most used search engine on the World Wide Web with 5.4 billion
Facebook Ads vs Google AdWords
A large share of internet users assigned to both Facebook and Google makes them the most sought-after platforms for businesses, both small and big businesses, for their advertisement.
Facebook ad revenue mostly comes from the US and Canada
India has the largest Facebook ads audience, followed by the United States, Indonesia, and Brazil
Hootsuite's global state in mind Report found that a large portion of the Facebook ads audience falls into generation Z, specifical people between 18 and 24.
94 % of Facebook ad revenue is from mobile.
Hootsuite also found that video posts get more engagement than other types of posts. Compared to video engagement at 6.04%, photo posts are at 4.36%, link posts at 2.78%, and status posts at just 1.66 percent.
Hootsuite reported that the potential reach of FB ads people: is 43% women and 57% men.
Google delivers an 8:1 return on investment (ROI) — or $8 for every $1 spent
63% of people say they would click on a paid ad in Google search results
The Google Display Network reaches 90% of online consumers
33% of people click on search ads because of how relevant the ad is to their search
Google owns the world's largest online display advertising network.
However, we should know that both platforms are different in their way. And they give results depending on the marketing goals set by a company.
Google Ads is based on pay-per-click (PPC). Facebook on the other hand charge advertisers once they place the ad and it is running.
As a result, both kinds of AdWords have their specialties and feature. Learn the scope of both and recognize which aspect of your business will each benefit.
Recommendation
We recommend looking at PnaPna.com which has a PnaPnaCleaning.com variant specifically designed for cleaning service companies. They offer a 14-day free trial; no credit card is required with a 60-day money-back guarantee. They have a lead generation system, a digital marketplace where you can advertise your business for free. A free integrated website where you get a free web order form from your clients and the orders go straight into the software for Employee monitoring, time management, payroll, etc. The system allows collecting payments online or on job sites. You will save one full employee's annual salary, to do all these tasks automatically.
The company will also specifically design any feature that may be very unique to your company. The owners of this software company have been in the field service business for decades and know the issues of small to medium size field service companies. Good software is an asset that will reward you many times more than the investment. They have a lifetime subscription for a one-time fee of $295.00. Even if you do not buy anything from PnaPnacleaning, you can avail of their free-for-life subscription and free advertising in your marketplace on their portal.