No matter how large or small your business is, CRM and project management software are an integral essential part of every business. And if you want to grow your business, then there are no other substitutes for the proper use of these two crucial tools. Moreover, if you can cooperate with these two solutions, then you will easily manage the customer and their related projects in one place. Although, we are going to tell what is the better-combined extension and also will explain an ultimate program where you can find combined CRM and Project management software.

A smart businessman consistently finds the best possible solution for his company and also for the clients. As a result, both customers and the employees perceive great to be part of that business or company. Hence you must prefer a suitable program to fulfill all your requirements. So having a combined CRM and Project management software can be profitable for you.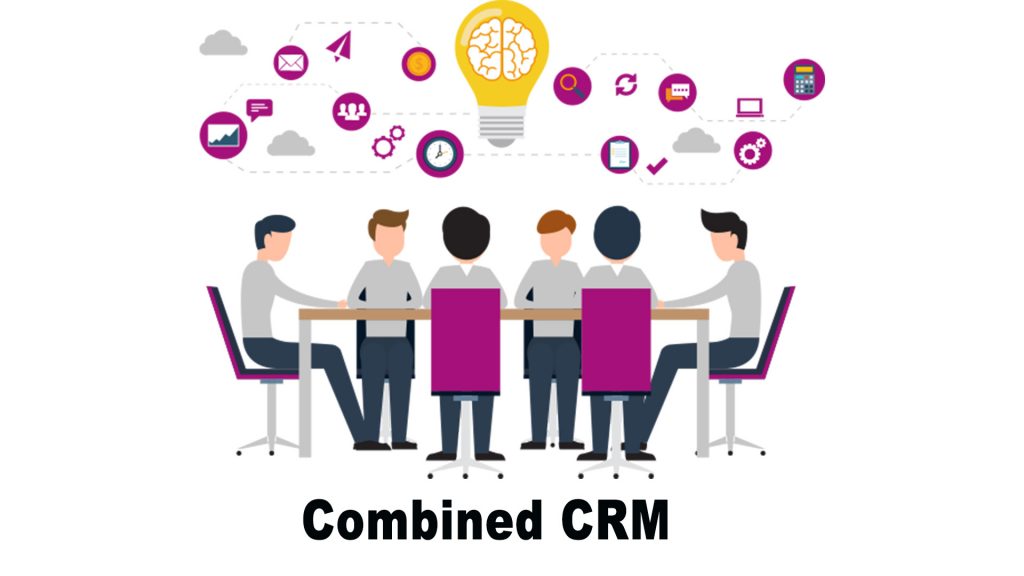 Although, both these solutions have particular purposes at one time you need to combine them in one place for your business need. After that, it seems very tough for the owner to organize it smoothly. Hence a smart, affordable, and combined program can help to adjust both customers and project management from one place.
What is a CRM and Project Management Software?
A CRM is software that helps in the process of managing customer service and sales. It has a database, which typically combines contact information, transaction histories, marketing intelligence, and customer data.
CRM software is designed to support the entire business process of an organization. Gathering all the data and information in one place helps companies in focusing on their customers and leads.
In addition to that, it also helps managers plan marketing strategies on a large scale. In short, it aids organizations in making decisions about their operations more efficiently with better time management and coordination.
It can be used in both small businesses as well as multinational enterprises (MNEs).
CRM is software that manages customers, contacts, and prospects. CRM uses data collected from different sources to provide business intelligence. Project management software is a tool used in project management, which helps in managing the time and resources of the project.
CRM software is a popular tool used in all industries, especially marketing. It helps companies to manage their customers and prospects easily while keeping track of their interactions with them.
According to Infoworks, CRM is software that helps managers manage customer relationships and support interactions with clients by using data collected from different sources. While Project Management Software (PM) is a tool used for managing various resources like time and money for different projects under one roof, it is typically used by the business owner themselves or their team members.
How to Find the Right CRM and Project Management Software for You
CRM software is the backbone of an organization. It assists in aligning organizational goals and outcomes with the everyday activities of its employees.
There are a lot of project management software options to choose from, making it difficult to choose the right one for your company. With so many options and variables to consider, finding the best CRM software might be difficult.
Finding the best CRM software is a challenge with all the options and variables on offer. With so many services to test, it's sometimes difficult to know what's right for your company without actually trying them out first! We have compiled a list of four different types of AI copywriting assistants for you to choose from.
With so many different options available, finding the best tool for your needs can be a daunting task. There are many criteria to consider, including cost, features, and ease of use. Keep reading to find out how you can determine what tools are right for you and your small business.
Top Helpdesk/CRM Features in OneDesk 
Full-function ticketing system
FIVE ways to catch tickets
Powerful email combination with email tracking
Customer websites allow customers to track, report, and discuss issues
Knowledgebase
Live Chat or private chat
Workflow mechanized Capabilities
Top Project Management Features in OneDesk 
Project planning
Team management and alliance
Time tracking with timers and timesheets
Gantt chart, Kanban board, & graph depiction of data
Workflow mechanized Capabilities
Managing Reports
Mobile Application for the team
W3B CRM 
W3B CRM is a one-stop solution for all your management needs and, from the instant you begin integrating with us, we will manage everything according to your needs. Over time, we want to provide even more, by adding new functions as well as by providing amazing support.
W3B CRM has three main functions: CRM/Sales, PM (Project Management), and Online Invoicing and they are so well interweaved, that you don't notice that they are unrelated sections.
You will be able to manage leads, turn them into customers, and organize your work by setting up projects and tasks, tracking work, closing projects, and creating invoices within the same software. You will not need any other third-party software anymore.
Let me break it down real rapid: within the CRM/Sales module you have, as anticipated, "Contacts", "Leads", "Customers", "Opportunities" as well as "Territories", "Quotes" and "Products" and you can create reports based on each of these categories. You can also filter listings and solve them however it suits your needs.
Project Management
The Project Management module surrounds all the aspects of project management into one neatly custom-made system. Another neat function is viewing the process of all your projects, milestones, or tasks on a Gantt chart system. Yes, we make the data easy to understand, not just layout it on the page.
The third module, Online Invoicing, does just what the named purpose. It creates invoices for the work on your projects, invoices that you can send out to your clients straight from the software itself. W3B CRM does come full circle when it comes to organizing your business and it's there for you from the very start of a project to the very end without having to depend on the combination with other systems to get the job done.
If your CRM does not deal with project management, then you might find yourself still conveying a variety of tasks manually. Not only can this waste a lot of time but think about the effect it must have on project deadlines and keeping the client happy.
This is especially daunting when over 60% of businesses execute CRM to improve their efficiency according to recent CRM research. You may even wish you could just manage projects yourselves without a CRM. During our teamwork, we used a brief Project management tool for our team collaboration and found a better service here. Brief is one of the most popular project management apps available today for a good cause.
The cloud-based tool Brief is especially simple to use, helping you to improve communication within your team and manage projects. Brief enables you to break down projects into specific tasks and allocate them to your team members.
Features include:
Group and one-on-one messaging
Searchable interactions
High-level protection
File transfer
Brief helps you to:
Completely manage your team's progress and spend more time on higher effect tasks.
Manage daily tasks to remove unimportant complexity and uncertainty while reaching clear processes.
Highlight task preference and minimize miscommunications.
Allows your team's performance with better and faster communication, clearer process, and well-defined goals.
Project management software that solves all the problems a growing team faces.
Workflows and boards:

Easier the way you manage your tasks by defining their flow and allocating basic or kanban workflow to them as per your requirement.

Proofing:

Speed up the files and documents review process, bring limpidity in feedback sharing and even keep track of changes made in them.

Custom roles:

Get ultimate control of your projects by setting Custom roles and defining different entry levels for your team members based on their responsibilities.

Multilingual:

The commune is available in more than half a dozen languages including English, French, Spanish, Portuguese, Polish, and German.

Reports:

Get a clear perception of how projects are running and resource utilization, to analyze plans and repeat accordingly.
Recommendation
We recommend looking at PnaPna.com which has a PnaPnaCleaning.com variant specifically designed for cleaning service companies. They offera  14-day free trial; no credit card is required with a 60-day money-back guarantee. They have a lead generation system, a digital marketplace where you can advertise your business for free. A free integrated website where you get a free web order form from your clients and the orders go straight into the software Employee monitoring, time management, payroll, etc. The system allows collecting payments online or on job sites. You will save one full employee annual salary, to do all these tasks automatically.
The company will also specifically design any feature that may be very unique to your company. The owners of this software company have been in the field service business for decades and know the issues of the small to medium size field service companies. Good software is an asset that will reward you many times more than the investment. They have a lifetime subscription for a one-time fee of $295.00. Even if you do not buy anything from PnaPnacleaning, you can avail of their free-for-life subscription and free advertising in your marketplace on their portal.