Salesforce is widely known as the industry standard for CRM software platforms, and business.com even named it the Best CRM Software Overall. Sales, marketing, and customer success/service teams use CRM software to help keep track of customer information and interactions. For sales, this may involve the creation of quotes, order processing, lead qualification, and sales forecasting. In addition to marketing, CRM activities may include lead management and nurture, landing page creation, and email marketing. CRMs can serve as a knowledge base or ticketing system.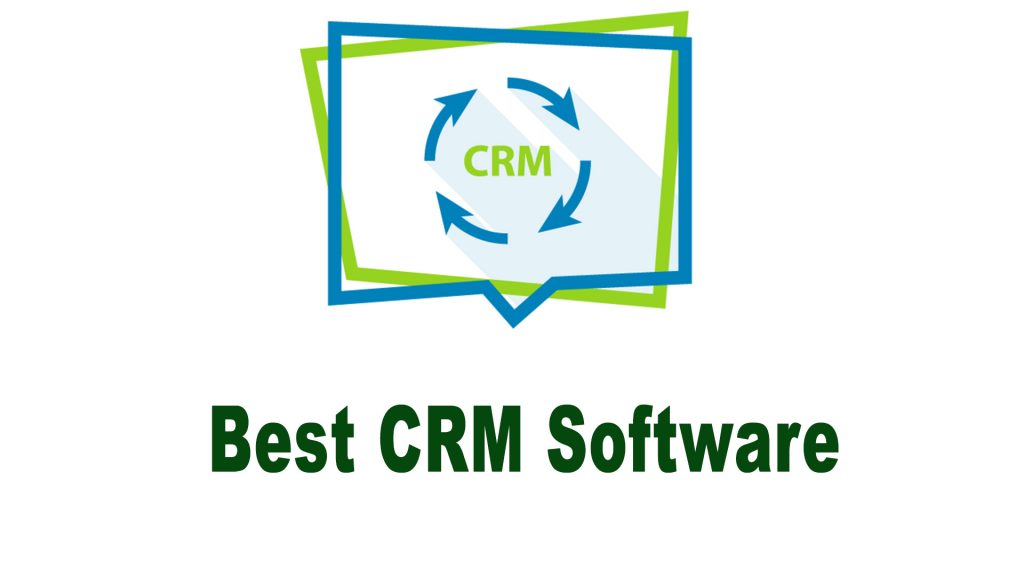 What are the best CRM software tools?
Salesforce
Salesforce is the best CRM in the world. As a well-rounded customer relationship management software, it is an application that can be customized and optimized to fit any business need. It functions based on the requirements that a business has and can be adjusted accordingly. Moreover, the result is a highly customizable system that allows for faster lead searches, efficient automation of business processes, and a hassle-free internal client management process.
However, some of the Salesforce product categories include Marketing Cloud, Service Cloud, Sales Cloud, and Commerce Cloud. All of these will integrate, making your CRM services more informed and simpler than ever before.
Salesforce is widely known as the industry standard for CRM software platforms, and business.com even named it the Best CRM Software Overall.
Merits 
Best-in-category customization for any type of business. Salesforce offers a huge range of business products, all of which integrate, which enables your company to seamlessly scale within the platform, making growth easier than ever.
Status and "state" feature so you know where your clients are in the customer journey.
Intuitive reporting for revenue, average order value, and much more.
An extensive list of settings and report widgets that give multiple perspectives on client data.
Plugins and a full "app store" for customer widgets to optimize your sales process.
Features for email marketing (Salesforce Marketing Cloud), data visualization (Datorama), and more.
Integrations with many of the most popular tools like Mail chimp, Zapier, Jira, and Outlook.
Third-party integrations for big names like Google and Facebook are amazingly simple to add and configure.
Has an available API.
Best-in-class data security and HIPAA compliance if needed.
Demerits
Despite its many capabilities, Salesforce is one of the more complex systems to work with. Its system runs more efficiently with dedicated sales and marketing departments which makes it troublesome for smaller businesses without them.
Salesforce's updates can be abrupt and dramatic to the point where you might need to re-learn the user interface.
Salesforce's customer service is sometimes lacking. But, it's tough to get technical support or information without filling out forms online, calling, and emailing back and forth with representatives.
Pricing:
This CRM tool is quite flexible in function and price. It has a range of four monthly price options from $25/user/month to $300/user/month which allows a business to choose according to their financial and business situations. Meanwhile, the four options are sales essentials, lightning professional, lightning enterprise, and lightning unlimited. So, you can get by on the lowest pricing tier if you are a small business or fledgling startup.
HubSpot
Another tool that can make the case as the best CRM is HubSpot With a focus on inbound marketing and sales, HubSpot offers relationship management solutions for sales funnels, social media, content, and other digital business processes. Since its establishment in 2006, it has grown to become one of the most beginner-friendly best CRM software tools around AND it scales as your company expands. While it is mostly associated with providing solutions for digital marketing processes, it is still effective in other traditional sales processes as well.
Merits 
HubSpot is made by salespeople and marketers for salespeople and marketers; So, so it has marketing software to help you grow traffic, convert more visitors, and run complete inbound marketing campaigns at scale.
Customer service software helps you connect with customers, exceed expectations, and so, turn them into promoters that grow your business.
Friendly user interface and easy-to-learn navigation.
Time-saving sales software that helps you get deeper insights into prospects, automate the tasks you hate, and close more deals faster.
Very good pre-and post-sale data tracking. This includes the ability to track client activity before purchase via product consideration metrics and after purchase via repeat purchase metrics.
Demerits 
Very good pre-and post-sale data tracking. This includes the ability to track client activity before purchase via product consideration metrics and after purchase via repeat purchase metrics.
Like Salesforce, HubSpot takes a bit of finesse to configure for more complicated companies.
Very good pre-and post-sale data tracking. This includes the ability to track client activity before purchase via product consideration metrics and after purchase via repeat purchase metrics.
It has a tricky way of allowing the user to set the frequency of contact which can lead to overwhelming amounts of client contact mistakes to correct
Pricing:
Therefore, its pricing is broken down into three categories including the starter, professional, and enterprise packs. The basic plan is free, but you can expect to pay between $50 and $3,000/month depending on the size of your team.
Zoho CRM
Zoho is another proven CRM for small and midsize businesses. For that matter, it works for just about any size of business with its web-based and client-prioritized solutions. Zoho enables you to attract and retain clients, send personal invitations, and operate your customer support at scale. With the help of social media integration, it also stands out as a well-rounded source for client management.
Merits 
Zoho has a wide range of capabilities: from its social media integration to its automated business processes, it gives users multiple avenues to attack client management in the most comfortable way possible.
Streamline notifications across multiple channels and respond to customers in real time.
Create distinct portals for your customers, vendors, and partners to let them self-service their requests.
Generate leads, automate lead scoring, and drive quality leads to closure.
Third-party integrations for big names like Google and Facebook are amazingly simple to add and configure.
Has an available API for creating custom application integrations?
Zoho CRM is the sister product of Zoho Suite and Zoho Project Management, which are add-ons that allow you to automate and keep track of more processes.
Demerits
The user interface is clunky and dated-looking.
It reported that Events created are automatically marked as closed when the date arrives.
The calendar view leaves out a few important visuals, like calendar sharing and an Activities view in the calendar.
Pricing:
The starting plan for Zoho starts off at a cost-effective $12/user/month. But, It's one of the most affordable CRMs out there. From there, the additional professional and enterprise plans come in at $20 and $35 a month respectively.
Pipedrive
With the original idea of creating a tool for experienced sales professionals only, Pipedrive has come a long way to becoming a fully optimized client relationship management tool for all to use. Specifically, it helps users organize leads in a way that improves conversion rates. Automate lead scoring and set up an environment to optimize your specific business. Because Pipedrive is a sales-first CRM, it has great lead management and salesperson collaboration features.
Merits 
Track calls, emails, and contact history and have full visibility and control of your schedule.
Make sales visual with unlimited, customizable pipelines and start sliding deals to won
Even has a chatbot! But, let your chatbot qualify and route hot, new leads 24/7, and even automate meeting booking.
Friendly user interface.
Landing page feature: generate quality leads for your pipeline with intuitive and fully customizable web forms.
Strong privacy and security ratings.
Demerits
Limited scope compared with other tools. For instance, there is no project management tracking user interface.
Pricing:
Like many other tools, it sticks to a maximum of three plans to choose from. The first option starts at around $13/user/month. But, is called the silver plan and offers enough features to get started. The next two are the gold and platinum plans which come out to $24.20 and $49.17 a month respectively.
Zendesk
Perhaps the most interesting customer relationship management tool on this list is Zendesk Originally a customer support tool, Zendesk has morphed into a full-blown CRM. Zendesk is a big company with lots of resources, and they've made an enterprise-grade tool that puts your customers first. Additionally, I would say this tool is the opposite of Pipedrive. While Pipedrive is very sales-oriented, Zendesk is much more customer support-oriented
Merits 
Easy to use contact database and support tool in one.
Quick platform setup and implementation. There is no learning or relearning of the system, which tends to happen with other customer relationship management tools.
Integrated channel support, which keeps teams on the same page. This can be done through chat messaging, email, and even voice communication.
Community forums are an excellent way to get to know your customer, and Zendesk does a particularly good job of creating a platform for them to thrive.
Zendesk makes it easy to create, customize and use any number of knowledge bases. So, you can create them for specific departments, for your customer service agents, and even for your customers themselves.
A support ticketing system is essential to the success of your customer relations. However, it allows you to collect your customer support tasks and manage them in one single place.
Demerits 
Zendesk is not a superior "selling" CRM. It is more for support organizations.
Pricing:
The pricing of this tool is more on the high end of the spectrum. However, by all accounts, it is worth every penny it takes to use it (for non "selling" business use cases). But, the pricing for the prominent packages starts at $59 a month per user and goes up to $200 a month from there. In between, there is a variety of packages that range anywhere from $20 to $100 a month per user. Generate more leads. Click here
Recommendation
We recommend looking at PnaPna.com which has a PnaPnaCleaning.com variant specifically designed for cleaning service companies. They offer a 14-day free trial; no credit card is required with a 60-day money-back guarantee. They have a lead generation system, a digital marketplace where you can advertise your business for free. A free integrated website where you get a free web order form from your clients and the orders go straight into the software for Employee monitoring, time management, payroll, etc. The system allows collecting payments online or on job sites. You will save one full employee's annual salary, to do all these tasks automatically.
The company will also specifically design any feature that may be very unique to your company. The owners of this software company have been in the field service business for decades and know the issues of small to medium size field service companies. Good software is an asset that will reward you many times more than the investment. They have a lifetime subscription for a one-time fee of $295.00. Even if you do not buy anything from PnaPnacleaning, you can avail of their free-for-life subscription and free advertising in your marketplace on their portal.