This blog post gives detail about the feature to look for in a CRM. There's a group of CRM platforms on the market and examining certain key features can help you find the best one for your business. You can use it to trace leads, monitor your customer relationships, and maintain your contacts list. Different types of CRMs may have distinctly different features that can specify your search, such as the capacity to customize the software according to your needs or create a reporting form that fits your business requirements. It can also save time and money with the help of sales force automation.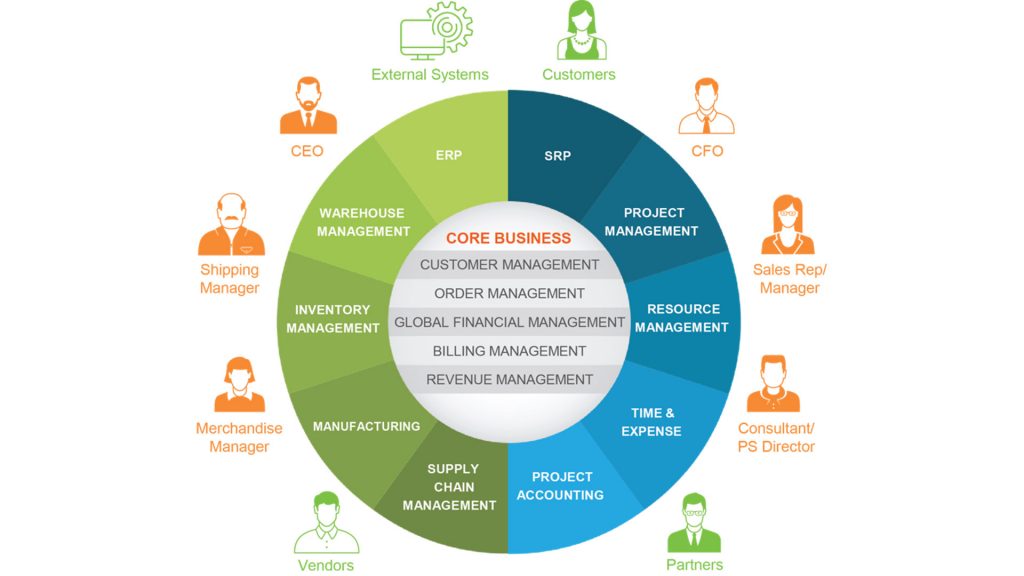 CRM Features to look for: –
Ease of use
When deciding on a new CRM system, our initial thought is to analyze the user experience. If the design is natural and easy to use, the company's employees will be able to find information quicker, which could result in them reaching out to more clients.
Integration
The best feature to look for in a CRM is integration. The software needs to be an Integral table to your website, phone, and email accounts. It might be time to switch if you're closing fewer deals and losing clients.
Revenue Tracking
When choosing a CRM, we focus on which one is going to give us the most visibility when it comes to our revenue tracking. If we're not able to track our revenue, then the CRM isn't doing us any good. The more we're able to track our data, the better the CRM is. This is why we typically go with Salesforce, and Hub Spot CRM because they support data being the core of your business.
Security
A good CRM will gather a great deal of relevant data on our customers. Some services offer more in-depth features than others, but the one aspect that we always prioritize is security. The most damaging action a business can take is losing the trust of its customers, which is why any sensitive data gathered by CRMs need to be converted competently. If there's a leak, it's time for us to switch.
Automation of Workflow
CRM software can make your life easier by automating your workflow. Look for software that lets you set up custom rules and comes with sales force automation to help you and your team be more productive. Workflow automation features can also take the time and legwork out of uninteresting sales tasks, such as order processing, order tracking, and inventory control.
Customization 
No two businesses are the same, so the best CRM software can feed your business's unique needs. Some CRM solutions let you choose which features to include in your package, and some also allow you to customize basic areas, such as the ability to add contact fields, choose which data to show on your dashboard, and create custom reports. You can also customize with extensions, plugins, and other add-ons to expand your software's capabilities.
Employee Tracking
CRM software is a great way to track employee activity and performance. Choose software that gives employees their accounts where they can individually track their hours, tasks, meetings, sales numbers, goals, and other items. The software should also give supervisors and upper management access to dashboards that let them view individual employee goals, completed tasks, and other measures of productivity. So, this can help managers write employee performance reviews, create incentives, reward strong employees, identify those who are struggling, and address areas of improvement.
Forecasting of Sales
The feature to look for in a CRM predicts your future sales based on data from your current pipeline. You may need to adjust your marketing plan based on the sales forecast. For example, if you thought your toy store was going to sell a lot of girls' dolls during Christmas but learned through sales forecasting that building blocks are more popular, you can cater your campaigns accordingly. Sales forecasting can also anticipate market changes to reduce your business risks.
Access to Mobile
Sales reps need to be equally effective both inside and outside the office, so the ability to access deals and contact information from any device is crucial. Ideally, your CRM should offer iPhone and Android mobile apps that are reliable and easy to use without sacrificing desktop features.
Fast & Simple Setup
Don't commit to a CRM that requires large upfront training or even worse, a permanent admin to run it for you. Small business sales teams are best served by user-friendly, intuitive CRM solutions that can be learned in an afternoon and don't require ongoing maintenance. But, keep in mind that 55% of sales reps feel that ease of use is the most important feature to look for in a CRM
Team Adaption
Your CRM has to be designed with your sales reps in mind or else. Sales reps will revolutionize against CRM tools that only offer a means for managers to monitor their teams and force compliance. For a successful implementation, your CRM must prove its value to sales reps first and foremost, by relieving common pain points and helping them win more deals.
Multiple Users
It is easier and less expensive to use than Salesforce, and you can train anyone to use this web-based software from day one. It's very natural, and they have comprehensive training videos online. The best advice I can give is that you shouldn't just go with the most popular one out there. Many companies offer a 30-day free trial, so take advantage and explore different CRMs to see which best fits your needs and budget.
Management of Documents
To organize consumers properly, you need to take the time to organize your business documents. A CRM with a document management component allows you to store your digital paperwork and keep all your information in one place. Although, your sales and marketing team should be able to work within the program without flipping through several different tabs to get the data they need.
Integration of Third Party
In Conclusion, connecting your CRM software to other solutions you already use can save you tons of time and money. Most CRM programs offer third-party software integrations; the key is choosing one that's compatible with the software you use and easy to implement. For instance, the popular CRM software Salesforce has its marketplace called AppExchange, where users can easily connect Salesforce to solutions such as QuickBooks accounting software, Mailchimp email marketing software, and DocuSign electronic signatures. Find the best local service providers for free. Click Here
How to Choose the Best CRM for Your Business Needs
CRM stands for customer relationship management software which is used in businesses to manage their customers. CRMs are not just limited to one type of business, there are many different types available that can be customized to the needs of your business.
CRM software is a crucial component of any business and it should be chosen with care. As a small business owner, you need a CRM that will make your life easier and help you deliver better customer service. It should also have features that would make it easy for your team to manage leads, track projects, and invoice clients.
When deciding on what CRM software to buy, it is important to understand your business needs and the features that you need. This article discusses how to choose the best CRM for your business needs.
For small organizations, where there are no established IT departments or dedicated IT personnel, a consultancy like Accenture can be ideal.
One of the most important factors when choosing CRM software is understanding your business needs. What are the features that are required? What do you need your CRM to do this? What type of software suits your company's industry better?
Many businesses struggle with finding the right CRM for their business. In this blog post, I'll share with you the key factors to consider when looking for a CRM and how to choose the best one for your business needs.
Recommendation
We recommend looking at PnaPna.com which has a PnaPnaCleaning.com variant specifically designed for cleaning service companies. They offer a 14-day free trial; no credit card is required with a 60-day money-back guarantee. They have a lead generation system, a digital marketplace where you can advertise your business for free. A free integrated website where you get a free web order form from your clients and the orders go straight into the software for Employee monitoring, time management, payroll, etc. The system allows collecting payments online or on job sites. You will save one full employee's annual salary, to do all these tasks automatically.
The company will also specifically design any feature that may be very unique to your company. The owners of this software company have been in the field service business for decades and know the issues of small to medium size field service companies. Good software is an asset that will reward you many times more than the investment. They have a lifetime subscription for a one-time fee of $295.00. Even if you do not buy anything from PnaPnacleaning, you can avail of their free-for-life subscription and free advertising in your marketplace on their portal.