The best CRM technology today uses cloud-based, mobile-friendly, and AI-optimized software. These features are increasingly the norm, not the future. CRM already gives companies the ability to provide a personalized customer experience. The future of CRM software includes increased adoption of CRM technology across enterprises, and deeper insights power by expanding artificial intelligence.  Companies that invest in CRM will benefit from having a single source of customer truth, as well as a way to uniformly support the entirety of the customer lifecycle. The overarching theme for the future of CRM is that customer demands are changing fast, and companies need to keep up. CRM in the years to come will see general advancements in key technology areas like the Internet of Things and Artificial Intelligence (AI) coupled with the press for more modernization among settlement CRM users, which will ultimately lead to a lot of interesting moves in the market, both from vendors and CRM practitioners alike.
Currently, there's one-way communication between customer and brand but in the future, the dialogue will become a loop that feels more collaborative.
The Future of CRM Technology and Its Impact on Marketing and Sales Teams
CRM is a technology that allows companies to manage their customer base effectively. The future of CRM technology is changing and it's going to have a huge impact on marketing and sales teams in the next 5-10 years.
CRM will cause changes in the way businesses work. With data becoming readily available, marketing teams will be able to make use of it for campaigns, which will lead to increased engagement with customers. In turn, this will lead to increased sales and higher profit margins for companies.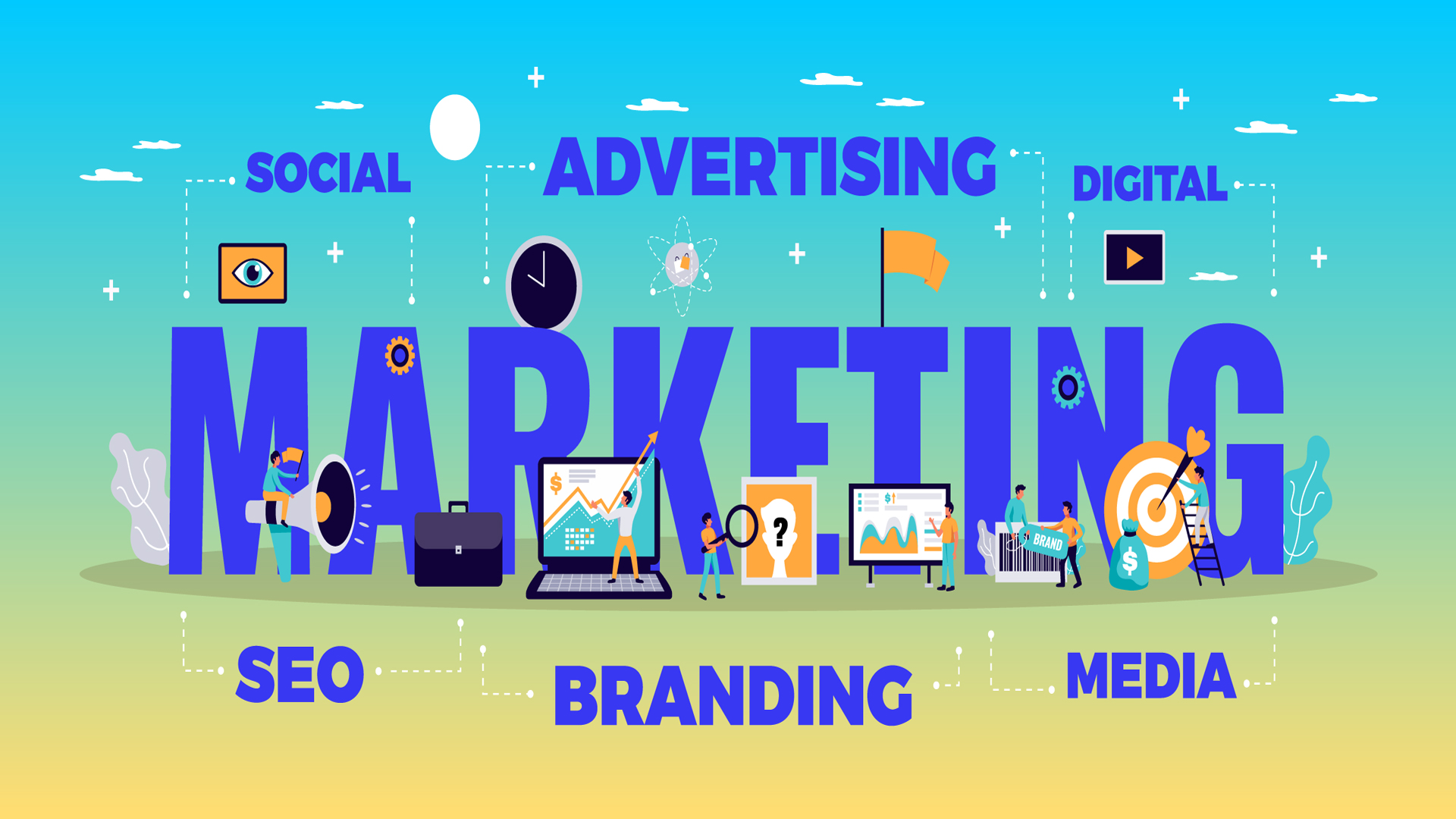 With the growing popularity of AI technology in marketing and sales, many companies are already adopting AI CRM tools.
The advantages that AI CRM offers the marketing and sales teams include increased automation and efficiency, more accurate data analysis, decreased time spent on research, and more personalized content.
The future of CRM is promising for a variety of industries as it promises automation which is a helpful tool for any organization. We should expect improved marketing and sales automation tools moving forward with the help of AI technology.
CRM (customer relationship management) software is the backbone of most marketing, sales, and service organizations. To effectively use CRM software, companies need to have a specific workflow that aligns with their goals.
There are multiple ways in which CRM software can interact with marketing and sales teams. They could use CRM for lead generation, influencer identification, generating content ideas, or for a more in-depth analysis of customer behavior.
The future is bright for the field of CRM technology. Companies will continue to trust it more than ever before as well as integrate it into their other systems like workflows at work and AI advertising platforms on social media.
Unite Sales, Marketing, and Operations around Common Goals and Definitions
The future of CRM software will facilitate the position of sales and marketing even more closely. Gone are the days when sales and marketing can expend effort on internal conflicts. To grow in the future landscape of sales, organizations must seek to unify sales, marketing, and operations around common goals and definitions.
Sales activation the combination of sales, marketing, and operations will share goals and have common messaging and materials to the point where marketing may even have revenue targets. Marketing, sales, and customer service will need to be more closely aligned. Marketing will primarily be responsible for getting the customer's attention and providing large content. Sales will need to become subject matter experts. Customer service will provide communities that capture information and bring people together.
Greater Integration Across All Channels
When data exists in silos, teams are not getting a complete or accurate picture, which can impact their capacity to make informed decisions. 58% of appellants agree that customer data is in too many sources to make sense of it.
As a result, decision-makers often have to switch between several applications to completely understand their data. It can hurt collaboration and slow down productivity.
Integrated CRM systems are already available, and will continue to offer great integrations with other systems to provide a single source of truth across marketing, sales, and customer service.
When your employees use a centralized system, they won't have to search for information in various places. This will allow employees to work more productively and deliver more engaging customer experiences.
Here's how you can take steps to integrate your channels:
Keep your data in an all-in-one centralized place
Align your teams
Evaluate your marketing tech stack
More Advanced Artificial Intelligence Capabilities
Many CRM systems will use artificial intelligence to enable business strategies. Artificial intelligence uses dimensions of unstructured data to help organizations to make smarter or faster decisions.
AI makes CRMs more powerful. It improves forecasting, finds more opportunities, and helps your team to make smart decisions.
Start leveraging AI in your sales process:
Implement lead scoring
Predict win probability
More Self-Service options
Customers progressively prefer to troubleshoot and solve problems on their own. It is much faster than reaching out to a customer service representative.
By offering a self-service portal, you make it easier for customers to find information faster. The common types are FAQ pages, knowledge bases, and community forums. However, most self-service portals are autonomous. They don't combine with other systems, which limits a company's visibility into the issues customers are experiencing.
Focus on Customer Retention through Customer-Oriented Processes
With all the data available today, organizations have an unmatched opportunity to see customers in more detail than ever.  Traditional forced loyalty programs such as frequent circulars may not be enough to keep the customer in the fold.
What will keep customers, is to develop customer-oriented processes. When customers know the business is all about them, they have the potential to be evangelists for your brand. Developing engaging experiences and being a guide to help customers meet their goals will aid in customer retention.
Use Mass Personalization through Relevant Data
The ability to have each customer interaction defined by the customer will make personalization possible. Mass personalization will be possible through extensive ambient data mining of the collection of relevant data by sales emblements. We are somewhat limited today by technology but soon, it could very well be possible to enter a grocery store and have an app that auto-generates a shopping list based on past buying habits and consumption rates.
The same app might also guide customers through the store in the most efficient manner to get those items making your shopping experience personal quick and efficient. There may also be no need for checkouts as the cart may scan everything you put in and charge your account accordingly. While the technology might not be quite there for everything we would like to do today.
Mass personalization can significantly impact the way things are done in the future. Not least is what data we gather and how we gather it to improve customer engagement. Trust will become one of the bigger barriers to mass personalization
Constantly Survey the Business Environment and Your Business Model for Turbulently Technology
In a business environment where disorderly technologies are allowing non-traditional competitors to get a space in many markets. It becomes a priority to review and perhaps redefine your business model. A good example of disruptive technology is Uber. They have been completely disruptive to the taxi industry which has been forced to review their business model. The impact of the disorder on the taxi industry has been devastating.
Companies need to be better at surveying the landscape, understanding what is important, and placing KPIs around them to make sure we remain focused on those things. A regular review cycle to make sure that the current business model is still the right business model will lead to continued success. Building customer-oriented processes and establishing CRM KPIs around those processes will help the business focus on what is important.
Set KPIs around Important Customer-Oriented Processes to Achieve Consistent Results
In the future, it will be essential for CRM KPIs to measure customer-oriented processes and the efficacy of the business model. We are trying to deliver campaign-to-commerce around the customer. In other words, businesses need to understand that the customer cares about what's important to them. The campaign is the start of customer engagement while commerce is the sale.
Two CRM KPIs will stand above the rest as the evolution of CRM continues: Conversion rate optimization and click-through rates. Conversion rate optimization or the rate at which passive viewers become active user measures how effectively an organization has delivered the message. Conversion rate is a CRM KPI that will depend largely on sales enablement measures.
Manage by Exception to Purify Processes and Ensure Better Results
Organizations need to become more methodical as they take in data. In the future of CRM software, companies need to become better at management by exception. The KPIs matter, but more important are the outliers.
Recommendation
We recommend looking at PnaPna.com which has a PnaPnaCleaning.com variant specifically designed for cleaning service companies. They offer a 14-day free trial; no credit card is required with a 60-day money-back guarantee. They have a lead generation system, a digital marketplace where you can advertise your business for free. A free integrated website where you get a free web order form from your clients and the orders go straight into the software for Employee monitoring, time management, payroll, etc. The system allows collecting payments online or on job sites. You will save one full employee's annual salary, to do all these tasks automatically.
The company will also specifically design any feature that may be very unique to your company. The owners of this software company have been in the field service business for decades and know the issues of small to medium size field service companies. Good software is an asset that will reward you many times more than the investment. They have a lifetime subscription for a one-time fee of $295.00. Even if you do not buy anything from PnaPnacleaning, you can avail of their free-for-life subscription and free advertising in your marketplace on their portal.