The Cleaning Industry is one of the fastest-growing industries in the United States. It is important to note that this industry employs more than 3.2 million people, making it the third-largest private-sector employer in the country.
The Cleaning Industry plays a significant role in ensuring that businesses are clean, safe, and productive spaces for their employees and customers to operate. It also plays a key role in ensuring that our environment is clean and healthy for both humans and animals.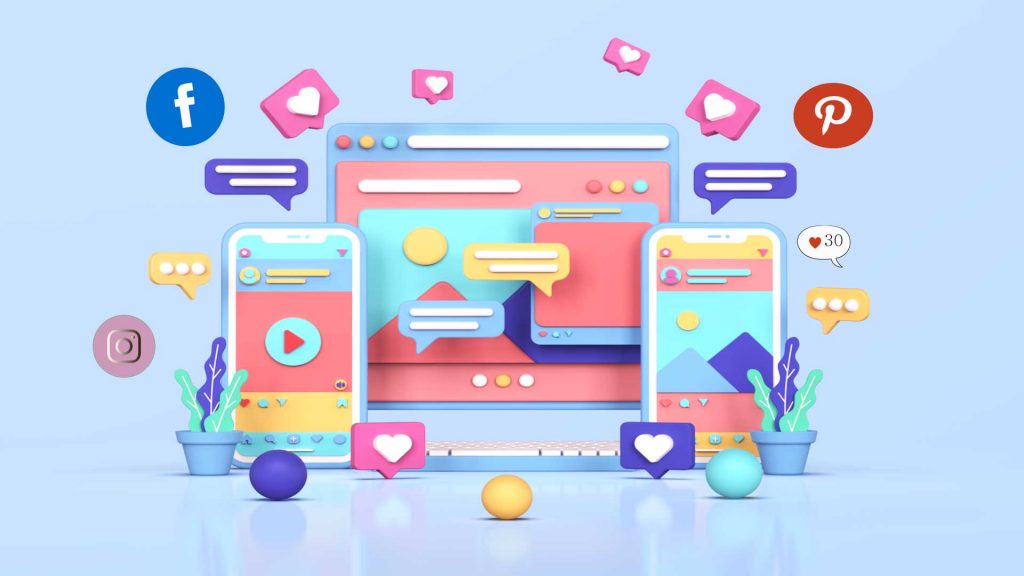 There are many types of companies involved in this industry – big national chains, small mom-and-pop operations, and Janitorial companies. Companies provide services both to residential buildings as well as commercial ones – but all companies play a crucial role in keeping our environment clean!
The cleaning industry is a growing and lucrative business. It has a large number of employees and it is one of the few industries that have seen steady growth in recent times.
The cleaning company market is also on the rise. A cleaning company offers greater flexibility for employers to hire staff and contractors, plus they offer more than just housekeeping. These companies can provide janitorial services such as floor care, window washing, and even sewage service.
The Power of social media in the Field of Professional Services
Social media is changing how businesses are reaching their customers and how these customers are influencing their buying decisions. To understand this change, it is important to understand social media platforms and influencers.
Social media marketing is a highly effective way of reaching out to your audience. Influential and popular content creators and their networks can be leveraged to grow your audience and lead to increased engagement.
Many companies use influencers to advertise their services or products, while some also engage in paid campaigns that would work towards the same end.
Social media platforms like Instagram, Facebook, and YouTube are the ideal channels for professional service providers such as cleaning services if they want to get in touch with potential customers.
The most important shift in marketing in the last decade is the shift from traditional media, such as TV, newspapers, and magazines to social media.
Social media has become a platform for several businesses to reach out to their customers and expand their market share. One of these industries is professional services. Professional services include things like accounting, law, architecture, engineering, and others. Professionals can use social media to get the word out about their business on a bigger scale than ever before.
Professional services are seeing more success on social media than in any other industry. Because it allows them to connect with their customers in ways that no other medium does.
The Impact of Social Media on the Professional Services Industry
The professional services industry is a multibillion-dollar industry. To stay in business, many companies have been using social media to communicate with their clients and even to make sales. However, there are risks involved in engaging with social media when it comes to the professional services industry because it has been shown that when a company engages with their clients on social media, they can be penalized for doing so in terms of fines and lost revenue.
The professional services industry is a multibillion-dollar market that includes all types of companies from plumbers to personal trainers. With its unique structure, the professional services industry has unique problems when it comes to marketing and customer acquisition because many people do not trust online reviews and advertising campaigns.
Many companies get fined by regulators such as the Federal Trade Commission for violating the terms of their agreements and leaving consumers with fewer protections.
The professional services industry is struggling to keep up with the change in society and the introduction of innovative technologies like social media marketing campaigns. It has led to an increase in competition, which can be seen through the increasing number of companies that enter this space every day.
As more consumers are relying on social media for their needs, it has created new opportunities for companies that offer cleaning services.
Why Does Social Media Matter for the Cleaning Industry?
The cleaning industry is an important sector that makes a significant contribution to the overall economy of the country. It is also one of the sectors that have experienced tremendous growth in recent years.
Social media marketing for the cleaning services real estate market is also growing as well. There are many aspects of this industry such as social media, internet marketing, and digital marketing which contribute to its growth.
Companies use social media platforms such as Facebook, Twitter, Instagram, and YouTube to create awareness about their brand and products among customers.
Cleaning companies are now using social media marketing to connect with potential clients. The main goal of social media marketing is to use the platform as a tool that helps market your business. It is no longer just to reach out to potential new clients or advertise your company, but also to help in providing valuable information and feedback to the consumers.
There are many benefits of using social media in marketing a cleaning service. One benefit is that it allows you to make sure that you are reaching out to the right target audience and generating a loyal following for your company. Another benefit of social media marketing is that it helps drive traffic from search engines, which can substantially improve your website's ranking.
How Can Social Media Help Clean Businesses?
Social media has now become the most important tool for business. With the help of social media, businesses can promote their brands and increase their revenue.
It is also a cost-effective way to improve customer satisfaction. Because customers are more likely to post about their experiences on social media which helps the business grow.
Social Media Marketing is an essential part of all marketing strategies for new cleaning brands and businesses in general.
It has become an increasingly popular way of connecting with your customers and creating brand awareness that is making it easier than ever before for companies to ensure they are reaching their target customers.
Social media is a powerhouse for marketing and advertising in the 21st century. It plays a vital role in increasing brand awareness for any business and helps to keep costs low.
In terms of content marketing, social media platforms are one of the best platforms to share information with customers. This includes all your company's services and showing them how they make a difference in people's lives.
The Importance of Brands Using social media for Their Businesses
Cleaning companies need to reach out to their target audience and create brand awareness about their services. One way of doing this is by engaging them on social media. However, they also need to take the time to maintain a good reputation and social media engagement.
People who use social media platforms such as Facebook or Instagram are more inclined to purchase from brands that they follow on these platforms. This is because it allows them to interact with the company and learn more about what they do and how they can benefit someone else's life.
Brands should make sure that their social media content aligns with their target audience's interests for them to be successful at reaching out to these audiences.
The benefits of using social media for cleaning industry marketing campaigns are vast. They include a wider reach, a better understanding of your target audience, a better understanding of what products or services they want, and more efficient customer service. With social media platforms now playing such an important role in the business world, brands must use them as part of their marketing strategy.
Recommendation
We recommend looking at PnaPna.com which has a PnaPnaCleaning.com variant specifically designed for cleaning service companies. They offer a 14-day free trial; no credit card is required with a 60-day money-back guarantee. They have a lead generation system, a digital marketplace where you can advertise your business for free. A free integrated website where you get a free web order form from your clients and the orders go straight into the software for Employee monitoring, time management, payroll, etc. The system allows collecting payments online or on job sites. You will save one full employee's annual salary, to do all these tasks automatically.
The company will also specifically design any feature that may be very unique to your company. The owners of this software company have been in the field service business for decades and know the issues of small to medium size field service companies. Good software is an asset that will reward you many times more than the investment. They have a lifetime subscription for a one-time fee of $295.00. Even if you do not buy anything from PnaPnacleaning, you can avail of their free-for-life subscription and free advertising in your marketplace on their portal.