Small business grants are public funds that are given to small businesses that are either starting up or developing. These grants can be used for anything from hiring new employees to developing a marketing strategy.
This section provides information about what small business grants are, how to find them, and why they are important for small businesses.
Small business grants have been around since the 1970s when President Nixon signed the Small Business Act into law. Which required federal agencies to offer opportunities for federal assistance to help American entrepreneurs start or expand their businesses. The Small Business Administration's Office of Advocacy estimated that roughly $30 billion of government funds go towards this type of assistance each year.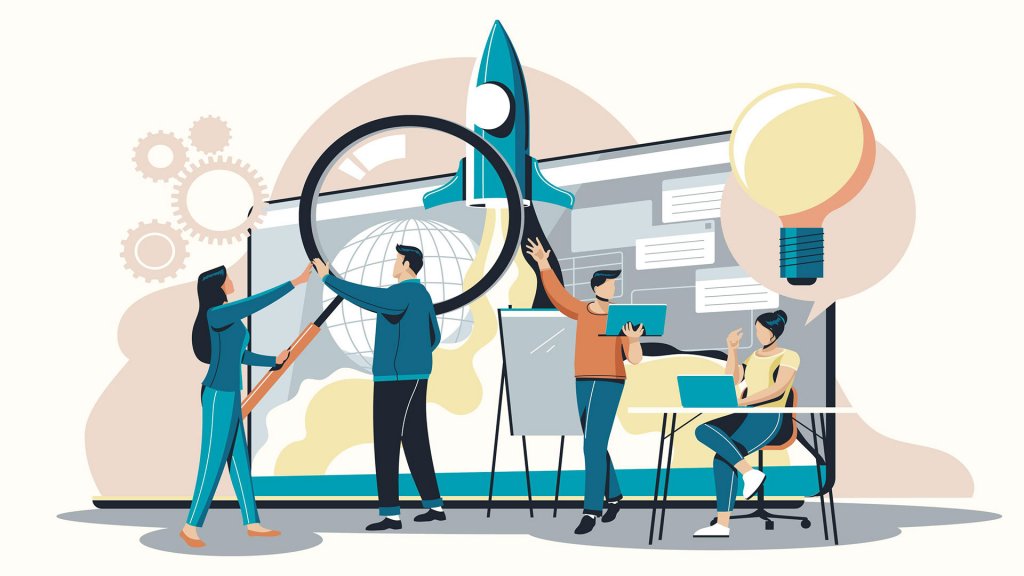 Small business grants are monetary awards that are given by the federal and state governments. As well as some private organizations to small businesses. These grants help those businesses with capital needs, such as financing for inventory, equipment, and other assets.
Entrepreneurs can use these grants to help grow their business and make it more competitive in their market. There is a wide variety of small business grants available and they vary on what type of business they are for. What type of need they seek to address and how much the award is worth. Want to generate more customer leads. Click here.
The Small Business Administration (SBA) provides many types of small business grants for different purposes. Many other agencies provide these types of grants. So, it is important to explore all your options so you can find what best suits your needs.
Small Business Grants 101- Background & Benefits
Small business grants are a type of financial support for small businesses in the form of a loan or gift. The government can give this support because the business has a higher chance of being successful, which will lead to an increase in employment.
There are many benefits to receiving a small business grant. The first one is that its free money, so who wouldn't want that? Another benefit is that it can cover any number of things from general operating expenses to equipment. For example, if your business needs new computers but you don't have the money for them, you might be eligible for a grant specifically for that purpose.
Small business grants are a great way to receive funding for your small business. They may be able to help you cover some of the startup costs. This article will go into the background of this topic and then highlight some of the benefits that come with a small business grant.
One of the main differences between a loan and a grant is that a loan has to be paid back while a grant does not have to be repaid.
A small business grant can help your company to start up and grow. They are essential for those who need a little push to get their company off the ground. The grants can be used as a source of funding for any type of business, including those that specialize in sustainable practices or community development.
Federal and local governments, as well as private foundations, provide small business grants. Some other sources provide grants. They generally require more strict eligibility requirements and higher application fees.
How to Find the Right Small Business Grant for Your Company
Small business grants are a great way to help grow your company. There are a lot of different types of grants that can be applied to your business, but you need to find the perfect fit for your company to get the grant.
With many different programs, finding the right small for your company can be a daunting task. But it doesn't have to be.
To find the right small business grant for your company, make sure to research what is available in your area and what you qualify for. This will help narrow down the best options and make the process much less overwhelming.
Small business owners need to do some research before applying for a grant. There are many grants available in the world but not all of them are good for every company.
There is no one-size-fits-all solution when it comes to finding the right small business grant for your company. A good place to start would be with the resources that are available at your local library or community center. But there may also be a few online sites that you can find that offer these types of solutions as well. Free for life e-solution for your business.
The first step to finding a small business grant is to identify the type of grant you are looking for.
You can find grants that are specifically for women or veterans. You can also find grants that relate to the niche of your business. For instance, if you have a plant-based restaurant, you may be eligible for a grant related to organic food safety.
A good place to start is on the government website at Grants.gov where you can search by topic or keyword. Another option is searching Google for "grants" and clicking on the first few links that come up on the search results page.
Why Should You Apply for a Small Business Grant?
Small business grants are a great way to help start-up businesses. They can be applied for by anyone who needs money to start their business.
The main reason you should apply for a small business grant is that it is relatively easy. It doesn't take too much time and the application process is straightforward and not difficult. Plus, there is no cost to apply!
There are many advantages of applying for a small business grant. For example, the best thing about applying for a small business grant is that you can get more than one! This way, if your first application gets denied or you don't qualify on your first try, you can try again with another option!
If you have a business with a clear goal and vision, then applying for a small business grant is worth it. You can get funding to grow your company or set up new operations.
What are the disadvantages you might ask? Well, there are certain risks with any type of investment, so before applying for a small business grant you need to do your homework and approach the whole endeavor with caution.
You should be prepared in case you don't get any grants, because that would mean that your company will have to find another way to raise capital.
The process of applying for a small business grant can be stressful, time-consuming, and tedious. However, it is an opportunity to get funding for your long-term business goals.
The process of applying for a small business grant can be tedious and time-consuming. It is an opportunity to get the funding you need to help grow your company.