Why business niche is important? A business niche is a subset of a larger category of goods or services. A business niche helps the company create an identity and stand out from the competition. There are various types of business niches such as marketing niches, industry niches, and product niches.
Marketing niches could be anything from pet products to outdoor clothing while industry niches could include pharmaceuticals or banking. Product niche examples include home office products, children's toys, and computer software.
When you get started in business, you might not know which industry to get into. A business niche is an area of specialization or focus. It can refer to a particular industry, region, market segment, or customer group. Business niches are typically more focused than industries and provide a clear path for growth.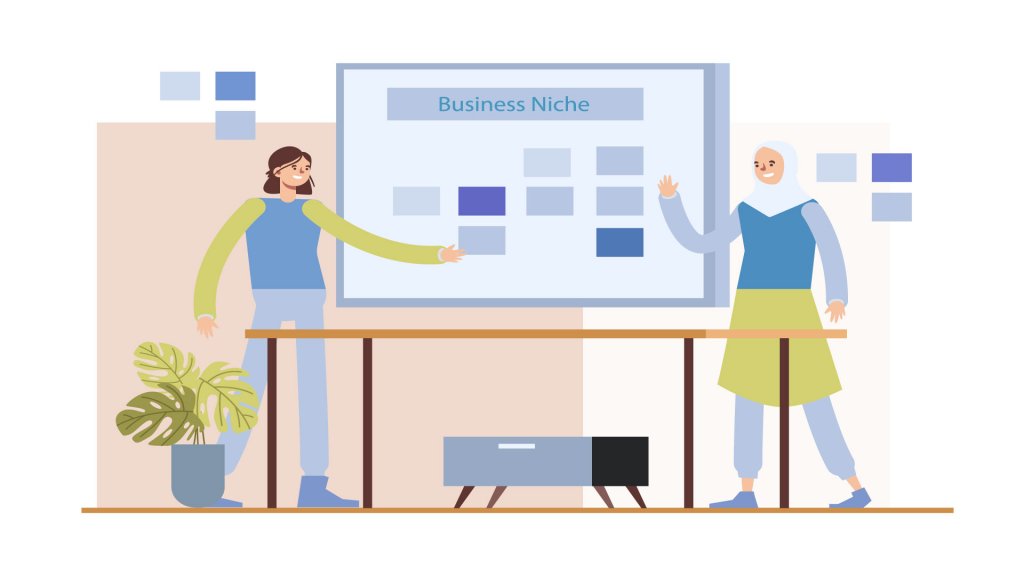 Why do you need a business niche? Business niches are an important factor when it comes to the marketing process because they allow marketers to target their audience with specific messages that are relevant to them. They also help the company stand out from its competitors by giving it a unique identity that makes them more appealing to buyers.
A market segment that provides an opportunity for specialized marketing efforts and/or the sale of a related product or service.
A business niche is a market segment that is focused on specific products or services. For example, in the cleaning service industry, small cleaning supplies are all part of the same market segment. Cleaning service companies that focus only on small cleaning supplies are creating a business niche for themselves.
Understanding the Value of Being a Niche Business
Niched businesses have a few advantages over their competitors. One of them is that they know their audience better because they are catering to a specific group. This also means that they can invest time and money into providing a customer-oriented service.
Niche businesses have access to specialized knowledge and skillsets, which can be passed on from one generation to the next. They are more adaptive and resilient due to being small and less likely to be affected by external factors such as economic crises or industry shocks.
Their smaller size eliminates much of the bureaucracy and red tape, which makes it easier for them to respond quickly in changing times.
When you are in a crowded market, it is easy to get lost. You might be competing with thousands of similar businesses for your share of the market.
But when you find your niche, you will find that it is much easier to be noticed and found by potential customers who are looking for what you have.
You may think that the only way to survive in this competitive market is to be just like everyone else.
However, by finding your niche and creating an identity for yourself, you will gain more recognition and ultimately make more money too. Your business will stand out from the competition by being different which can become an important aspect of marketing for your business.
Why You Should Care About Finding Your Niche
A niche is a specialization, an area of expertise, or a part of the market to focus on.
A niche is important for any business because it determines what your product or service will be. It also determines what you need to promote it and the type of customers you want.
Niche marketing is about focusing on one type of customer instead of trying to appeal to as many people as possible. This may seem like a bad idea, but in reality, if you find your niche and target those customers who are most interested in your service or product then you will be able to make more money as well as provide better service for those few customers.
Some examples of niches include: Yoga mats, dog training schools, backyard landscaping services, and pet stores that specialize in certain types of animals
There are hundreds of niches in the world. There is something for everyone and while it's possible to be successful without being in a niche, there are advantages to being in one.
There are many ways that an individual or a business can find its niche. You could think of a niche as an idea of what your company does, or what it specializes in. For example, if you are starting an ice cream company, you might serve different flavors of ice cream than if you were starting a pet store. If you are starting up your own business, follow these steps for finding your niche today!
Figure out what is available in the industry that isn't being done well enough by others
Figure out how to do it better than anyone else
Figure out how to communicate this clearly and concisely
Find new twists on the idea that will make it unique and desirable
How to Choose a Business Niche:
Defining Your Target Audience
It is crucial to know the audience of a company to successfully market a product. If you are a company targeting a niche market, it is important to understand who your potential customers are and what they need. A business niche refers to identifying and focusing on one particular area of business, such as health care or education.
Before you start your company, you need to define your target audience. Who do you want to sell to? Who is going to be your customer? If you aren't clear on who your target audience is, it will be difficult for you to market your products or services.
You must have a good understanding of who would use your product before you start developing it. You need to know what their needs are and how they'll interact with the product.
There are five types of markets that every company should consider before they launch their business:
Geographic Target Market
Demographic Target Market
Psychographic Target Market
Segmenting by Behavior or Interests Target Market
What are the Top Products in the Market?
Market research is a lot more than just looking at statistics. The numbers give an idea of what to sell, but it is up to market research to make sure that this product is profitable. Which leads us to the question – what are the top products in the market?
Every business needs to do market research before they invest their time and money into a product. Some niche markets will bring in more profit than others, but some factors can increase your chances of success. And this means that you need to know which niches are popular right now and which niches could be big hits in business niche 2022.
Many factors can influence how well your business does. One important factor is your choice of niche – some niches will turn out better than others for your company.
The popularity of the internet has created an ever-expanding online market. This means that not only are there more niches to target, but there are more products available for marketers to sell in these markets.
What are The Top Trends in the Industry?
It's no surprise that marketing trends change and evolve. The same goes for the industry we work in. What used to be trending last year may not be as relevant today, and what we think will take off this year might not grow in popularity at all. Free for life e-solution for your business. Click here.
We all want to stay up to date with the latest trends in our industry to provide the best. In this article, we will look at the top marketing trends that are expected in 2022. We will examine what is trending and what you can expect in the next year.
The Top 5 Trends for 2022:
1) Video Marketing: How to Create a Strong Video Marketing niche business Strategy and why it Matters
2) Mobile Marketing: User Engagement and Retention Strategies for Mobile Apps
3) Artificial Intelligence: How Marketers Can Use AI to Improve Their Businesses
4) Content Marketing: What is Content Marketing? And Why You Should Be Using It?
5) Influencer Marketing: What is an Influencer? And what are the Benefits of Working with them?