Why target market is important? Finding a target market is the first step in starting a house cleaning service. In this post, we'll focus on creative ways to find your target market for house cleaning services. To find your target market, you need to know what they want and need in a house cleaning Service Company before you can advertise or share your business with them.
This way, they're more likely to buy from you and become a loyal customer instead of just someone who wanted a one-time clean.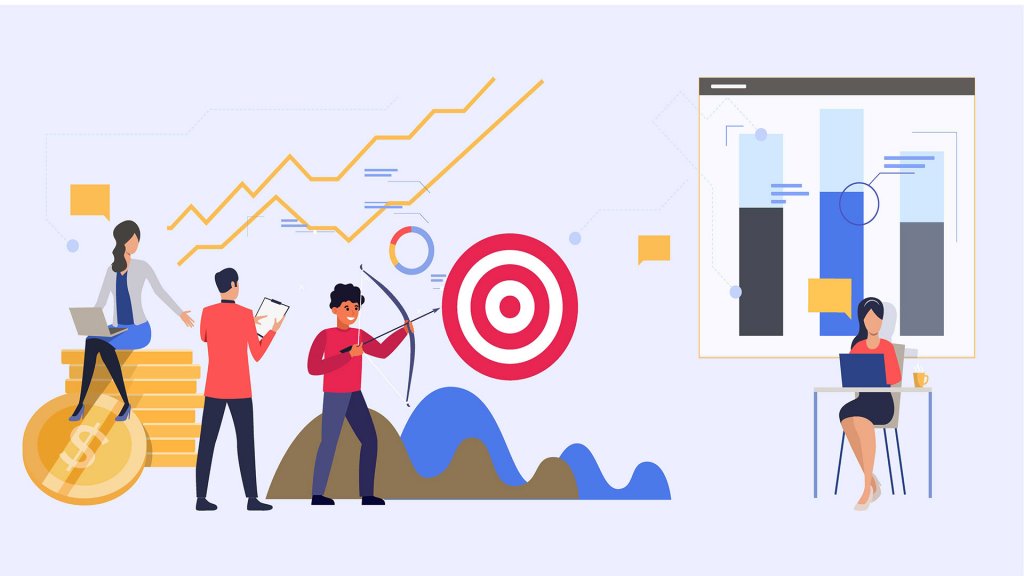 It is important to know your target market. Are you going for a specific area?  Going for a specific type of home? Are you going for a specific time of day? Once you have your target figured out, finding clients will be much easier.
To find your target market, it is important to ask yourself these questions:
1) Who are my competitors?
2) What are their strengths and weaknesses?
3) What do I offer that they don't offer?
According to the Cleaning Industry Association, there are over 1 million professional house cleaners in the US. The industry is worth $8 billion and has grown by 4% since 2014. It's a lucrative market for entrepreneurs to enter, but it needs an understanding of the competition and target market niche before you can hone in on your target market.
The first step is to determine what your target demographic wants, needs, and values. When you know this information about your target demographic you will be able to craft marketing messages that resonate with them which will lead to better leads, more opportunities for success, and higher conversion rates.
Which Type of Market is Best for Your Business?
The cleaning service industry is one of the most competitive markets in the UK. It is possible to find several companies that offer similar services and prices and it is important to know what type of market is best for your business.
There are three types of markets – the house cleaner market, the home service market, and the cleaning service industry. The Housecleaner market consists of companies that offer a one-time cleaning service. The home service market offers regular, monthly, or weekly cleaners at fixed prices while the cleaning service industry involves regular customer contact clients.
What type of market is best for your business? There are so many markets that you can enter, but the most important thing to think about when choosing a market is what you are good at.
One of the most popular markets for house cleaners is homeowners. They want the help because they either don't have time or don't want to do any of the cleaning themselves. They will often hire a house cleaner to come over and clean their home to save time and money, which is why this industry is growing so quickly.
Getting into the house cleaner market might be tough because there are already a lot of players in the market. But it can also be easier if you do what others haven't done before. For example, if you offer a new service such as pet-sitting or lawn care, you might be able to find a niche that hasn't been tapped yet.
On the other hand, the home service industry is more saturated and fragmented with tens of thousands of players. However, this makes it easier for newcomers to enter the market and take share from existing players because there is more room for competition.
How to Choose the Right Types of Markets You Should Focus on?
Home service marketing is one of the most effective marketing strategies for small businesses. The key to success is to find your unique selling point and do something different than your competitors.
A good home service marketing strategy will help you stand out in the crowded space of advertising by demonstrating that your operation can deliver on its promises.
The House cleaning market is not only growing but also has a lot of potential for growth with the advent of new technologies, such as automated vacuums, robotic mops, and more powerful vacuum cleaners.
A successful house cleaner marketing strategy is all about creating a connection with the target audience. This is where the power of storytelling comes in; it builds trust and establishes credibility.
Marketing campaigns for home service start with understanding the buyer's journey, which means making sure that your copywriting aligns with what potential customers are thinking and saying. You also need to understand their needs, wants, and fears so you can meet them where they are in their lives.
In a highly competitive market, a small company may find it difficult to get visibility and generate enough leads to make a profit. One of the reasons for this is that the market has been saturated with other companies offering similar services.
The first thing you should do is to identify which type of market you want your business to be in. The three types of markets are consumer, industrial, and commercial. It's also important for you to identify the size of the market you want to target.
What Makes Excellent Marketing Strategies for Your House Cleaning Company?
A good marketing strategy is a key to success for any business. Marketing strategies are the foundation of your company's success. The success of your company depends on how well you can create a powerful marketing strategy to promote your services or products.
The first thing you should do is to know your target audiences and understand their needs and preferences by conducting relevant target market research studies.
You need to be able to convert these insights into valuable, actionable data that will be the foundation of your targeted campaigns.
You also need to know how much you can spend on different types of marketing channels; this will help you balance the cost-effectiveness of each channel with your budget constraints.
Since most people don't want too many interruptions throughout their day, it's best not to rely solely on email campaigns because they receive no attention when sent to their inbox.
Creative Niche Markets for Your House Cleaning Business
Some people have a hard time finding a niche target market for a house cleaning business. In this article, we will explore some creative ideas that you can use to your advantage.
There are many creative niches for your house cleaning business. You may want to explore some of them and see which one is the best for you and your company.
We know that some businesses struggle with coming up with innovative marketing schemes. But what if we were able to create a new type of niche market? We would be able to create a new niche market and simultaneously come up with an innovative marketing scheme as well!
Although the idea of having a housekeeper may seem like a luxury, there are plenty of benefits to it. You can use these benefits and creative marketing ideas to target specific niche markets and get them interested in your business.
There are many ways to promote your house cleaning business. You can use social media, flyers, word of mouth, and more. But there are also some other creative niche markets for your house cleaning business that you may not have thought of.
Cleaning services are a booming industry. But what if you want to stand out from the crowd?
Understandably, many people would want to go where they can get the most money. But what if there was a way for you to get more customers while still making money? Well, there is!
Talk to your local small businesses and offer your cleaning services for free or at a discounted rate. You could then ask them to promote their business using your service as well as offer you some kind of referral fee or percentage of their profits in exchange for letting them use your cleaning service.
Recommendation
We recommend looking at PnaPna.com which has a PnaPnaCleaning.com variant specifically designed for cleaning service companies. They offer a 14-day free trial; no credit card is required with a 60-day money-back guarantee. They have a lead generation system, a digital marketplace where you can advertise your business for free. A free integrated website where you get a free web order form from your clients and the orders go straight into the software for Employee monitoring, time management, payroll, etc. The system allows collecting payments online or on job sites. It is well integrated on mobile phones as well as a PC. You will save one full employee's annual salary, to do all these tasks automatically.
The company will also specifically design any feature that may be very unique to your company. The owners of this software company have been in the field service business for decades and know the issues of small to medium size field service companies. Good software is an asset that will reward you many times more than the investment. They have a lifetime subscription for a one-time fee of $295.00. Even if you do not buy anything from PnaPnacleaning, you can avail of their free-for-life subscription and free advertising in your marketplace on their portal.