Lead generation often includes both inbound and outbound methods, and the two are not always mutually exclusive. In other words, when it comes to lead generation, there are times when an inbound method would require some form of outbound marketing as well.
With their help, one can easily allocate a budget for the most effective marketing strategies that will take his or her business to new heights.
Inbound leads have become the fastest-growing way of generating sales leads today. Because people prefer this type of communication where they have access to information on their own time and pace– as opposed to being bombarded with marketing messages all the time.
Outbound leads are the traditional way of generating leads and clients. There is a need to push messages to them through various channels like advertisements in print or online media, phone calls online, cold calls, and more.
With outbound lead generation, you are reaching out to potential customers. With inbound lead generation, your potential customers peruse your website or media channels and contact you when they want or need your services.
What is Inbound Lead Generation?
Inbound lead generation is a process of attracting website visitors and converting them into leads. It includes a variety of tools to push for conversions, such as landing pages and email marketing. It is the creation of content and campaigns that attract website visitors, convert them into leads, and follow up with them to turn these potential customers into sales.
Inbound lead generation does not rely on interruptible marketing tactics such as cold calling but instead educates and engages with potential customers in a way that makes them interested and wants more.
Inbound lead generation begins with creating compelling content that answers potential buyer questions and offers valuable insight. The goal is to establish a valuable relationship with the customer and position your company as an expert in its specific industry.
This also allows buyers to control the time and place of engagement, choosing when and how they want to engage with your brand. As a result, this eliminates any chance of customers feeling like they are being "sold" or pressured into buying something they don't need or want at the moment.
Inbound marketing techniques are a proven and reliable way to generate leads for your business. One of the best lead generation ways to do this is by creating high-quality content that's optimized for search engines and social media so that prospects can find you when they're actively looking for what are you offering.
Benefits of Inbound Lead Generation:
Leads are nurtured to be of high quality, so it can take less time to convert into paying customers
In this, marketers are more confident that they will generate more leads.
Inbound lead generation costs less and has better ROI
It can help you to raise awareness of your brand
It allows you to make your brand an industry expert
How does Inbound Lead Generation Work?
A customer persona helps you focus on the target audience of a company. It also helps you understand their pains, goals, and what they search for online. Your inbound lead generation strategy must take into account your customer persona so that you can build trust with them and find out how to meet their needs.
Companies create a customer persona, so they can combine their inbound lead generation strategies with their prospect's interests. Then, companies can create and share free online content that provides information to these ideal customers about something they want to know. At times, the business advertises a free offer that leads can get if they submit their contact details. This offers such a checklist as, a free trial embedded in a blog post, home page, or social media advertisement.
Types of Inbound Tactics:
Activities included in inbound marketing:
Content marketing.
Blogging
SEO
Lead nurturing.
Live chat/message.
Programmatic advertising.
What is Outbound Lead Generation?
It is the process of sending messages to the target audience, regardless of whether they have asked for it. It is marketing that is delivered through newsletters and emails, texts, phone calls, and even snail mail to people outside the company.
Leads are often generated by organizations to confirm their interest in services or products. Organizations can generate leads by making calls to possible clients and then closing those calls with a request for the name and contact information of those who are interested in what they have to offer. This process can be called a "call to action."
Leads can also be sales generated leads through emails, social media posts, blogs, or search engines.
Outbound or push marketing is the equivalent of walking down the street and handing out flyers or going to someone's door and telling them about a new product that you are selling. It is a process of generating new leads for a company without relying on inbound marketing techniques.
Benefits of Outbound Lead Generation:
Outbound lead generation is easy to start your marketing and begin generating leads
You can create the same type of content or advertise for your prospects
It allows you to contact your leads who don't know about your product or service
You can control the leads where and when you connect, as well as who heard about your brand.
How does Outbound Lead Generation Work?
This strategy is effective for B2-B companies who want their sales team to be proactive and initiate sales conversations with decision-makers. It's also useful if your target market doesn't buy online or respond to web campaigns.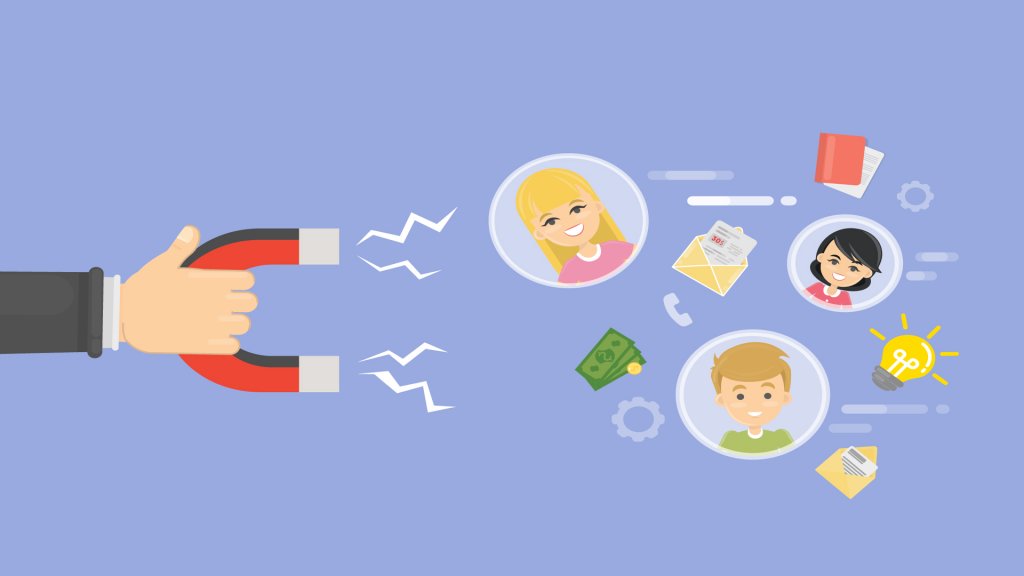 Inbound lead generation is a great way to generate qualified leads for businesses. But when companies need to generate leads from outside their target market, outbound lead generation is the way to go. It does not come without challenges, as some obstacles need to be overcome for it to work properly.
The first step in outbound lead generation is compiling a list of people who fit the ideal customer profile of the business—their target demographic and geographic location, for example. Businesses can find people, emails, and cellphone numbers, and they do this with some manual research or with the help of prospecting tools for lead generation. The salesperson then researches every individual to personalize outreach and combine it with a relevant need. At last, sales reps reach out to the leads over phone calls, emails, social media, or in person and try to get them interested in their product or service.
Types of Outbound Lead Generation Tactics:
Mass Email
Cold Calling
Display Advertising
Direct Emails
How to Choose Between Inbound vs Outbound Lead Generation
It is critical to understand the difference between inbound and outbound lead generation.
There are two types of marketing that businesses usually adopt, inbound and outbound. The one-or-the-other mindset is not an effective approach. Both approaches play a significant role in lead generation, and it is necessary to know the difference between them. Combining both strategies is good. Many businesses might be choosing a method, or investing most of their resources into it. If a company requires short-term results, then it should prioritize outbound, if companies can wait longer to create an automatic lead-generating machine should try inbound.
A process to follow when choosing between inbound and outbound lead generation:
Evaluate your lead generation budget:
An outbound lead generation strategy can be a little expensive if you are doing it in-house. For this, you have to hire, train, pay, and support salespeople. Inbound lead generation is more affordable than outbound lead generation.
Always think about your ideal lead's preferences:
How does your target audience like to engage with your brands? Does your target audience use social media and blogs, or does your audience like to meet and talk with informed salespeople on cold calls and emails?
Look at your competitors in your industry:
Look into your network and figure out what your competitors are doing to generate leads for their business.
Define how quickly you want results:
If you want to generate leads faster than outbound, it can get you there. Inbound lead generation takes more time to get results, and these leads need a lot of interaction before they take action.
After analyzing all the above factors, make a better decision about which lead generation method you want to use. If you feel like your company would benefit from generating leads with both outbound and inbound methods, you are reaching a large percentage of your target audience and taking advantage of these two strategies.
Recommendation
We recommend looking at PnaPna.com which has a PnaPnaCleaning.com variant specifically designed for cleaning service companies. There is no credit card required to sign up. Also, they offer a 60-day money-back guarantee. They have a lead generation system, a digital marketplace where you can advertise your business for free. A free integrated website where you get a free web order form from your clients and the orders go straight into the software for Employee monitoring, time management, payroll, etc. The system allows collecting payments online or on job sites. It is well integrated on mobile phones as well as a PC. You will save two full employees' annual salaries, to do all these tasks automatically.
The company will also specifically design any feature that may be very unique to your company. The owners of this software company have been in the field service business for decades and know the issues of small to medium size field service companies. Good software is an asset that will reward you many times more than the investment. They have a lifetime subscription for a one-time fee of $99.99. Even if you do not buy anything from PnaPna, you can avail of their free-for-life subscription and free advertising in your marketplace on their portal.