Direct Mail marketing has been around for a long time and is still effective and relevant in today's digital world. It can be used to target specific people with a very personalized message. Direct Mail Marketing is important because it can be used as a tool for companies to communicate with their customers, gather customer feedback, and promote their products.
What does direct mail marketing? Direct mail marketing is any marketing that involves sending postcards or letters through the mail or delivering them personally. This includes things like postcard campaigns, door-to-door salesmen, and so on.
Direct mail marketing is the act of sending messages to potential customers through postal mail.
Direct mail marketing campaigns are popular because they can be seen as more personal than traditional digital marketing but still reach a wide audience. It is an effective way to target specific demographics that may not have bought from your company in the past. Mail Marketing also has the advantage of being measurable, so you can see how many people opened and read your message and respond accordingly.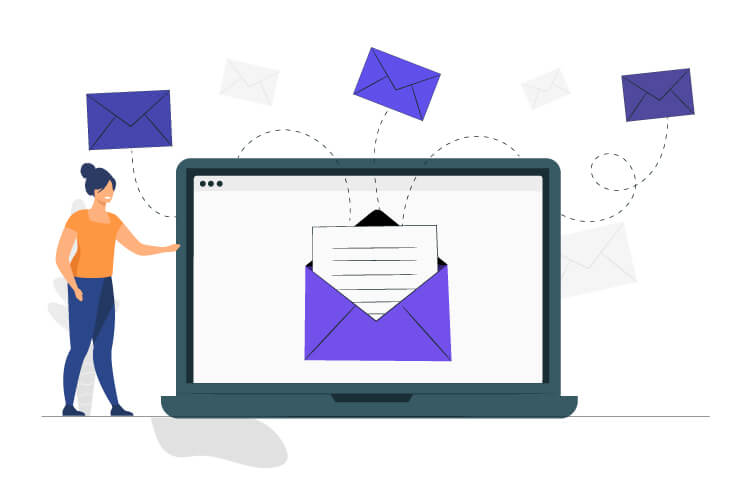 Mail Marketing is a good choice for small and medium-sized businesses looking for a more personal form of communication with their customers or prospects.
Direct mail marketing is a form of advertising that uses postal service to deliver mail to customers. Direct mail marketing is the most cost-effective way to reach your audience. It can help you build your customer list, create awareness for new products or services, and generate revenue for your company.
The Importance of Cleaning Businesses and Direct Mail Marketing
There are many reasons why companies are paying more attention to their direct mail marketing for the cleaning business. There are many benefits of direct mail marketing.
A clean business reflects the company's image and customers' perception of it. Cleanliness is essential for a healthy environment, which is something the employees want as well. A cleaning service supports good employee morale, which in turn can help with productivity and quality of work.
Cleanliness is an important part of marketing strategy for any company that has a physical location that customers visit or a phone customer service center that customers call in to reach out to them. Providing a clean environment at work goes a long way in giving customers an excellent customer experience, which can result in more return visits by customers or better employee retention for the company.
A cleaning business is much like an advertising company. The difference between the two is that a cleaning business gets paid after completing its task and an advertising company gets paid before completing the task. Cleaning businesses do not require long-term contracts and they mostly rely on word of mouth for their marketing strategy.
Cleaning businesses are in an excellent position to provide quality marketing services to other local service providers. Additionally, they can focus on direct mail marketing by sending out flyers or postcards to their customers.
Direct mail marketing is a great way for cleaning companies to stay mindful of their customers and provide them with updates about specials, promotions, new products, etc. It's also a low-cost alternative for larger companies that want to cut down on expensive advertising campaigns that don't always produce the desired results.
Direct Mail Marketing's Effectiveness in the Cleaning Industry
Direct mail marketing is a proven marketing strategy for cleaning companies. It is more direct, personal, and effective than other marketing strategies. Direct mail is an inexpensive way to get your message in front of potential customers. Direct mail marketing companies are very helpful for your cleaning business.
It's important to know that while some strategies might be more cost-effective than others, the most important factor for any successful business is consistency.
Some direct mail marketing strategies are better than others. For example, people are more likely to open a letter if it's handwritten, has a personalized message, or is sent in an envelope with the company logo on the front.
Marketing is the backbone of any business. It is the one thing that can make or break a business. Cleaning businesses are no different. Direct mail marketing has proven to be one of the most effective marketing strategies for cleaning businesses.
Therefore, there are several reasons why this type of marketing may be beneficial to your cleaning company:
1) Cost-effectiveness
2) Personalization
3) Enhanced customer experience
4) Generated leads
5) Trackable results
Direct Mail Marketing Campaigns for Cleaning Service Industry
Successful direct mail marketing campaigns for cleaning service industries can be accomplished by utilizing direct mail. These mailers are an effective way to reach out to potential new customers and may help in retaining old customers.
Direct mail marketing campaigns can be a great way for a cleaning service to generate new clients and maintain the ones they have. Direct mail marketing campaigns can be a good choice for cleaning service providers if they want to get the attention of potential customers. They should try to create a compelling package that stands out from other mail and make sure it has an effective call to action.
Thus, attractive and attention-grabbing direct mail campaigns might help cleaning service providers get more business.
Direct mail marketing campaigns are one of the strongest ways to communicate with potential customers.
The first step is to create a mail piece that will be engaging. A good direct mail piece should have an attention-grabbing headline, short "teaser" text, and a call to action.
Another thing that should be considered in the design of the direct mail piece. It needs to be visually appealing and follow basic design principles for readability and comprehension.
Lastly, it's essential to include an offer to convince consumers they want to take action on what you are offering them.
How to Create a Postcard Design That Will Engage Your Customers
When you design a postcard for your company, the goal is to create something that will catch the eye of potential customers.
The first thing you want to do is to carefully analyze the competition. Take a look at their postcards and try to figure out what they are doing right or wrong.
You should also consult with your marketing team before designing your postcard. Talk about what you are looking to accomplish with this particular campaign, and ask yourself how it can be done in a creative way that stands out from the rest.
Postcards are underrated in the marketing industry. They are a great way to promote your company and get new customers.
A well-designed postcard should have a powerful headline followed by a brief description of what your business is about. It should also have an irresistible offer that will make people want to sign up for your services.
Keep in mind that you don't need to spend too much time making sure that everything is perfect in the design. The message is more important than the graphics, in this case, so don't waste too much time trying to create an amazing design when you could just use one of these free templates instead.
Postcards are a great way to get your message in front of your customers, but they are often not given enough thought. There are many ways to create a postcard design that will engage your customers and build loyalty with them. You should think about it as creating a form of advertising for your company.
These tips will help you to create an engaging and appealing postcard:
– Include a personal touch: The more personal the card is the more likely people will find it interesting. You can add things like pictures of people or other things that represent the business.
– Include only important information: When you design the postcard, add only what you want people to see and remember. Only add information that you want them to know, such as contact information and prices if applicable.
What are the Benefits of Using Postcards for Your Cleaning Business?
The use of postcards in the cleaning industry is a great way to increase the visibility of your company.
Postcards are a simple, yet effective, marketing tool that can be used by any business to generate leads. How much does direct mail marketing cost?  They are cost-effective and easy to stick to anywhere. Postcards have been shown to have higher response rates than other forms of direct mail marketing.
Postcards are a great way to advertise a service to a specific location. It's a cost-effective way of communicating with the neighborhood and making the name of your business known.
It also provides an opportunity to talk about your services, pricing, and any other information you may want to communicate with prospective customers.
Some benefits of using postcards for your cleaning business are:
They can be used as promotional or regular mailers for regular clients or prospects.
It's inexpensive and easy to get started.
Postcards can be used in conjunction with other marketing mediums such as flyers, brochures, etc.
Recommendation
We recommend looking at PnaPna.com which has a PnaPnaCleaning.com variant specifically designed for cleaning service companies. They offer a 14-day free trial; no credit card is required with a 60-day money-back guarantee. They have a lead generation system, a digital marketplace where you can advertise your business for free. A free integrated website where you get a free web order form from your clients and the orders go straight into the software for Employee monitoring, time management, payroll, etc. The system allows collecting payments online or on job sites. You will save one full employee's annual salary, to do all these tasks automatically.
The company will also specifically design any feature that may be very unique to your company. The owners of this software company have been in the field service business for decades and know the issues of small to medium size field service companies. Good software is an asset that will reward you many times more than the investment. They have a lifetime subscription for a one-time fee of $295.00. Even if you do not buy anything from PnaPnacleaning, you can avail of their free-for-life subscription and free advertising in your marketplace on their portal.