Decision-making is essential in your cleaning business. It helps us make choices, solve problems, and take control of our lives. Decisions can be small, like choosing what to eat for lunch or which movie to watch, or they can be big decisions that affect your life in a big way. Free for life e-solution for your business.
We need to make decisions every day even if we don't realize it – what to wear in the morning, what to eat for lunch, and which lines in the grocery store to stand in. The reason we need to make decisions is that there are always multiple options available and decision-making allows us to explore all of these options before making a final choice.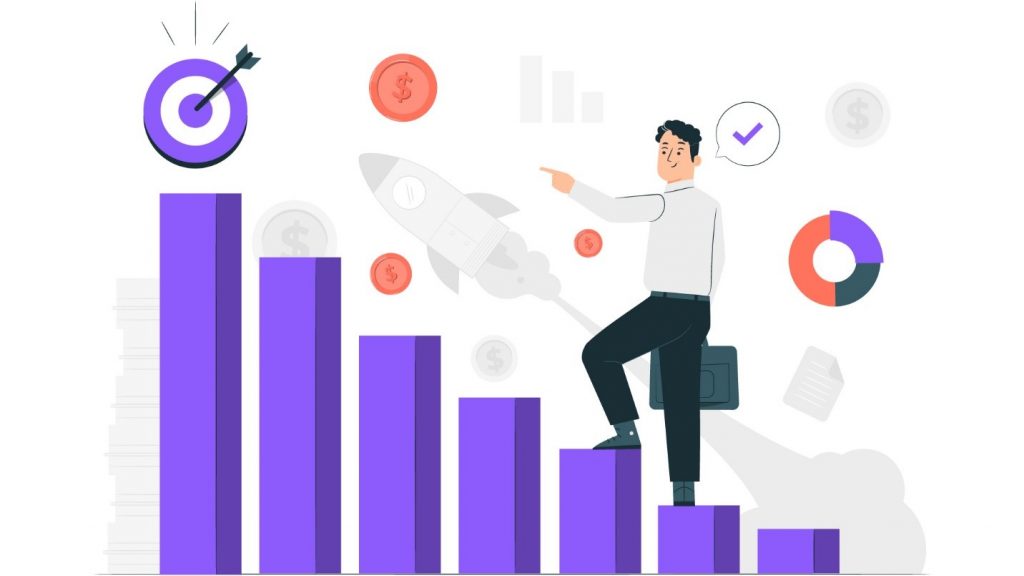 Decision-making is the process of choosing between two or more alternatives. It's an essential skill for any leader and is required every day in an organization. Decision-making involves balancing the pros and cons of each option and then deciding, based on one's values and goals, which course of action (or combination) is preferred.
There are two types of decisions: hard decisions and soft decisions. Hard decisions are life-altering choices that require a lot of thought and consideration before making a final choice. Soft decisions are less grave, more trivial matters with clear options. The most difficult type of decision to make is the one where there isn't a clear right answer; this type can be seen as a 'tiebreaker' when neither solution seems better than the other.
What is the Best Way to Make Business Decisions?
Making decisions is often an overwhelming task, but by following the steps outlined below, you will be better equipped to make informed decisions.
The first step is to identify the problem. Is it a lack of resources? A lack of time? Or a shortage of information? Once you have identified the problem, you should prioritize. What is more important: time or resources? Next, come up with possible solutions to this problem. Try out your solutions and then evaluate them on a scale of 1-5 (1 meaning bad and 5 meaning good). Evaluate all your possible solutions using this scale and see which one is best for the situation at hand!
Why Is It Important to Make Better Decisions in Your Cleaning Routine?
If you are looking for some quick decluttering tips, this guide is for you. It will teach you how to clean your home more efficiently so that the time you spend cleaning is less.
As popular as it is, there are still people who have trouble with their cleaning routines. An easy way to help them out is by implementing the decision-making framework taught in this article into what they do at home. You can then decide which areas of your home need more attention and which ones don't need any cleaning at all.
Decluttering your home can be a stressful task. There are so many things to take into consideration and it can be difficult to decide what you want to keep and what you want to get rid of.
Here are some tips and tricks on how you can declutter your home and make better decisions:
– Take a walk around your house and note down the things that you need because they're currently in use. This will help you decide which items you want to keep for long-term usage.
– Analyze the clutter in your home, and see if there are any patterns in the items that are clustered together. This will help determine whether or not there is an item that needs more space, or if they should all be organized in one location.
Successfully Avoids the Stress of Cleaning Your House
The time and stress associated with housekeeping are often underestimated. This is why many people choose to hire people or use service providers to clean their homes. However, these services can be quite expensive and you might not be able to get what you want out of them.
The solution to this problem is the introduction of a stress-cleaning routine. It's a system that allows you to do your house chores in less time and without the usual stresses associated with it. The system uses pre-designed routines that allow housekeepers and masters (i.e.: owners of a home) to work together effortlessly, resulting in less time spent on both ends while still maintaining high standards of cleanliness.
Stressful chores are often done too quickly without enough focus, which could lead to mistakes and negatively impact the quality of a task's output.
There is no denying that cleaning your house can be a daunting task. You need to keep on your toes and keep your eye on surfaces without running into anything that you don't want to touch.
However, now there is an easier way to clean your home without having to worry about the things that you don't want to touch. The company has developed a smart app that enables you to schedule the time, place, and equipment for easy scheduling of cleaning tasks. If you are unable to come up with the idea of how this technology could benefit your life, here are some reasons why it's worth checking out:
– Schedule cleaning tasks in advance
– Keep track of all the tasks completed each day/week
– Set reminder alerts for upcoming tasks
How to Make Better Decisions in Your Cleaning Business
Making decisions is difficult. When faced with a choice, you have to weigh the pros and cons to make a decision that will suit your needs. You need information and time to analyze the situation to make the right decisions. This article will provide you with some guidelines on how to make better decisions in your cleaning business.
For those who are not sure which option is best, it can be helpful to list out what you know about each option. Doing so can help narrow down which one will better suit your needs. By doing this, it becomes easier for you to figure out a solution that would fit the most with your current priorities and goals. You can also use this as a way of narrowing down what might have been too overwhelming before by making things more manageable in smaller steps.
Making good decisions is essential to running a successful cleaning business. The following article discusses some of the things you can do to make better decisions regarding your cleaning business.
The following article will provide you with some tips on how to make better decisions in your cleaning business: –
Assess Your Operations
Gather Data
Hire an Outside and Objective Force
Stick to the Strategy
Depend on Quality Assurance Checks
Steps for Making a Better Decision: –
Making decisions is an inevitable part of our lives, but the process might not always be made clear. To help you understand how to make better decisions, we have created a decision-making process that breaks down the steps.
The process of making decisions is relatively simple – all you need to do is identify your options, consider the pros and cons, and select what you think will be most beneficial. You can even make this easier by following these steps:
Listen to your intuition;
Make specific goals;
Formulate solutions;
Choose one option;
Rehearse it internally;
Evaluate the outcome;
Repeat as necessary;
Take action.
Making More Effective & Organized Decisions in your Cleaning Business
There are many types of decisions that need to be made in a business. For example, should I buy this piece of equipment? Should I hire this person? Should I work on this project today? However, there are some general principles for making better decisions that will help you avoid bad ones.
The ultimate goal in business is to make more money than you spend. The way to do that is by making the right decisions, and not making any mistakes. It's important to do your research, understand your options, weigh the pros and cons, and make a decision that you know will help your company move forward.
To make better decisions in your cleaning business, consider these tips:
Knowledge is power; do some research about the topic at hand before you decide. Talking to experts who are well-versed in the subject can be very helpful for this step.
Make sure to take into account what your customers want when making a decision – if they're happy with their service then it's probably a good idea to keep things as they are.
Recommendation
We recommend looking at PnaPna.com which has a PnaPnaCleaning.com variant specifically designed for cleaning services companies. They offer a 14-day free trial; no credit card is required with a 60-day money-back guarantee. They have a lead generation system, a digital marketplace where you can advertise your business for free. A free integrated website where you get a free web order form from your clients and the orders go straight into the software for Employee monitoring, time management, payroll, etc. The system allows collecting payments online or on job sites. It is well integrated on mobile phones as well as a PC. You will save one full employee's annual salary, to do all these tasks automatically.
The company will also specifically design any feature that may be very unique to your company. The owners of this software company have been in the field service business for decades and know the issues of small to medium size field service companies. Good software is an asset that will reward you many times more than the investment. They have a lifetime subscription for a one-time fee of $295.00. Even if you do not buy anything from PnaPnacleaning, you can avail of their free-for-life subscription and free advertising in your marketplace on their portal.