The term "search engine optimization" or SEO is often thrown around in the world of online marketing and business. It's not uncommon to see ads that claim to provide SEO services. But what is SEO and why is it important?
SEO, short for search engine optimization, is a set of techniques designed to increase your website's ranking on search engines like Google and Bing.
When it comes to SEO, there are a lot of myths and misconceptions. So, this article will focus on the basics of SEO and some common misconceptions.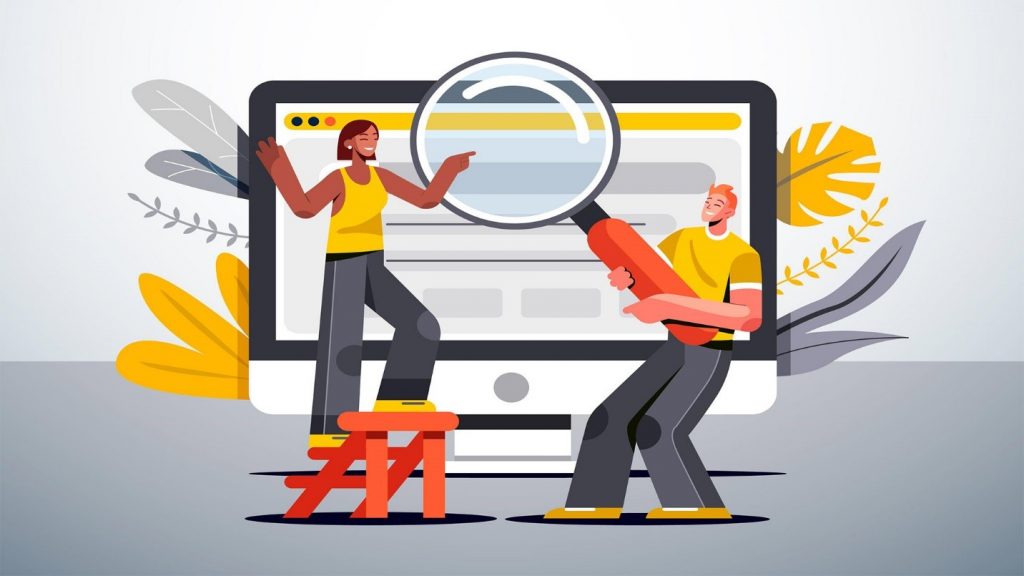 It is not as simple as putting your content on Google's first page of search results. It is about ensuring that your site is accessible by search engines and getting a good amount of traffic from organic searches. And making sure that your site is being crawled properly by search engines.
Google does not provide rankings for sites with poor-quality content – The truth is that Google considers low-quality sites as spammy and penalizes them for it. To survive in the digital world, you need to have a website with high-quality content so that you can attract visitors from both search engines and social media.
SEO is the process that helps your website rank higher in search engines.
Many factors affect search engine rankings, but you can make a positive impact by following a few best SEO practices. One of these best practices is to optimize your copywriting for search engine crawlers and web spiders. This means including keywords in your writing and developing a site structure that does not rely on pagination or other coding techniques to create pages.
What is SEO and How Did It Come to Exist?
Search engine optimization" is the process of influencing the ranking of a website or a web page in a search engine's unpaid results – typically referred to as "natural", "organic", or "earned" results.
The history of SEO can be traced back to 1990 when people created websites to rank higher in internet searches. The first step was creating content that appealed to visitors and potential customers, but after failing to see any changes, they turned their focus to meta tags and links.
The 1990s brought about the birth of SEO firms that we're able to increase rankings for websites by doing things like placing keywords on pages.
Today, SEOs are now looking at how algorithms are changing the way people search for information online.
SEO is the process of enhancing the visibility of a website or its content in search engines by modifying its structure and elements to rank higher. SEO started as an idea in the 1990s by Bruce Clay, Inc.
The term "search engine optimization" was first coined by Bruce Clay, Inc. in 1997, but it wasn't until 2003 that google introduced its PageRank algorithm. This algorithm ranks websites based on their relevance to the given keyword/phrase, PageRank score (out of 10), and other factors like the age of the domain.
How Much Does SEO Cost and How Much Traffic Can You Expect?
This article will help you to figure out how much you need to invest in SEO, what amount of traffic you can expect from it, and how long it will take to see your investment pay off.
In this article, I want to talk about the cost of SEO and what kind of traffic estimator we have.
As a business owner, one thing that is essential for your company's success is getting a high ranking on Google. The quickest way to accomplish this is by investing in SEO – search engine optimization.
However, not every person has a deep understanding of how much money should be invested into SEO or what kind of traffic they can expect from it.
SEO is the process of optimizing web pages so that they rank higher in search engine queries, to increase traffic to the site.
The cost of SEO varies depending on what you are looking to do. If you are just trying to get your main website ranked on Google, then it can be as low as $200-300 per month. If you want to launch a new product or service and rank it very quickly, however, then you should be willing to pay more like $1500-4000 per month for an agency.
Costs can also vary depending on what ranking results you are targeting; for instance, if your goal is Page 1 ranking, then the average cost would be between $2500-$6000 per month.
Where Should You Start?
SEO is a process that can be applied to any type of business. So, what are the first steps you should take in SEO?
The truth is that there is no one perfect process for all businesses because every business has different strengths, weaknesses, and needs. That being said, you should start by conducting keyword research. You should also make sure that your site's on-page optimization checklist meets the latest SEO standards (i.e., meta descriptions).
SEO is essentially about optimizing the content on a website for search engines. This includes making the content easily readable, easy to find, and easy to share.
Keyword research first enters the equation when it comes to SEO. This is because you need to know what people are searching for before you can create content that will interest them.
On-page optimization checklist:
Title of the page
Meta Description of the page
Meta keywords of the page
Focus keyword of the page
Keywords in URL description
Keywords in URL title
Focus keyword in anchor text links to other pages on your site
How to Do Keyword Research?
Keywords are the foundation of any SEO strategy. They help search engines to understand what your website or blog post is about and show it to the people who are looking for it.
Keyword research is a process that helps you identify what words people use to search for content that's related to your website, blog post, or business. The process can be done manually by analyzing popular online searches or with the help of SEO tools designed specifically for this task.
As a content writer, you should take time to research the keywords that are relevant to the content you are going to write. This is a very important process that will determine whether or not your content will attract readers.
The first stage of keyword research is to identify which keywords are relevant to your business. Keywords are the words that people use when they are looking for products or services like yours.
The best way to identify relevant keywords is by conducting a brainstorming session with your team. Think of the things that you know about your company, your customers, and your industry.
Recommendation
We recommend looking at PnaPna.com which has a PnaPna scope and PnaPna podium tools specifically designed for online marketing. They offer a 14-day free trial; no credit card is required with a 60-day money-back guarantee. You can analyze your site visitors and information like who is data, Moz check, search engine index, malware check, etc. by using the PnaPna application. Also, they have a lead generation system, a digital marketplace where you can advertise your business for free. A free integrated website where you get a free web order form from your clients and the orders go straight into the software for Employee monitoring, time management, payroll, etc. The system allows collecting payments online or on job sites. You will save one full employee's annual salary, to do all these tasks automatically.
The company will also specifically design any feature that may be very unique to your company. The owners of this software company have been in the field service business for decades and know the issues of small to medium size field service companies. Good software is an asset that will reward you many times more than the investment. They have a lifetime subscription for a one-time fee of $295.00. You can avail of their free-for-life subscription and free advertising in your marketplace on their portal.