In this section, we will be discussing how to apply a pricing model for the cleaning business. The first thing you need to know is the value of your product. To establish a reasonable price, you can use a fixed price or an hourly rate. You can also use a per-item or per-item service rate, which means that the customer pays for each item they have cleaned.
It is important to understand how much you want to charge. And what kind of model will work best for your business. It is also important to set a pricing model. It will inform potential customers about what they can expect from you and what they should expect from other competitors in the industry.
A pricing model is a rate at which you charge for various services that your company offers. Whether you have a flat rate or a per-hour rate, the price that you set should be based on several factors.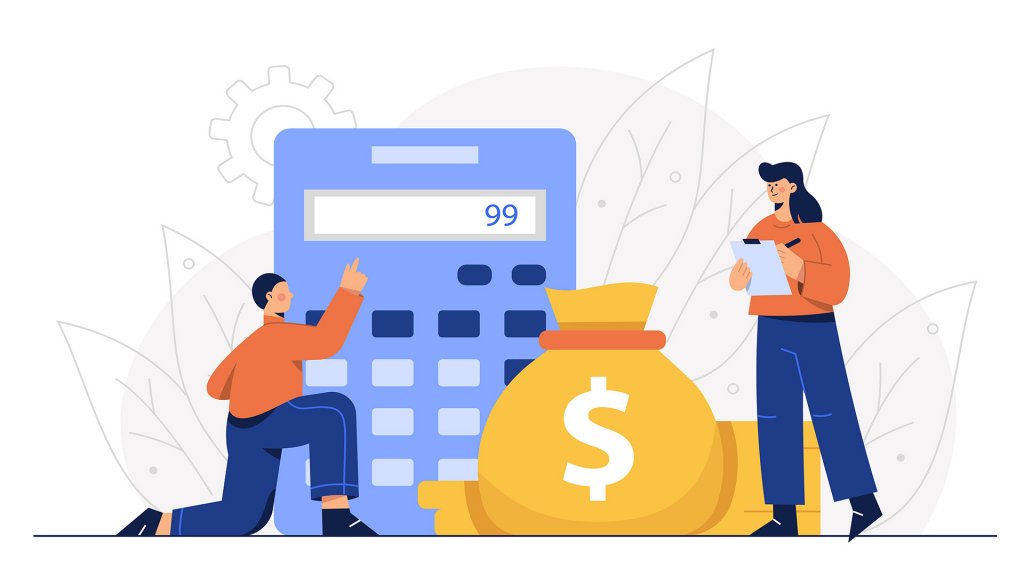 An important factor to consider when setting a price is whether the customer needs to pay anything extra for products and services outside of what's included in the original cost of services, such as transportation fees or additional products. This could include items such as cleaning supplies, toilet paper, or even laundry detergent if laundry is included with the service.
Your pricing model can also depend on what type of customer you are servicing. For instance, if you are in the business of providing consulting that is high-priced, then there is no need for any discounts.
There are many ways you can go about quoting and pricing for your cleaning business. You can use a flat rate per hour or a by-the-room price.
Cleaning Business Pricing Models Explained- Quality-Based Price vs. Unit-Based Price
Quality-based price means that the price is set by the quality of the cleaning service offered. The higher the level of service provided, the higher the price will be.
Unit-based price means that a certain rate is determined for each square meter of space, and it has nothing to do with how clean or dirty this space is.
There are several pricing models that a cleaning company can use to charge its customers. These can be classified into Quality-Based Prices and Unit-Based Prices. Quality-based pricing means that prices are determined by the quality of service offered, so as services become more expensive so will prices. Unit-based pricing means rates are set for each square meter of space, regardless if it's clean or dirty.
In a quality-based pricing model, cleaning services charge a flat rate for each unit of service that is offered. In a unit-based pricing model, the company charges customers based on the number of units or square feet that are cleaned.
Quality-based price: The amount charged by a cleaning company is determined by the level of quality and experience of its employees. This type of pricing model is often used by companies that have high prices and want to maintain their reputation for quality.
Unit-based price: The amount charged by a cleaning company is determined by the amount of time spent on their project. This type of business model is used when the company wants to get paid for every hour they work on a project, or when customers want to get their projects completed quickly.
Cleaning Service Pricing Models Explained – Hourly, Daily, Weekly vs. Flat Rate.
The hourly pricing model is best for residential cleaning when the number of tasks and the size of the space is unknown. The daily pricing model is best for commercial cleaning when a company needs a team to work a specific shift. Flat-rate pricing systems are best suited for one-time jobs.
There are 3 different pricing models: hourly, daily, and flat rate. The hourly pricing model is best for residential cleaning when the number of tasks and size of the space are unknown. The daily pricing model is best for commercial cleaning when a company needs a team to work a specific shift. The flat rate price system is best suited for one-time jobs.
The hourly pricing model is popular with entrepreneurs who are just starting. It can be hard to come up with a set price for every job because the prices vary based on the length of time it takes to complete them.
The daily pricing model is often used by professionals who charge by the hour. A business might charge $400 per day for a four-hour workday.
On the other hand, some professionals prefer charging a flat rate for each job instead of using an hourly or daily pricing model. Because they know exactly what income they will make at the end of each month.
Tired of having to calculate your time, money, and effort spent on every single job? Why not use Flat Rate Pricing? This article will explain how Flat Rate Pricing works and how you can use it in your marketing campaigns.
Hourly pricing models are the most popular service pricing models among cleaning companies. This is because they are simple to calculate, and it does not require much time for the calculations.
Daily pricing models are also very popular among companies, but since they're based on an averaging system, it's hard to pinpoint what you will end up paying at the end of the day. And lastly, weekly pricing models can be easily calculated by multiplying your daily rate by 7 days.
Recurring Service Pricing Models Explained – Monthly vs. Biweekly/Twice A Month
The recurring service pricing models explain how the frequency of renewals and the billing period affect the monthly cost.
The monthly service model is usually used by companies that offer a service that customers will want to use for several months or years. The bi-weekly/twice-a-month model is more common with services customers may only need for a few months.
The bi-weekly/twice-a-month model can be cheaper than monthly billing because it has 12 renewal periods in one year, while the monthly model only has 11.
Monthly service pricing models are the most common type of recurring service. It is typically the easiest to calculate and also offers a predictable expense.
Bi-weekly or twice-monthly service pricing models are typically used by businesses that have a more predictable cash flow. With these types of models, it can take up to 6 months for the customer to become accustomed to the expense.
Monthly service cost is usually the most expensive option. Many factors are involved in determining the price of a service, but this pricing model is known to be the most expensive because companies have to pay upfront for each month, even if they do not use them for certain months.
Biweekly/twice-a-month service cost is significantly reduced because it charges half of what monthly services charge. Some companies offer four-times-a-year payment plans, which will allow you to reduce your monthly costs by 25%.
Pricing Models Reviewed – The Key Takeaways on Quotes & Prices for Your Cleaning Business
Pricing models and quotes and prices vary widely and depend on many factors.
The primary objective of this article is to review the most common pricing models and provide some insight into which ones are most appropriate for your cleaning business.
There are four primary pricing models: Hourly, Flat, Per Square Foot, and Broadband.
A summary of these pricing models is as follows:
Hourly – hourly rates vary with the type of job, geographical location, work speed, skill level, or experience of the cleaner;
Flat – set daily rate that includes all aspects of the job; Per Square Foot – usually quoted for cleaning large areas like offices and factories; Broadband – a fixed fee for a certain number of hours (e.g., $10 per hour).
The first thing that you should do when pricing your services is identified how much revenue you want to make. That will give you a baseline for what service pricing needs to be. Will ultimately help you decide on the right pricing model for your cleaning business.
Pricing can be an integral part of your marketing efforts by influencing customer perception of the value they will receive from your business. To make sure that you don't undercut or overprice yourself, take some time to think about what kind of price model is best for your cleaning business.
Recommendation
We recommend looking at PnaPna.com which has a PnaPnaCleaning.com variant specifically designed for cleaning service companies. They offer a 14-day free trial; no credit card is required with a 60-day money-back guarantee. They have a lead generation system, a digital marketplace where you can advertise your business for free. A free integrated website where you get a free web order form from your clients and the orders go straight into the software for Employee monitoring, time management, payroll, etc. The system allows collecting payments online or on job sites. It is well integrated on mobile phones as well as a PC. You will save one full employee's annual salary, to do all these tasks automatically.
The company will also specifically design any feature that may be very unique to your company. The owners of this software company have been in the field service business for decades and know the issues of small to medium size field service companies. Good software is an asset that will reward you many times more than the investment. They have a lifetime subscription for a one-time fee of $295.00. Even if you do not buy anything from PnaPnacleaning, you can avail of their free-for-life subscription and free advertising in your marketplace on their portal.