A clean house is the end goal for customers of a cleaning business. Customers will always be looking for a service that will remove dust, dirt, and grime from their houses. It is important to learn what are the elements that customers are looking for in your company to make sure that you are providing them with the best possible service.
Some potential clients may feel overwhelmed by your cleaner's products or services because they have never used them before. If this is the case with your target audience then you should make sure they know what they're getting into before they book an appointment with you.
Technology has changed the way customer support is done. With phone lines or email support, customers are often left wondering if the business they are calling for is answering their call.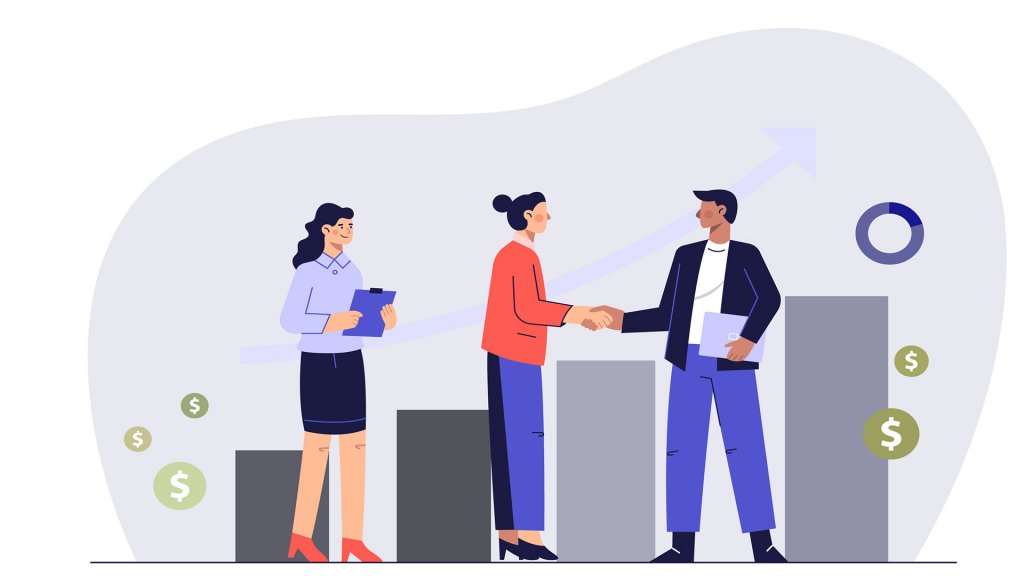 A cleaning service can make sure that its customers are satisfied by providing them with a live chat option to contact them anytime. Live chatting allows for quick responses and also provides a more personal touch to the customer service experience.
Cleaning professionals should not just focus on the way they clean. They should also focus on how they treat their customers because that will determine how much money a cleaner will make. For example, if a cleaner is going to charge a high price for a cleaning service, then that person needs to provide excellent customer support to keep the customer happy and coming back for more.
How to Find Out What Customers Want in Your Cleaning Business
Understanding what customers want in your cleaning business is central to the success of your business. There are several ways that you can find out what they want, but one way that you can be sure that you're getting the most accurate feedback is through customer satisfaction surveys. This article will show you how to create a customer satisfaction survey and how to follow up with the results.
There are many benefits to conducting a customer satisfaction survey and following up with the results:
What your customers want and need from your company
Get an idea of how satisfied they are with your products and services
You can find out who's happy, who isn't, and why
You can improve on any problems or issues that were discovered in the survey
Let's be honest, most people can't accurately describe what they want in a cleaning service. The best way to find out is by asking them.
Through conducting customer satisfaction surveys, you can find out what customers want and how these needs can be met. You'll also find out whether your prices are the right ones and if your marketing strategies are effective.
Keeping your customers happy with strong customer service will ensure that they continue to use your services and recommend them to others.
How to Identify What Your Customers Need & Deserve
A customer-centric approach is an essential element in building profitable businesses. It is, after all, the customers who provide revenue and profit for the company. A customer-centric business will not only look at what it can offer but also at what its customers need and deserve.
The best way to identify what your customers want is by crafting surveys that are personalized to their wants and needs. Survey questionnaires should be designed with a focus on what the respondent wants to know about the company rather than on what the company would like them to know about themselves.
After analyzing survey results, companies can use this information in developing their marketing strategy to best suit their target audience's needs and preferences.
A customer who is looking for a janitorial service is most likely looking for a company they can trust. One that will give them the peace of mind that the job will be done right, on time, and with professionalism.
The key to successful customer service is to know what your customers want and deserve. This ensures that you are always meeting their needs and maximizing their satisfaction.
What Your Customers Want:
It an efficient and thoroughly clean.
They want a pleasant experience.
They want to be heard and feel like they have a say in the cleaning process.
What Your Customers Deserve:
A high-quality service that is affordable and convenient for them.
A reliable company that will go the extra mile for them when they need help or can't make it home in time for your services to be performed.
What Do You Think Makes for an Ideal Customer Service Experience?
Ideal customer service is all about the feeling you get when you walk into a store, as well as the quality of the customer experience. From how friendly and helpful the employees are to whether or not there was music playing in the background, every detail matters. A good customer service experience will leave your customers feeling happy and satisfied with their purchases.
It is not just about being there for the customer but providing that human touch that makes the service different.
What Do Customers in Your Cleaning Business Want? The first thing that comes to mind when I think of an ideal customer service experience is cleanliness. A clean environment makes you feel more at home and it's easier to focus on your needs as a customer. The customer service department should have a welcoming, relaxing atmosphere so that customers are not too stressed out when they come in.
This might sound like a lot of pressure, but it doesn't need to be. Not every company can afford to offer what we've mentioned above, but there are always ways to make your customers feel special – even if it's just saying "hello" or "thank you".
Depending on the size and type of business, customer service can be a major cost. It takes time and resources to train staff in an ideal customer service experience. But what if your customers were able to find out for themselves what it's like to work with you?
A cleanliness services company might be able to let potential customers walk into their office and see firsthand how they conduct themselves when working with clients. They could then go through a tour of their facilities, show how they take care of their employees, and give information about what the company stands for.
Creating a Survey that Works for Your Cleaning Business
Surveys are an effective way to gather data about your customers and understand their needs and expectations.
When it comes to surveys, the key is to make sure that you have a good balance between open-ended questions and closed-ended questions. This is because there are advantages and disadvantages to both types of questions. Open-ended questions require more time from the respondent than closed-ended questions do but they also give you more information than closed-ended ones do.
Surveys can be very useful in gathering information about your cleaning business customers. Surveys are a great way to get insights about what you're doing right, and also what you could be doing better.
A survey is a tool that helps you get feedback from your customers because it's an easy way to get people to answer questions at any time or place.
A survey is a powerful research and marketing tool that can help you gather important feedback from your customers. It is a way to find out what they like and dislike about your business, what their expectations are of you, and how you can improve your client's experience.
Recommendation
We recommend looking at PnaPna.com which has a PnaPnaCleaning.com variant specifically designed for cleaning service companies. They offer a 14-day free trial; no credit card is required with a 60-day money-back guarantee. They have a lead generation system, a digital marketplace where you can advertise your business for free. A free integrated website where you get a free web order form from your clients and the orders go straight into the software for Employee monitoring, time management, payroll, etc. The system allows collecting payments online or on job sites. It is well integrated on mobile phones as well as a PC. You will save one full employee's annual salary, to do all these tasks automatically.
The company will also specifically design any feature that may be very unique to your company. The owners of this software company have been in the field service business for decades and know the issues of small to medium size field service companies. Good software is an asset that will reward you many times more than the investment. They have a lifetime subscription for a one-time fee of $295.00. Even if you do not buy anything from PnaPnacleaning, you can avail of their free-for-life subscription and free advertising in your marketplace on their portal.