Team building is a process that helps your team become more productive and cohesive. The team-building process can help you to build trust and improve communication within a group. It can also help in building communication skills, decision-making skills, team-building skills, problem-solving skills, creativity, and other soft skills.
Team building activities are designed to engage members of the team in various exercises that focus on teamwork. They can help people work together to solve problems and create new ideas. This process can lead to improving morale and team spirit as well as better productivity.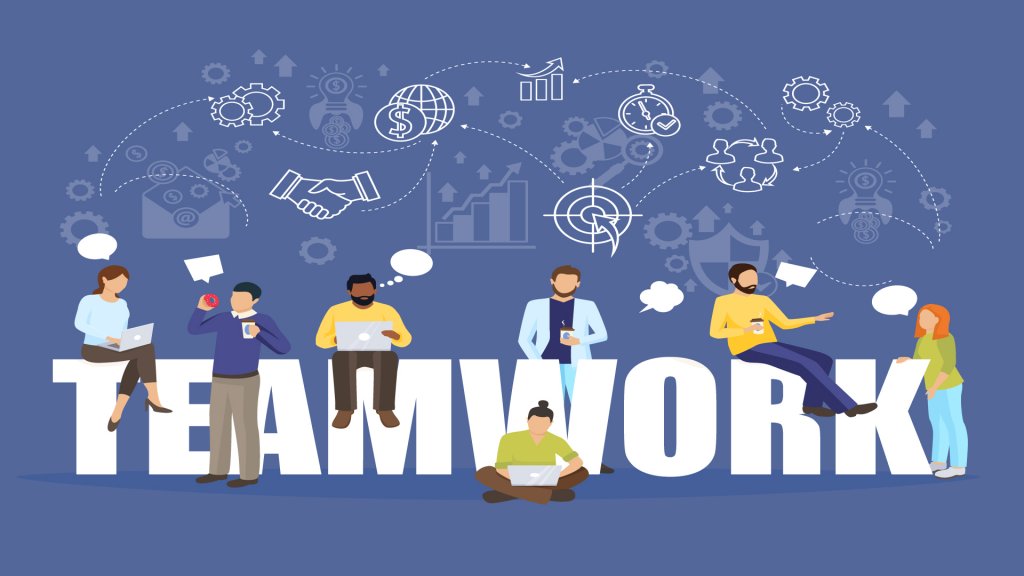 It is an important way of developing and growing the team's capability. There are many different ways to do this, including team-building activities and events, workshops, retreats, and off-sites.
Team building can help a company grow its workforce instead of relying on external hires for all open positions.
One of the reasons that companies organize team-building events is because it helps them to foster camaraderie among employees. It also enhances communication skills by encouraging inclusion and collaboration in a safe environment.
Employees are the most important part of any organization. As an owner of a business, you should recognize the importance of employees, find ways to connect with your team and help them to connect with others. An effective team-building strategy is a great way to achieve this.
Importance of Team Building:
Team building should be done at regular intervals. It should not only be reserved for when certain members are not getting along or have some misunderstanding. Continuously doing this ensures that you know your teammates better and they know you better too. This allows you to have a more productive working relationship with them and with other teams in an organization. Without a team, it is not possible to accomplish your business goals.
Facilitates Collaboration
Team building strengthens bonds between your co-workers and improves your employer-employee relationship. It is important for positive collaboration and teamwork.
Imagine that you are just starting a new business. You are about to hire your first employees and you have no idea where to start.
Because people spend a significant portion of their day at work, it is important to make sure that their workplace is not only enjoyable but enables them to do their best. Team-building activities are the only way to do this.
Team building relies on trust and cooperation from everyone involved for it to be successful. It increases the potential for creativity, innovation, and productivity in any organization because it removes the need for strict hierarchical relationships and positions people as co-workers instead of subordinates or superiors.
Strengthens Company Culture
Team building is one of the most important activities that a company can do. It strengthens one company's culture and makes it more inclusive. How team-building activities are set up, such as events and outings, is important because it can influence the culture of a company.
Strategic team-building activities do not just happen spontaneously, but rather they are planned and executed in a structured manner. This can help build an inclusive company culture that feels welcoming and supportive. Strategic team-building activities can also help to build trust, loyalty, accountability, and ownership.
Increases Employee Engagement
The team-building exercises are used to introduce new people to the company, break the ice and make them feel at ease, and also build trust among colleagues. Team members learn about each other's strengths, weaknesses, and what they have in common. The activities help them understand how to work with one another cooperatively too.
The more engaged employees are, the more productive they will be and the less likely they will be to leave, which can lead to increased turnover.
Studies show that engaged employees are more productive, work harder, and are more committed to the organization. With a motivated crew of employees who all have tasks that they care about and feel like they're making a difference in their work, you're much less likely to have someone leave your team. Also, while it's difficult to predict exactly how or why team-building events affect employee engagement, we do know that meaningful connection with coworkers is crucial for employee engagement.
Improves Productivity
Team building fosters employee connectedness. When employees feel connected to your organization, they are more productive, more innovative, and less likely to leave.
When you hire a new member of your team or even when an experienced worker joins the team for the first time, there is a lot of work that needs to be done for them to feel welcomed and comfortable in their new workplace. It's not just about showing them around or pointing them in the general direction of where the washrooms are.
The process of integrating a new hire into an existing team involves working with everyone on the team to make sure that they have clear expectations and responsibilities, get familiar with organizational norms, set up necessary technology and equipment access, have regular check-ins with their manager as well as other team members, and make sure the new hire is getting the support that they need.
Team building has played an important role in the corporate environment for years. It fosters employee connectedness. When employees feel connected to your organization, they are most likely going to be more productive and loyal.
Ways to improve team-building efforts:
Start on the day first
First impressions matter. That's why if you are looking to improve your team-building efforts, you should start on the first day with a team-building activity.
The first day of a team-building event is the perfect time to get everyone together. This is because you don't want to wait for people to settle in, get comfortable, and have time for cliques to form. Instead, bring your team together as soon as you can and start building relationships with each other from day one.
It is never too early to start interacting with your teammates. The minute you feel small feelings of uncertainty or tension arising, it's best to be proactive and do something about it immediately – not let the problem build up and become a problem later on.
Personalize your efforts
There are many ways to improve team-building efforts and one of the most popular is designing team-building activities for specific personality types. For example, after finding out that one of your employees is introverted, you can avoid group activities and instead assign them solo work or other independent tasks.
There is an abundance of science-based personality tests available online that can help you identify these four main personality types – introverts, extroverts, thinkers, and feelers. Use these personality assessments to help you better cater to your team-building efforts for each employee's needs and interests. This will make you a better leader and help your team grow in the right direction.
Combine in-person and virtual team-building activities
Virtual team building has become a popular option for companies to build a sense of community and reduce the cost of traveling.
Virtual team-building events are a great way to save time and money on regular in-person meetings. These meetings are also more convenient for people who can't make it to an event but would be able to participate in a virtual event.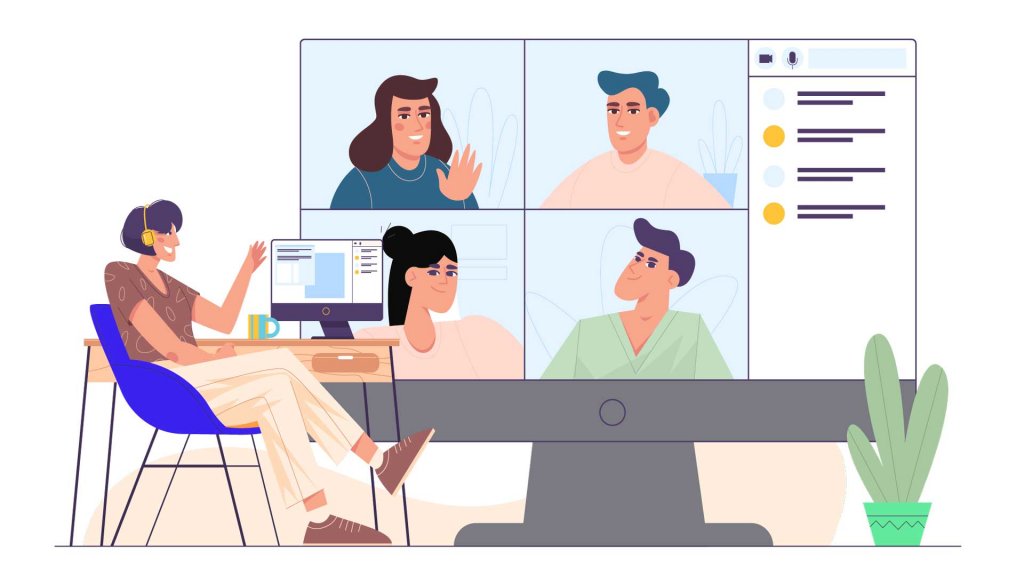 Some people find them less interactive and effective than in-person meetings because there's no direct contact between participants. Virtual team building is also not helpful if you need to talk about concepts or ideas that require visual aids.
The future of work is a hybrid of virtual and in-person team-building activities. Participants will be able to choose from a variety of ways to connect with colleagues, meet new people, and maintain their team spirit.
Whether your team works in the office, at home, or a hybrid of the two. A combination of in-person and virtual team-building activities is very helpful.
Build an open company culture
Building an open company culture is one of the most effective ways to improve team-building efforts. It's not as simple as hiring the right people and then expecting them to be awesome.
As a manager, it's crucial, to be honest with your employees at work. That builds trust and is crucial in team building. If your employees don't feel you're open and honest with them, they won't trust you or see the need to stay on board with the company.
Building an open company culture starts with being clear about what you want from your employees without being too demanding. It also includes giving them autonomy so that they can share what they need from their day-to-day tasks without feeling like a burden.
Creating an open company culture where people work on their terms and not just for money or status is another way to increase productivity.
Survey your Employees
One way to find out what your employees want is to ask them what they want. You could create a survey or implement an anonymous chatbot that allows team members to share their thoughts.
The chatbot can ask questions about job satisfaction, scheduling, workloads, salary, and feedback. They can also be used for non-work-related topics such as career advice or balancing family and work responsibilities. The chatbot will compile the data into a questionnaire that can be given to each employee for feedback.
A survey can be an effective way of getting feedback from your employees by asking them how they feel about company goals, work-life balance, and hierarchy in the company.
The most important thing to do is get your employees engaged and involved in the process. It's not a good idea to start a team-building activity and expect them to jump into it.
This is why you should survey your employees first. This will give you a better idea of what they want, what they're comfortable with, and what they feel confident doing.
Only when you've surveyed your team can you start creating activities that will be beneficial for both the business and the employee, as well as having better odds of being successful.
Recommendation
We recommend looking at PnaPna.com which has a PnaPnaCleaning.com variant specifically designed for cleaning service companies. There is no credit card required to sign up. Also, they offer a 60-day money-back guarantee. They have a lead generation system, a digital marketplace where you can advertise your business for free. A free integrated website where you get a free web order form from your clients and the orders go straight into the software for Employee monitoring, time management, payroll, etc. The system allows collecting payments online or on job sites. It is well integrated on mobile phones as well as a PC. You will save two full employees' annual salaries, to do all these tasks automatically.
The company will also specifically design any feature that may be very unique to your company. The owners of this software company have been in the field service business for decades and know the issues of small to medium size field service companies. Good software is an asset that will reward you many times more than the investment. They have a lifetime subscription for a one-time fee of $99.99. Even if you do not buy anything from PnaPna, you can avail of their free-for-life subscription and free advertising in your marketplace on their portal.