Critical thinking in your business is a process that helps individuals and organizations understand, evaluate, and act upon important ideas and information. It often leads to decisions based on reasoned judgment. Want to generate more customer leads? Click here.
Critical thinking is the ability to think about what is happening in your life or the world in a way that goes beyond simply going with the flow or reacting to situations. It requires you to step back, take a good look at things objectively and make better choices for yourself.
Some people are good at critical thinking while others aren't so much. This article will help you understand how to identify your strengths and weaknesses in this field so that you can maximize your potential in it.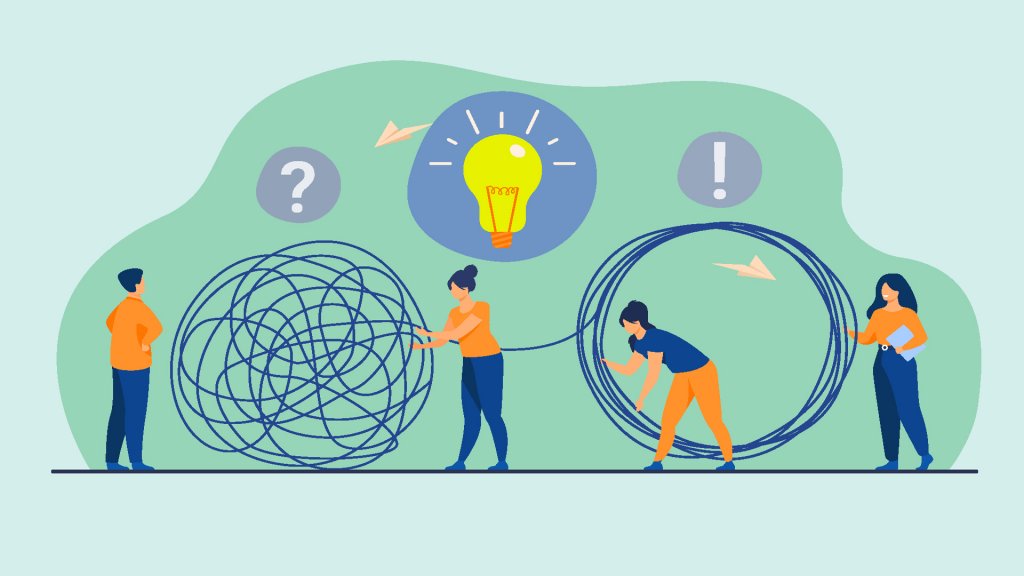 Critical thinking in your business exercises is designed to train your brain to make better judgment calls by forcing you. Focus on your thoughts and actions rather than simply following what others are doing.
Critical thinking is a type of intellectual activity that requires careful thought and judgment. It is the process of actively, and carefully examining a claim or suspected truth, and deciding whether it deserves to be taken as true or not.
Critical thinking exercises can help you build your skills in different areas of life like work, relationships, health care, education, etc. They can be used to help you develop new skills with creativity and problem-solving abilities.
What are the Benefits of Critical Thinking?
Critical thinking is a process that can be used to evaluate information and ideas. It is the use of logic and reasoning, as well as consideration of alternatives, to develop judgments that help us form beliefs and make decisions.
Critical thinking in your business is not just the to think critically. It is also a mindset that needs to be applied in everyday life. This mindset helps in making important decisions without bias or prejudice.
Critical thinking is a process of asking and answering questions. The term has been around for centuries, but it has gained popularity with the proliferation of technology.
Critical thinking is an important skill that every human being should have. It helps to make better decisions, develop critical thinking skills, and spot mistakes and omissions in research.
There are various benefits of critical thinking as outlined below:
* It helps us to make better decisions: Critical thinkers can make more informed choices and can learn from their mistakes. They also take into account other people's opinions when making choices or taking action.
* It provides a means to develop our critical thinking skills: We should always be aware of how we perceive the world through our perspective, which can bias our judgment or opinion on certain things.
When should I be Using Skills?
A simple definition of critical thinking is the ability to think critically and responsibly. There are many different types of critical thinking.
These skills include writing, reading, speaking, listening, calculating, and even taking part in activities such as sports and socializing. To acquire these skills, it is important to practice them regularly.
To develop critical thinking skills, it is important to have the right mindset. It is important that you have a sense of curiosity and that you are open-minded so that you can keep an open mind to new concepts and ideas.
Critical thinking skills are not just for school but for life as well. You can use these skills in any area of your life whether it's in work, personal life, or even when traveling around the world.
There are four different levels at which we can practice these skills: beginner level, intermediate level, advanced level, and expert level. Beginner level includes reading a long list of words or taking in information from lectures or texts; intermediate includes understanding opinions from others around you; advanced includes finding discrepancies in arguments or analyzing people's facial expressions; expert includes analyzing events for hidden meanings or predicting future outcomes based on patterns
Tips for Developing and Improving Your Critical Thinking Skills at Work
Critical thinking skills are not only important for your career but also for your personal life. Thinking skills help you make better decisions, solve problems more efficiently and build relationships with others. Free for life e-solution for your business.
Critical thinking can be learned in many ways, such as by taking a course or reading books. But the best way to learn is through experience. Many tips can help you improve your critical thinking skills at work:
Career development program: Create a plan that includes which skills you need to develop and milestones you need to achieve in between them;
Think of questions like "How do I make this happen?" "Why is this happening?" or "How might this be done differently?"
Ask colleagues what they think about this topic or ask them to be your mentor
How to Engage in Critical Thinking at Work
The key to successful decision-making is critical thinking. It is important to make sure that you are always able to make the best decisions for your company or yourself.
Critical thinking in your business skills is often looked upon as a skill that can only be developed by spending a lot of time and effort on self-improvement. However, some companies have had amazing success with critical thinking skills training programs.
These companies have been able to increase productivity and profitability through improved decision-making abilities of their employees. These companies include Starbucks, Nike, and Google – all of which have invested in developing their employees' critical thinking skills over time.
Critical thinking is the process of evaluating information, ideas, and claims and drawing a conclusion or accepting an opinion. It is often associated with knowledge, reasoning, and reflection. Critical thinking can be used in diverse fields such as psychology, ethics, computer science, education, philosophy, and the social sciences.
Critical thinking skills are useful in various disciplines such as decision-making skills which help people to make snap decisions on their own without taking time to think through or creative problem-solving skills which help people tackle complex problems without coming up with solutions that are too rigid or unwieldy.
Recommendation
We recommend looking at PnaPna.com which has a PnaPnaCleaning.com variant specifically designed for cleaning service companies. They offer a 14-day free trial; no credit card is required with a 60-day money-back guarantee. They have a lead generation system, a digital marketplace where you can advertise your business for free. A free integrated website where you get a free web order form from your clients and the orders go straight into the software for Employee monitoring, time management, payroll, etc. The system allows collecting payments online or on job sites. It is well integrated on mobile phones as well as a PC. You will save one full employee's annual salary, to do all these tasks automatically.
The company will also specifically design any feature that may be very unique to your company. The owners of this software company have been in the field service business for decades and know the issues of small to medium size field service companies. Good software is an asset that will reward you many times more than the investment. They have a lifetime subscription for a one-time fee of $295.00. Even if you do not buy anything from PnaPnacleaning, you can avail of their free-for-life subscription and free advertising in your marketplace on their portal.