The cleaning business, like any other type of cleaning business, can be divided into two different types. The first is the residential side of things, which involves cleaning houses and apartments. The second is the commercial side of things, which involves office buildings and large retail stores.
With the advent of easy-to-use technology come innovations in how service providers offer their services. With just a push of a button or an app that is installed onto one's phone or computer, services can be ordered on-demand with just a few clicks.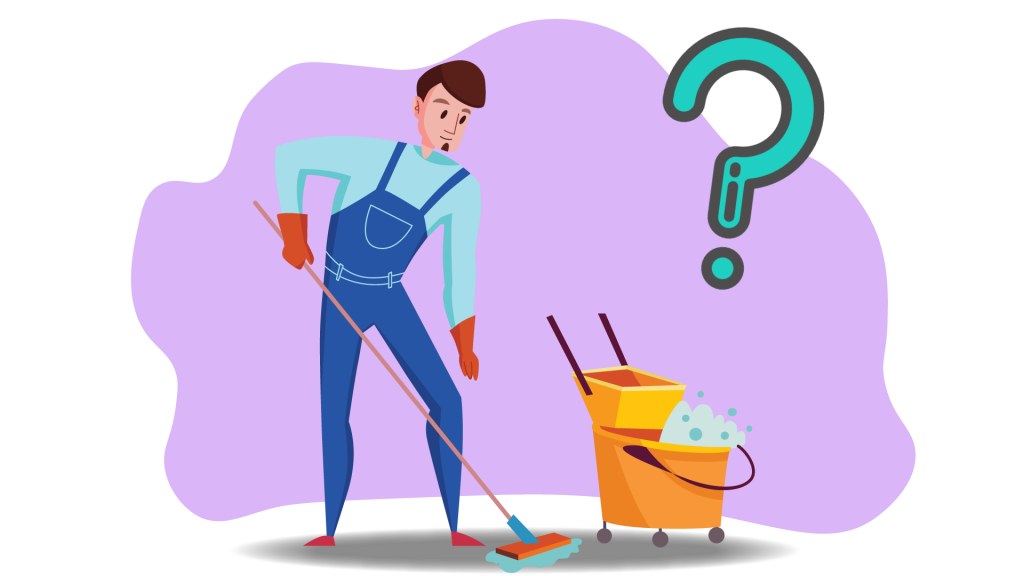 Every day, thousands of people are opening up their cleaning businesses. They're eager to take on the task of making their neighbors' houses sparkle.
The average person spends about 60 hours per year cleaning at home. They spend an average of $200 on chemicals and $100 per month on supplies for a cleaning business. But, there's another way to clean your house – one that doesn't require the time commitment or the money
This is where today's cleaning businesses struggle. There are so many people entering this industry that it becomes harder for them to find clients and they have to put in more work for less money.
To Be or Not to Be a Professional Housecleaning Company
These days, people are busy and have a lot on their plate. That is why there is a growing cleaning business demand for professional housekeeping services.
In this article, we will go over the benefits of hiring a professional cleaning company for your home and office.
Many people don't like cleaning at home. Some of them hire professional house cleaning companies to do the work for them. The task is not for everyone and this is why many people want to start a cleaning service business. Many benefits will make you want to become a professional housekeeping company:
It's a business opportunity and you can make money from it;
It's your chance to make your hours;
You can build something that will provide income for the future;
If you decide to work hard, then you may be able to open more than one location.
Why Is Your Cleaning Business Struggling?
Cleaning is a dirty job and has been since the start of time. A lot of companies are struggling to keep up with the amount of work that needs to be done. One key factor that is making it difficult for them to do so is the lack of motivation.
The key to success in any business is motivation, however, sometimes people are lacking this in their cleaning business as well. This can be caused by a variety of reasons – not enough hours, low wages, or poor benefits among others.
A clean home business is a great way to earn a sustainable income. However, many cleaning businesses struggle to grow.
Three factors make the success of the clean home business difficult: the inability to generate enough leads, lack of time from employees, and competition from other companies.
The following are some ways that you can overcome these challenges and create a successful home-based cleaning business:
1) Set up your brand via social media. By creating your brand online, you will be able to market your services without investing in advertising.
2) Create a service manual for all your procedures so that customers know what they can expect when working with you and retain their trust in you.
3) Stay connected with other cleaning businesses in your area so that you have more
Why Most Cleaning Companies Struggle Today
In the future, cleaning companies will also be replaced by AI-powered software and robotic cleaners that can do the job of a human cleaner.
Today, most cleaning companies struggle because they are not able to keep up with the increasing workloads and demand for their services. Market volatility in terms of cost and demand is one of the major reasons why these companies are struggling.
In 2021, there will be a market for 3 million homeowners in America alone who want to hire home cleaning services using AI-powered software and robotic cleaners. These cleaning companies offer more efficient services that help save time, reduce costs and improve customer satisfaction levels.
Housekeeping companies are seeing an increase in demand from consumers as well as the government. The 2021 market is expected to be worth $2.2 trillion and continue to grow over the next five years.
The cleaning industry is currently transforming with many companies starting to focus on sustainability and adopting new technologies that improve customer service. With this trend, some believe that this industry will be one of the biggest disruptors in 2021.
Consumer pressures are forcing companies to invest more in technology and innovation so they can provide their customers with better quality products and services at lower costs to keep up with their demands while remaining profitable.
Key Disadvantages Facing Today's Cleaning Services: –
One of the most significant disadvantages of a janitorial service is the lack of a personal touch. A company's employees are likely to be polite and professional but they don't have a vested interest in your home the way you do. This lack of personal connection can make it difficult for them to provide the level of detail that you would want from your home cleanings.
There's no customization or flexibility with scheduling. If you're not home during the time they're scheduled, then your house won't get cleaned. It doesn't matter if it's just one day or every other month, if someone else isn't there to let them in, then they won't come and clean for you. This can be a very frustrating drawback for those who have unpredictable work hours. It is not uncommon for people to work different shifts or for their schedules to change unexpectedly.
These are some key disadvantages of facing today's cleaning services below:
Innovations/Technologies
Improve Standards
Cost
Sustainability
Cleaners not showing up
Inadequate Customer Service
How to Overcome the Disadvantages and Turn Your Cleaning Service into a Profitable Business?
Today, the janitorial service industry is one of the most profitable industries. However, to make it work, you need to do more than just clean.
The first step in overcoming the disadvantages of janitorial services is to understand what your customers want. If you are not meeting their needs, your business will fail no matter how well you clean.
Secondly, you need to start thinking about profit right from the beginning. You can't take on low-paying jobs and hope that eventually, they will generate enough profit for your business to succeed – this strategy will never work.
Lastly, it's also important to invest in equipment and staff training – this way you won't have any troubles with employees quitting or equipment breaking down in the future.
How to Keep Your Pricing Competitive in TODAY's Market?
There are some factors to be considered if you are creating a competitive pricing model for cleaning services: –
To keep the pricing competitive in today's market, cleaning businesses need to rely on a wider range of services. This way they can reach a broader audience and provide better value to potential customers.
Services such as carpet cleaning, window washing, floor waxing, and graffiti removal are all ways for business owners to boost their bottom line.
Keeping your pricing competitive in the current job market is one of the most important factors to make sure you are still getting customers.
When you are charging too much, customers will flock to the nearest cheaper option. When you are charging less, don't be surprised if customers flock to your store for even more savings. This is why it is so important to use competitive pricing to give potential customers a reason to choose your store over your competition.
When you are not sure what your prices should be, use these guidelines to help you determine what they should be:
– Your competition's prices
– The going rate in your area
– The market value for a service or product
– Your hourly wage
How to Overcome the Disadvantages and Turn Your Cleaning Service into a Profitable Business?
Cleaning services are in high demand. Every business needs a professional cleaning service. Professional cleaning services can do more than just tidy up. They offer expert advice on the best cleaning products to use in your business, how often to clean, how to prevent contamination, and more.
Many people turn to cleaning services because they don't have the time, money, or expertise to clean their own offices. Cleaning service providers can concentrate on taking care of your office while you focus on running your business.
There are many advantages to owning a janitorial service. For one, you never have to worry about running out of business if your product becomes less popular or if an economic downturn occurs. You can also work part-time, full-time, or however much you want to work. But there are still major disadvantages to this industry that must be overcome to have a successful service.
One disadvantage is the lack of credibility people have when thinking about janitorial services in general. It's not hard for people who don't know any better to think that the services are done by low-paid, unskilled laborers who would do an inadequate job at best. If you want your business to be successful, then you must invest time into building up your credibility so that your customers can trust you and purchase your products and services.
Recommendation
We recommend looking at PnaPna.com which has a PnaPnaCleaning.com variant specifically designed for cleaning service companies. They offer a 14-day free trial; no credit card is required with a 60-day money-back guarantee. They have a lead generation system, a digital marketplace where you can advertise your business for free. A free integrated website where you get a free web order form from your clients and the orders go straight into the software for Employee monitoring, time management, payroll, etc. The system allows collecting payments online or on job sites. It is well integrated on mobile phones as well as a PC. You will save one full employee's annual salary, to do all these tasks automatically.
The company will also specifically design any feature that may be very unique to your company. The owners of this software company have been in the field service business for decades and know the issues of small to medium size field service companies. Good software is an asset that will reward you many times more than the investment. They have a lifetime subscription for a one-time fee of $295.00. Even if you do not buy anything from PnaPnacleaning, you can avail of their free-for-life subscription and free advertising in your marketplace on their portal.