Cleaning companies have a hard time marketing their services because of how specific they are. They're usually targeted to a specific demographic, for example, elderly people or homes with children. With the right strategy and effort, though, these cleaning businesses can become successful. One thing that cleaning companies could do is to offer some kind of incentive for potential customers.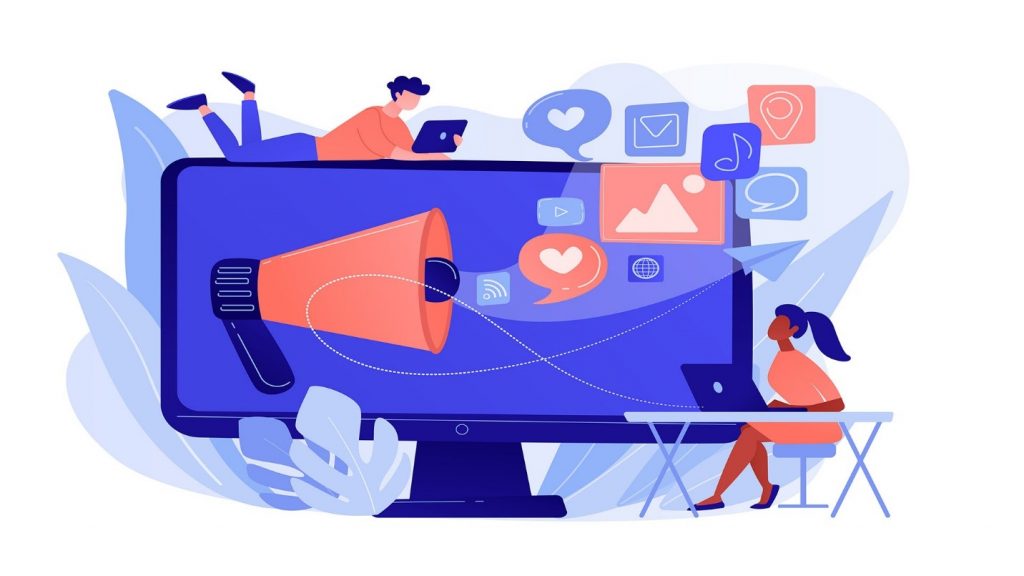 They could offer discounts or freebies for first-time customers as a way of enticing them to sign up. The adage "you get what you pay for" has a lot of truth in it and people will be more likely to come back if they had a good experience with the company, which would then lead to word-of-mouth marketing.
Cleaning companies are no exception. They need to find their way in a world full of competition and they need to keep up with the latest trends and techniques.
There are two types of people in this world: those who like to clean, and those who don't. If you're in the latter category (and that's understandable), then this article is for you. We're going to discuss the steps that will take your company from dirty to clean and shiny in no time at all.
What is Effective Building Cleaning Marketing?
Effective building cleaning marketing is the process of communicating the service offered to a wider audience to raise awareness. It can be done by using different channels, which are usually social media, digital marketing tools, and traditional marketing.
The goal of effective building cleaning marketing is to increase the number of customers that these companies have by getting their message out there. It helps them stand out among other competitors in the market.
A cleaner company needs to differentiate itself from the competition to stand out in the market.
Effective building cleaning marketing can be done by following these three steps.
Define your target market and develop a list of target customers that would benefit from your service.
Create a set of marketing messages that are unique for your business and relevant to your target audience.
Implement an effective communication plan with the people in charge of the company's marketing strategy so you don't waste time on ineffective advertising methods, but instead focus on what works best for you, such as word-of-mouth, search engine optimization (SEO), social media ads, exhibitions or events, etc
How To Select the Best Locations for Your Cleaning Business?
Cleaning is a service that most people need to have in their homes and offices. When you have a cleaning company, you have to figure out where you want your clients to come from.
The best way to choose the location for your cleaning service is by thinking about two things:
Where do a lot of potential customers live? 2. What will my competitors be doing?
In this article, we break down how to find the best locations for your janitorial company so that you can get more customers and establish an advantage over others in the industry.
Here are some important factors that you have to consider that affect your decision on where to start your janitorial company: –
Consider what locations might be profitable for a cleaning business.
Consider how much revenue you need to make per year and what kind of work and equipment will be needed.
Find out if there is an existing market of clients who would hire a cleaning service like yours.
Consider how difficult it is to get permits, find commercial space, and get approval from the city.
Figure out the best location for your janitorial company.
Effective Lead Generation Strategies for The Cleaning Industry
Lead generation is the process of capturing potential customers and converting them into sales opportunities. Lead generation strategies are most often used by companies who are looking to increase their sales and revenue.
The process of generating leads from a marketing campaign and converting them into customers.
One company might use more traditional methods like ads, telemarketing, and email marketing to get leads. Other companies might be able to increase their lead volume by using social media advertising, phone interviews, webinars, or content marketing.
There are various strategies available for the cleaning industry to generate leads. These include contests and sweepstakes, targeted ads on social media platforms, and direct-to-consumer marketing campaigns through email or live chat options on websites that can be more effective marketing tools than traditional advertisements.
The cleaning industry can use lead generation strategies to focus on marketing to new clients as well as current ones. They can use traditional methods like direct mail, email, social media, or telephone call centers for the former and conversion optimization software for opportunities with the latter.
Choosing the Right Lead Generation Strategy to Meet Your Needs
Lead generation is the process of turning web traffic into leads and conversions. In this article, we will be discussing the various strategies that you can use to generate leads.
Inbound lead generation: This type of strategy is focused on building a relationship with your target audience. This strategy can be used by both B2B and B2C companies. It works well when you can create content that helps to educate your target audience about an issue or explain why they should purchase from you.
Outbound lead generation: Outbound lead generation focuses on developing relationships with people who share similar interests as those who viewed your website or social media channels. Using email marketing, social media marketing, and public relations as ways to reach out to potential customers who share similar interests to build a relationship.
In this age of digital marketing, it's important to make sure that you get the right type of traffic to your website. You should choose the right lead generation strategy to match your business needs. The best way to do this is by testing different strategies and measuring their effectiveness.
You might think that you need to know the right start generating traffic and leads if you want to succeed in your online business. But this is not the case. You need to know what kind of traffic and leads you are looking for so that you can choose a strategy accordingly.
Choosing the right lead generation strategy can be a challenging task with so many options out there. That's why we've compiled a list of strategies to help you decide what works best for your business.
How to Get More Customers in Your Area?
The internet has made it easier for business owners to reach potential customers directly. Online advertising is the most effective marketing strategy for local businesses. It helps you get your name out there and builds trust by showing that you care about your customers.
There are many ways to advertise your services online, but if you want the best ROI, then video is the way to go. Video marketing can be more costly upfront, but it offers a better experience for viewers and has higher conversion rates than other forms of marketing.
To get more customers you need to make sure that your target audience (people who live in your area) can find you.
The best way to do this is by investing in online advertising, like Google AdWords. It allows you to target specific audiences and show them ads on their preferred devices or web browsers. This way you would be able to show relevant ads that are relevant to their preferences and might catch their attention better.
A second advantage is that by using a pay-per-click marketing agency the advertisers only pay the agency. When they see a conversion or sale because it's a cost-per-acquisition model. This means that if someone clicks on an ad. But then decides not to buy anything, the advertiser doesn't have to pay anything for this failed conversion.
Planning your strategy with the 4 Ps of marketing: –
Product
Price
Promotion
Place
Recommendation
We recommend looking at PnaPna.com which has a PnaPnaCleaning.com variant specifically designed for cleaning service companies. They offer a 14-day free trial; no credit card is required with a 60-day money-back guarantee. They have a lead generation system, a digital marketplace where you can advertise your business for free. A free integrated website where you get a free web order form from your clients and the orders go straight into the software Employee monitoring, time management, payroll, etc. The system allows collecting payments online or on job sites. You will save one full employee annual salary, to do all these tasks automatically.
The company will also specifically design any feature that may be very unique to your company. The owners of this software company have been in the field service business for decades and know the issues of the small to medium size field service companies. Good software is an asset that will reward you many times more than the investment. They have a lifetime subscription for a one-time fee of $295.00. Even if you do not buy anything from PnaPnacleaning, you can avail of their free-for-life subscription and free advertising in your marketplace on their portal.