In this blog post, we'll discuss how do you qualify leads? What is the lead qualification? Lead qualification is a process of assessing the purchase intent, engagement, and other factors to determine whether or not the lead is worth nurturing before turning them into a customer.
Lead qualification processes are different in every company. Some companies can just rely on traditional email campaigns, some use phone calls and others use in-person meetings.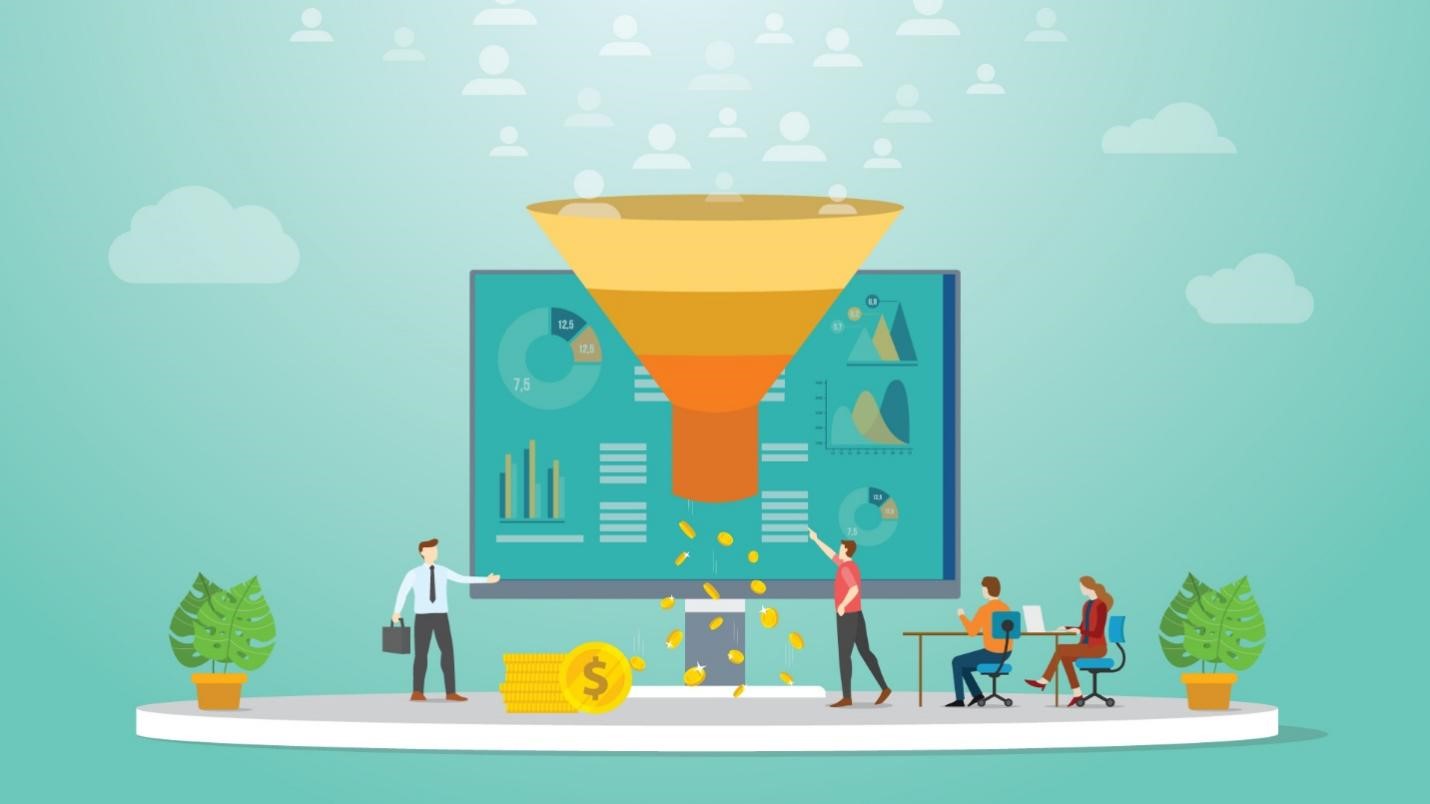 It is not hard to implement. It takes time and effort, but it can be useful for an increased number of leads, a more targeted sales funnel, and better ROI on marketing investments.
Prospecting is the critical step in selling any product. However, it can be difficult for sellers to gain leads by contacting people directly and starting a conversation. Manual prospecting is often hard and time-consuming, but if done properly, it can lead to more qualified leads.
With online prospects now available via social networking profiles, it has become much more difficult for salespeople. Before they have been qualified by an online opportunity seeker. As a result, they are forced to skip straight to assessment or skip straight to calling when qualifying the prospect. Furthermore, some salespeople don't even try and qualify leads through manual prospecting.
A key part of qualifying prospects is testing them against buyer personas that are relevant to a company's industry.
What is qualifying a Lead?
A qualified lead has a certain amount of value to the business and it shows them as potential customers if they have an awareness of your company's services and products. A lead can be qualified by using different methods such as website traffic, data mining tools, and referral sources.
A lead is someone who may be a good fit for your company or product. Whether it be a consumer or business, the lead has the potential to become a customer in your business.
Depending on the role and the company's business, there are different lead requirements. One common qualifying rule is that they're unlikely to make any changes now, so you make a note to contact them a few months before their contract expires and maybe consider extending it if needed.
Typically, qualifying leads are used to keep your pipeline full. You can then use the opportunity of extending their contract with them when the timing is right.
To qualify a lead, companies often ask questions that help them determine whether the customer is a good fit for the product or service. Some of these questions are about demographics and preferences; others are about needs and wants. The client should also be asked if they have had any previous experience with the product or service.
How does Lead Qualification work?
Lead qualification is the initial step in the conversion process of a lead. The goal of the lead qualification is to qualify an interesting lead as a prospect and mark them as an opportunity ready to move the sales process forward.
Qualification of lead is a way for businesses to prioritize the leads who are most likely to make a purchase. This process is important for businesses because when they identify only a few leads that are high-quality customers. It allows them to invest more resources in these leads.
The leading companies use quantitative and qualitative measures to target their customers through multiple communication channels. Proper lead qualifications help them in identifying potential customers who may be interested in their company's products and services, which is beneficial for expanding their market reach.
The lead qualifications stages are:
Marketing Qualified Lead:
The marketing qualified lead (MQL) is a lead that has been manually qualified by the marketing team, according to their online behavior and demographic information.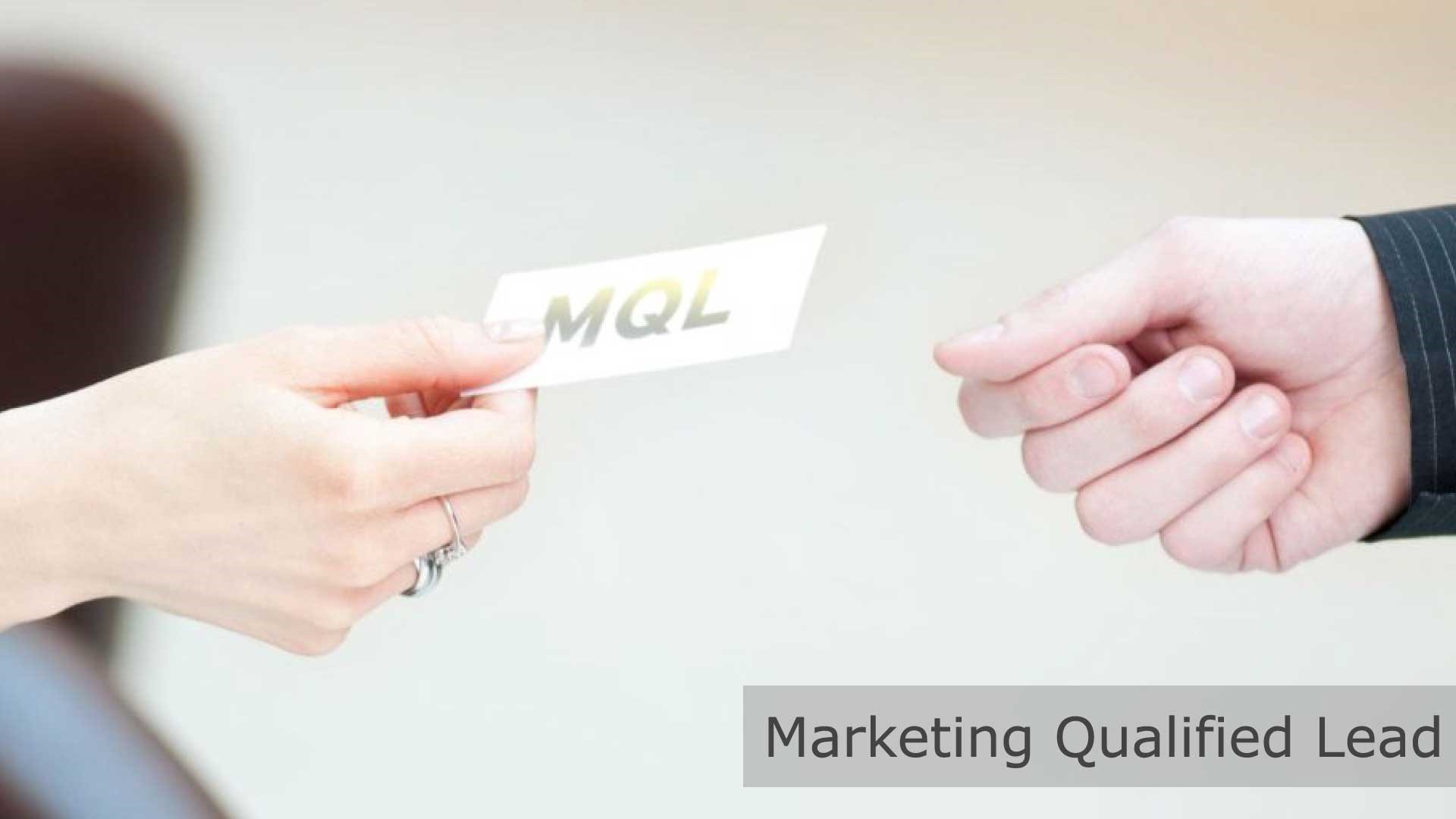 A marketing qualified lead (MQL) is a person who has been drawn to the company through an online marketing campaign. The MQL is someone that the company markets to and then engage with.
The MQL is a good candidate for being nurtured with an offer, showing them an ad, or even chatting with them on social media. With these qualifications in place, they are much more likely to convert into sales than a normal outreach campaign. These are all done by lead scoring.
Sales Accepted Lead:
The sales accepted lead is a lead that has been passed over to the sales team who have scrutinized it. It is further by asking about their needs in a live or online chat. The feedback provided by the customer can be used for future campaigns, research, and optimization.
The importance of this type of lead cannot be understated because they are often ignored until they are converted into paying customers. The revenue from these leads can provide immediate returns and help increase revenue exponentially.
Sales Qualified Lead:
Sales lead Qualifiers have a certain level of experience with a prospect. This is called the discovery call, and this particular type of qualified lead is often called "prospect-qualified" or "DQ/DQS".
In the sales lead qualification process, qualifying is an important step that can be used to determine whether to engage in a conversation about their business with a prospect or move on and focus on other opportunities. While sales qualifiers are not necessarily bad to work with, they need more than just qualification criteria. They need the right profile that they can sell to and follow up with them later.
Sales Qualified Leads to offer potential buyers the opportunity to learn how experienced sellers think about customers they want to work with before engaging in any conversations as well as provide them with some insight.
How to Qualify Leads:
To qualify, leads can be a time-consuming task.
After you have a robust understanding of what lead qualification involves, the lead qualifying process isn't complicated if you know the attributes.
Attracting leads and qualifying them are two different things, which may require different approaches. Nowadays, advertising campaigns and marketing strategies revolve around attracting leads to generate interest and eventually convert them into customers. The first step in lead qualification is to understand their attributes – their demographics, what they do online, etc. This will help you segment your business or target audience accordingly. You can then find out how they react to your message by analyzing website analytics or social data. The last step is applying behavioral targeting so mean does it.
Establish Lead Generation Criteria
To take in qualifying leads, companies need to establish lead qualification criteria. These are the two main components of lead qualification: identifying quality leads and qualified leads.
One of the most important things to note when considering leads is whether they are a good fit for what you're selling. If they are not, then it is likely that they will not be interested in buying your product or service.
When looking to generate leads for your business, make sure that you set up the right criteria for yourself.
BANT Model: BANT stands for "budget, authority, net worth, and time". This model is helpful when establishing criteria on who will be a good lead candidate because it takes into consideration the type of person that would be interested in what your company has to offer.
Budget:
Budgeting can be challenging for lead generation because it is hard to predict how much leads are going to spend. You need reliable triggers that will send out the right message at the right time.
There are various types of budgets in place, from revenue to cost-per-acquisition, but one that is becoming increasingly popular is the scarcity budget. It provides a clear framework for understanding where your lead's budget lies and what kind of messaging would be most effective.
Authority:
Authority is a form of trust that exists when one person or entity has the power to decide for another. This can be interpreted in many different ways.
Generally, some factors will guarantee an authority status, but there are other ways of achieving it. For example, a celebrity endorsing a particular product could have an authority status.
Need:
A need is something that somebody lacks and wants to get it. What this means is that people have a problem with their current circumstances and they are looking for a solution.
Timeline:
The level of urgency for a lead to make a purchase is directly proportional to the level of expertise that an agent has.
This can be done by having agents fill out lead assessments followed by the creation of content like webinars and blog posts that are scheduled for release accordingly.
Leads with high levels of urgency can be handled through automated marketing automation processes with emails, Native advertising, and social media.
Generate Leads:
Generating leads is an essential part of lead qualification because it is the stage where you need to attract potential buyers before you can identify any further qualifying criteria.
The first strategy is called inbound marketing, which means companies sell themselves by building a relationship with their customers. This strategy relies heavily on social media and search engine optimization for generating leads and engaging with them. The second strategy is called outbound marketing, where companies sell to businesses or organizations that are already known to the company. In this case, the sales process would be focused on generating leads from places like business databases or trade publications.
Inbound marketing involves methods like creating content for web form submissions, seeking a referral, social media marketing, and blogging to provide value and create content that will attract leads.
Outbound strategies can be divided into categories such as content marketing, email marketing, social media advertising, and lead nurturing.
Once these leads find your website, you can use different marketing techniques to see who will qualify as a lead.
Score and Categorize Leads
When you have a lead in front of you, determine whether that lead is the right fit for your business. You can use our scoring and categorizing criteria to score leads and determine what category they belong to.
When you begin selling products or services, it is key to be able to break down your leads into categories as quickly as possible. This will help you decide if the lead is worth continuing with by either following up with them or sending them a thank-you email for their time.
Lead scoring and categorizing can help you identify leads that are most likely to convert.
Some marketers suggest that accurately scoring a lead before making an outbound sales call is a must-have for any salesperson. There are three key factors that vendors use to define what constitutes a good lead: quality, interest, and more likely to convert.
Many marketers agree that the most important part of a campaign is generating leads. But without a strategy for how to score and categorize leads, campaigns are not effective as they could be.
Distribute and Ranks Accordingly
Online lead generation is a competitive process and to get leads, you have to be very aggressive in the way you can distribute them. If you don't know how to distribute your leads properly, it might make your marketing efforts inefficient.
Depending on the type of lead distribution and ranking system that you're using for your company.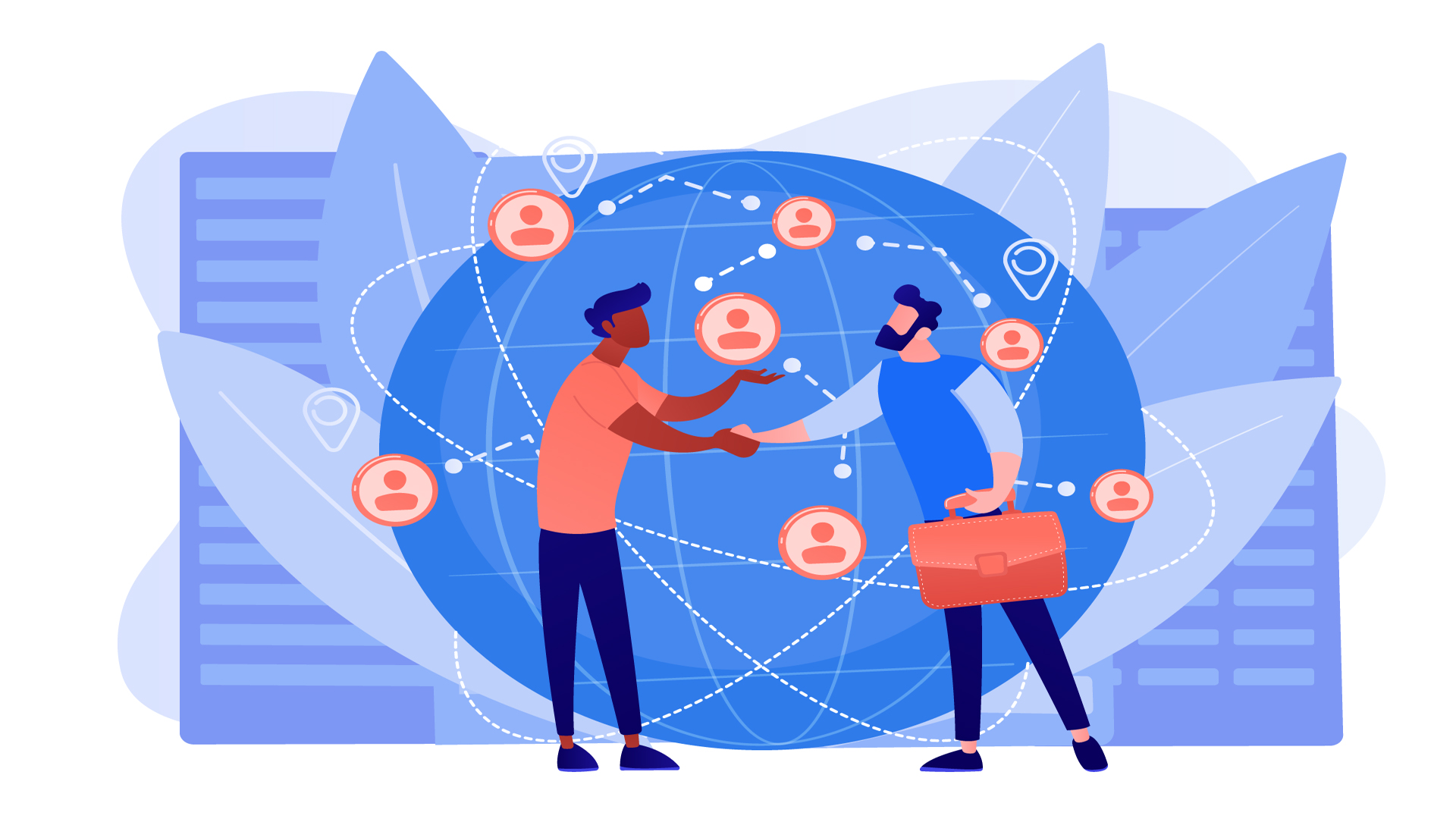 The lead distribution process can be completed in just a few clicks. The system automatically distributes your leads and puts them in a queue based on their level of importance for sales reps. This means that your sales team will always have enough time to respond to the urgency of their clients' needs.
For the sales team to close more deals and increase the number of opportunities, they need to find high-quality leads. What's more, they need to know how to qualify those leads. This is where distributing and ranking leads come in.
Nevertheless, ranking SQLs according to lead scores is not a straightforward task because it requires well-thought-out analysis. You should consider the time and cost involved in getting such an analysis done as well as how long it will take for you to put it into practice and implement it.
Continue Qualifying Leads throughout the Pipeline
Continuing down your sales pipeline will help you continue qualifying leads and closing more deals. You'll likely need to qualify leads in a variety of ways before you can solicit them or pass them on. The lead qualification process is an important part of the sales cycle because it helps to make sure that the right leads get moved forward into the buying cycle. With careful planning and great execution, leads will follow through on their interest and ultimately buy from you down the line.
During the product demo, if the lead disqualifies themselves after they have shown interest in your software, it is time to go back to the qualifying phase and try again. This way, you can generate additional sales without spending a lot of time on unqualified leads.
Qualifying leads throughout the pipeline means that even though a lead has been qualified during their initial contact with your business. They might disqualify themselves later on when they find out about some incompatibility with your software of yours. Businesses need to keep in mind this possibility and constantly qualify leads to maintain sales momentum.
To successfully implement lead nurturing, you must first identify your high-quality leads from your MQLs list.
Recommendation
We recommend looking at PnaPna.com which has a PnaPnaCleaning.com variant specifically designed for cleaning service companies. There is no credit card required to sign up. Also, they offer a 60-day money-back guarantee. They have a lead generation system, a digital marketplace where you can advertise your business for free. A free integrated website where you get a free web order form from your clients and the orders go straight into the software Employee monitoring, time management, payroll, etc. The system allows collecting payments online or on job sites. It is well integrated on mobile phones as well as a PC. You will save two full employees' annual salaries, to do all these tasks automatically.
The company will also specifically design any feature that may be very unique to your company. The owners of this software company have been in the field service business for decades and know the issues of the small to medium size field service companies. Good software is an asset that will reward you many times more than the investment. They have a lifetime subscription for a one-time fee of $99.99. Even if you do not buy anything from PnaPna, you can avail of their free-for-life subscription and free advertising in your marketplace on their portal.