In this blog post, we'll discuss the main challenges in lead generation faced by businesses. Lead generation is the process of obtaining leads that may be interested in your company or product. This entails understanding what people are looking for, how they want you to present your company or product, and how you can nurture those leads for growth. Many companies use lead generation tools that offer pre-written emails and landing pages that are customized for the industry vertical.
It is the process of collecting and collating authentic leads. These days, it is a challenging process because of the way that traditional marketing channels are changing.
The most frequent lead generation challenges to face by people include a lack of qualified leads. No leads coming through their website, the high price of lead generation, and a low conversion rate.
Challenges in Lead Generation for Businesses:
You don't have enough leads to sell to
Lead generation can be a tricky process. There are many ways to get them. Lead generation is not just about generating leads, it's also about nurturing and converting them into customers.
If your lead generation is erratic, you may not have a consistent lead stream you can follow and you may be lacking leads altogether. You need to get the right process in place so that you can generate more leads.
The first reason why you may not have enough leads is that your conversion rate is not good enough. If your conversions are low, it's likely because your A/B tests are not robust and there aren't a lot of data points to analyze.
Merely relying on referrals
Some businesses may have established a referral program but don't know what to do after they have generated the leads. They often rely on referrals or word-of-mouth marketing to generate new leads.
But what happens when their lead generation strategy is used up? How can they continue to grow their list and make sure that their leads turn into customers?
While referring referrals and word-of-mouth marketing are very helpful when it comes to generating leads, they can also be difficult. There is no way to guarantee that you will get the quality of leads that you need.
Lead generation is a challenge for many companies – especially small and medium-sized businesses (SMBs) who do not have the resources or expertise in order to build an effective sales funnel on their own.
When it comes to lead generation, referrals are an integral part of it. But the problem is that referrals are an inefficient marketing strategy. In order to make this strategy more effective, there needs to be proper planning and execution through an appropriate referral marketing approach.
Having accurate data
There are many challenges faced by a marketing manager when it comes to lead generation.
One of the most important tools for lead generation is a centralized, up-to-date marketing database. It enables marketers to find relevant and qualified prospects for their business. With this data at their disposal, marketers can formulate more targeted campaigns and more efficient lead nurturing strategies.
A marketing database is a centralized and comprehensive data repository. It can be used to identify the types of customers that are likely to be interested in your product or service.
Lead generation has been a challenge for marketers for a long time, as it's hard to get the right information about your potential new clients. This is mainly because there are so many people who go through a multi-stage buying process with different stages requiring different types of data.
Not enough qualifying leads
The challenge in generating qualified leads and narrowing down the focus is that there are not enough qualified leads to go around. As such, companies like salesforce.com created a salesforce that allows companies to engage with their customers and generate qualified leads in order to compete with their competition.
The challenge of not having enough qualified leads can plague any marketer. So, how do you ensure that your marketing spend is focused on the right places?
The challenge of not having enough qualified leads is a strange one, and it's one that most people have never had to face. But we all can relate to the feelings of being stuck in a rut, not really knowing how to get out of there and start building your business.
In order to improve lead generation, one company focused on marketing its expertise. They not only focused on generating qualified leads by perfecting their targeting but also by creating content in-depth and personalized that would educate prospects with the skills they need to succeed.
Not enough closed leads
This is a challenge that all businesses face today. They don't have enough closed leads to reach their quota.
A closed lead is a lead that has progressed from prospecting through qualification to eventually being ready for conversion or an engagement. There are also less-used terms like "closed opportunity" or "closed deal". However, for our purposes as marketers, we can simply define a closed lead as a lead that has progressed from prospecting through qualification to eventually being ready for conversion or an engagement.
The buyer's journey is changing and the only way to keep up with it is by doing some detective work on hard data that will help you predict the future behavior of your buyers.
Mapping out your entire sales cycle can seem daunting but that doesn't mean it's impossible. It is important to remember that no company is the same so don't get hung up on the specific steps in your sales cycle.
One way to close the deal is by overcoming objections that might be coming up from everyone who is involved in the conversation. For example, if a potential client brings up objections about price and value.
Collecting enough funds for your lead generation strategy
Your lead generation strategy can be the most important part of your company's marketing department. If you don't have the money to invest in it, your company will never be able to compete in the market.
Many companies struggle to find the funds for their lead generation campaigns. However, if they are able to identify the right opportunity and target audience, then the investment will be worthwhile in the long run.
Additionally, keep in mind that sometimes more effort needs to be put into an offer than others. For example, a basic campaign might need less effort than a high-end campaign which is often harder to monetize.
Despite this generalization, it is important for companies to collect enough funds for their lead generation strategy because it can make a huge difference in how successful your efforts are.
Contrarily, your lead generation strategy may seem simple to you but may be impactful enough for your potential leads to turn down your offer in response. A lot of companies face this challenge when they are working on their lead generation strategy. In order to get around this issue, some companies have devised smart strategies that can help them get the most out of their campaigns.
In order to collect funds for your lead generation strategy, think of solutions to the queries. Provide solutions to their queries. Ensure that the solutions are where they can find them.
Generate good quality or quantity of leads
One of the most common lead generation challenges for any business is generating high-quality and high-quantity leads. These two variables are often seen as conflicting factors.
Nowadays, lead generation is a huge challenge. In order to make sure that a company will not just waste their time but also their budget, it is important to find ways of personalizing lead generation campaigns.
Generating leads is the top priority for many companies and businesses, as this is how they make money. However, generating leads can sometimes be too much work for a small team or an individual. As such, there are some ways of personalizing lead generation campaigns which can avoid this problem and generate more high-quality leads with more quantity.
Generating leads without a tool can take a lot of time and resources.
The implications of this are that you might waste resources on copywriting that isn't converting well or has low lead volume.
To avoid this, personalize certain elements of your lead generation campaign to engage with customers on an individual level – for example, your landing page headline and first sentence might be personalized for different audiences based on their search history and what they are looking for in an ideal company in their industry.
Generating leads consistently
There are many challenges in lead generation you have to face, but to be successful in lead generation, you need to generate leads consistently. When it comes down to attracting the right type of visitors, your website needs a strong start. Those who are seen as the most interesting by their target leads tend to attract people with a sense of urgency and interest in solving their problems or fulfilling their needs.
Generating new leads is not always easy, especially when it comes to marketing. First, you need to have a process in place in order to be able to generate leads consistently.
A process that allows for the generation of new leads and different content for every customer.
Having a process in place that will allow you to create different content for every customer is not easy, but it is necessary as one cannot rely on just one piece of content or service.
With a lead generation process, you can't just sit and wait for your leads to come to you. You need to make sure that your leads are coming in and converting at the highest possible rate.
Creating relevant content
It is one of the main challenges in lead generation, in order to create the type of content that is relevant and persuasive, businesses need to understand the market they are trying to target. This includes understanding what their audience desires, what they need, and how they really perceive things.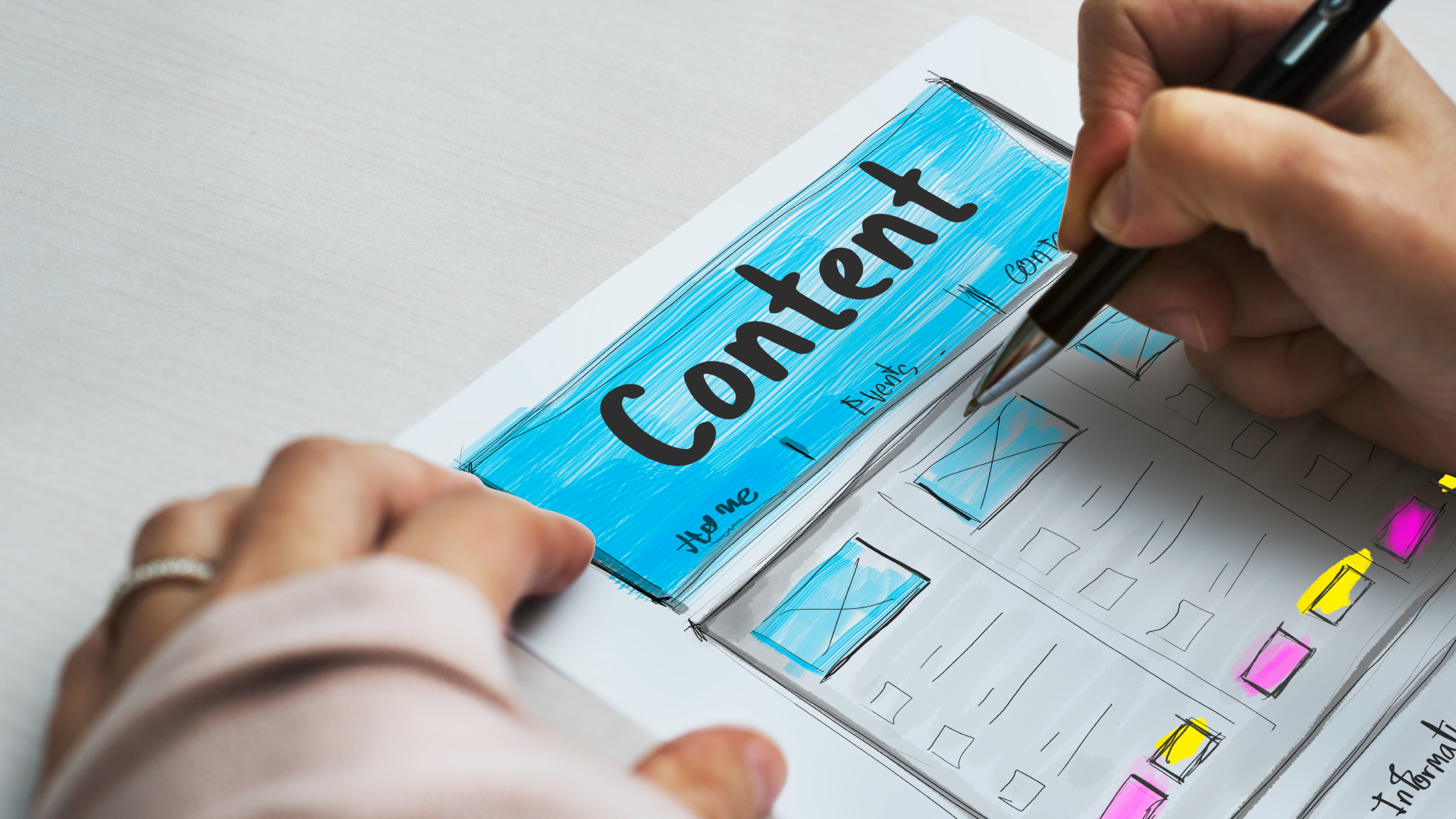 Relevant and persuasive content is an important aspect of lead generation. It's a challenge that every business needs to address as it allows them to establish themselves as experts in their field.
Relevant and persuasive content can give you an edge over your competition and help you attract potential customers.
You don't systematically track your lead generation efforts
It's very important for companies to make sure that they are getting leads. And it's equally important for them to measure their lead generation efforts. In order to know what the best lead-generation method is, you need a lot of data and strategic insight.
Without hard data, you have no way of identifying which of your lead-generation tactics are working and which aren't. There are many ways in which companies can track their leads. It can be done manually by tracking e-mails or phone calls, or with software such as Google Analytics and HubSpot CRM software.
If you are struggling to track your lead generation efforts, then you should consider using a tool that automatically tracks lead sources and conversions. It will be able to tell you which sources led to which conversion rates and it will help you understand what is working best for your business.
In this article we've discussed challenges in lead generation.
Recommendation
We recommend looking at PnaPna.com which has a PnaPnaCleaning.com variant specifically designed for cleaning service companies. There is no credit card required to sign up. Also, they offer 60-day money-back guarantee. They have a lead generation system, a digital marketplace where you can advertise your business for free. A free integrated website where you get a free web order form from your clients and the orders go straight into the software Employee monitoring, time management, payroll, etc. The system allows collecting payments online or on job sites. It is well integrated on mobile phones as well as a PC. You will save two full employees' annual salaries, to do all these tasks automatically.
The company will also specifically design any feature that may be very unique to your company. The owners of this software company have been in the field service business for decades and know the issues of the small to medium size field service companies. Good software is an asset that will reward you many times more than the investment. They have a lifetime subscription for a one-time fee of $99.99. Even if you do not buy anything from PnaPna, you can avail of their free-for-life subscription and free advertising in your marketplace on their portal.