In this article, we will discuss Mail chimp alternatives to crush email marketing. In this world of Google Search Engines, Google is the Ruler. Most people search for something in search on Google. Mailchimp is the ruler in the world of email marketing. It's difficult to name other alternatives to MailChimp. Anyone is looking for Mailchimp alternative? Mailchimp is a famous email marketing service, and it used to be alike by industries. Moreover, due to the current changes in Mailchimp pricing and continuous decreases in the quality of service. Many users are looking for alternatives to Mailchimp. There are a lot of better email marketing services that offer better functions, and more business budget prices. In this article, we will show provide you with some information about alternatives to Mailchimp. Mailchimp is one of the best email marketing tools., However, they have failed to keep up with creativity especially.
Now Mailchimp is not the best tool for Email Marketing. Their recent pricing changes are not in the budget of users because they're now charging businesses for unsubscribed users. You should not have to pay for subscribers who are no longer receiving messages from you. Their customer support has become increasingly not helpful, and almost every request gets a message.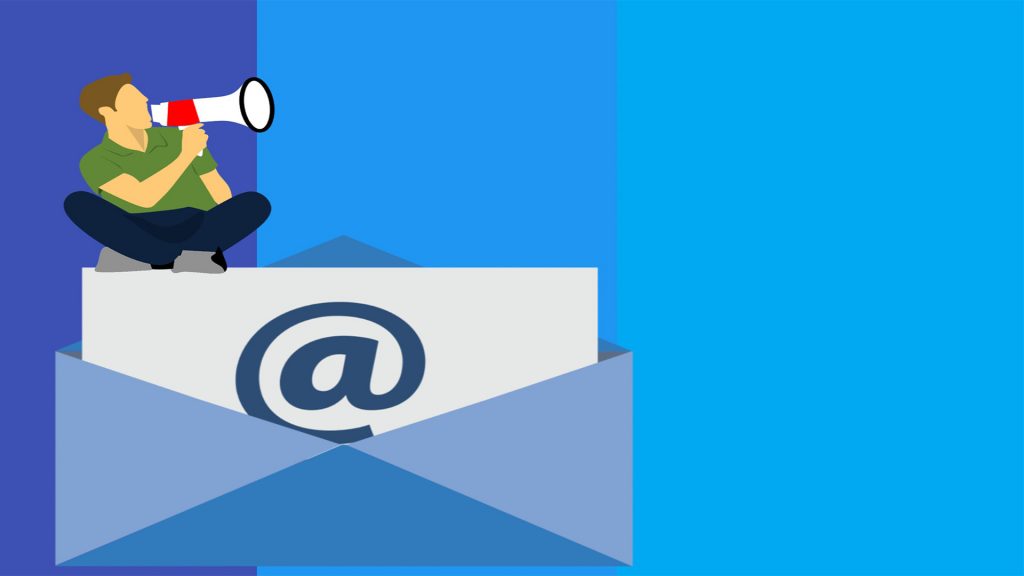 Some features to look at a Mailchimp Alternatives:
User-Friendly
Choose an email marketing service that's easy to use and accessibly combines into your lead generation tools.
Well Reporting
Go with better software that lets you access a data-driven approach. Any Mailchimp alternatives that don't offer detailed performance reports. let you implement the strengths and weaknesses of your campaign.
Pricing
If you're a small business that's just getting started with email marketing., you might want to find a free email service provider and then scale as you grow.
Customer Service
Lack of customer support is one of Mailchimp's biggest disadvantages. Other email marketing tool services offer excellent support by email, live chat, or phone.
Best Alternatives for Mailchimp:
HubSpot Email Marketing
HubSpot is an all-in-one CRM platform that includes a collection of marketing tools, like a landing page builder, forms builder, and, of course, an email marketing tool. This allows you to create mobile-optimized email campaigns, build your custom templates, run A/B tests and improve clickthrough rates.
Features
There are the features provided by HubSpot as follows: Email Builder (Freemium Plan), Email Templates (Freemium Plan), List divide in segments (Free Plan), Personalization (subject lines, content, links, attachments, and calls-to-action.), Analytics of Email (Premium), A/B Testing (Professional Plan), Marketing Automation Workflows (Professional Plan), and Email comparison reporting (Professional Plan).
Free Plan
HubSpot's free plan includes 1500 emails/month and unlimited subscribers. You also have access to goal-based arrangements that are specifically created for the type of email you want to send.
In addition, HubSpot's email marketing tool is powered by free CRM. Additionally, storing your subscribers' information keeps a detailed log of every contact your contact has with your company, whether that's with your website pages or with your digital ads. The CRM includes making sure your emails are as important as possible via personalization, and optimizing performance.
The free plan also provides tools to grow your email list. You can create landing pages with lead capture forms or even add a live chat or bot widget to your website to connect with your visitors in a more systematic way., You can also manage and track your online ads within HubSpot and tie your ROI to the rest of your marketing efforts.
ConvertKit
ConvertKit is a popular email marketing software for bloggers, authors, and creators. They distinctively launched their brand with the phrase: the power of Infusionsoft with the ease of Mailchimp.
ConvertKit offers advanced automation functions with a natural drag and drops email sequence builder, so you can send automated emails based on user requirements. However, their advanced segmentation feature allows you to further segment your contacts with tags based on how they connect with your emails., They also offer a drag & drop landing page builder with better landing page templates and changeable option forms to grow your email list.
ConvertKit combines many popular third-party CRM software, lead generation tools like OptionMaster, eCommerce platforms like WooCommerce and Shopify, and more. ConvertKit is a great example of Mailchimp with a powerful marketing automation platform for marketers, bloggers, publishers, and authors., $29 – $79 per month based on the number of contacts in your list.
SendinBlue
Sendinblue is another platform you may need to check out as it offers tools for both email marketing and transactional emails., It has a smooth, mobile-friendly email builder, with a lot of high-quality, templates, and offers segmentation, behavioral targeting, and remarketing audiences., these are the several features.
Features
These are some features provided by the SendinBlue: Email Builder, Email Templates, Landing Page Builder, Segmentation & Personalization, API / Webhooks, A/B Testing, SMS (Different Pricing), Transactional Emails, Email Analytics, Marketing Automation Workflows, Ecommerce Integration / Behavioral Targeting, Heatmap (Relevant), Remarketing Audiences (Google Ads, Facebook Ads) (Premium), Chat (Premium), Free Plan., The free plan provides email builders and templates, advanced segmentation, workflows, APIs, transactional emails, and many more.
The drawback of this plan is that you are limited to 250 emails a day and the Sendinblue branding is given access to all your emails.
A different feature is that you can integrate SMS with email, even on the free plan. Sendinblue's pricing model is also based on emails/month rather than the number of contacts.
Constant Contact
Constant Contact is the best email marketing service for small businesses and non-profits. This allows you to create professional email newsletters with an easy-to-use drag-and-drop editor, just a few times.
You get all the important features such as the capacity to manage email lists, and track email deliverability, and open rates. Moreover, their better reports show you how your email marketing campaigns are growing.
Constant Contact has very basic email automation features that let you send welcome messages to new subscribers, trigger emails based on user behavior, and resend emails automatically. Their email marketing tool also makes it easy to do A/B testing. So, you can see how your subject lines are growing for further optimization.
It also includes built-in tools for an eCommerce platform to help you reach existing customers. Constant Contact makes it easy to create surveys and polls and many more.
The best thing about Constant Contact is their unmatched support with live chat, phone calls, email, and community support. An extensive library of helpful resources. In short, Constant Contact is a good Mailchimp alternative for WordPress. Because it works with all popular WordPress plugins like OptinMaster, WPForms, and more.
Moosend
Moosend is the best alternative to Mailchimp because it can provide more features at less price. When you make the change, you'll find a drag-and-drop email planner that you can master immediately.
With the help of this software, you can also segment your audience with any change you could think of, even as a free user. Not only that, but mastering list management and powering up the sales funnel for your online agency is easier than ever through the new customer management tools.
Moosend is cheaper than Mailchimp. Making Moosend is the most value-for-money Mailchimp alternative. Moosend is a cheap, advanced choice for those who need an easy option but are on a tight budget, with free email templates for every occasion, powerful segmentation, and better customer service.
Features:
Powerful drag-and-drop editor
Sign up forms
List segmentation
Email marketing automation
Landing pages
Real-time analytics
Integrations
GetResponse
GetResponse is an email marketing solution and automation tool that could certify to be a perfect Mailchimp alternative for those who want something affordable and filled with all their favorite things. It is the best value-for-money Mailchimp alternative out there, with a lot of choices for customization.
This software is easy to use and gives the full option of a full, complete marketing platform. You can customize emails with so many options. It is very easy for brands to create their own, different brand tones and stick to them.
Features:
Mobile responsive email designs
Email builder
Landing pages creator
A/B split testing feature
Lead nurturing CRM
Recommendation
We recommend looking at PnaPna.com which has a PnaPnaCleaning.com variant specifically designed for cleaning service companies. They offer a 14-day free trial; no credit card is required with a 60-day money-back guarantee. They have a lead generation system, a digital marketplace where you can advertise your business for free. A free integrated website where you get a free web order form from your clients and the orders go straight into the software for Employee monitoring, time management, payroll, etc. The system allows collecting payments online or on job sites. You will save one full employee's annual salary, to do all these tasks automatically.
The company will also specifically design any feature that may be very unique to your company. The owners of this software company have been in the field service business for decades and know the issues of small to medium size field service companies. Good software is an asset that will reward you many times more than the investment. They have a lifetime subscription for a one-time fee of $295.00. Even if you do not buy anything from PnaPnacleaning, you can avail of their free-for-life subscription and free advertising in your marketplace on their portal.