In this article, we will discuss some trends that lead to the CRM revolution. Several different markets or businesses provide services and products of the same quality in many sectors. Making them hard to stand out and increase market share individually based on being higher than competitors. Good consumer experiences have become the backbone of companies. They are trying to set themselves apart from other industries and companies that provide CRM. To facilitate CRM there are various tools and procedures. A better customer experience is the achievement of Customer Relationship Management (CRM). Want more customer leads?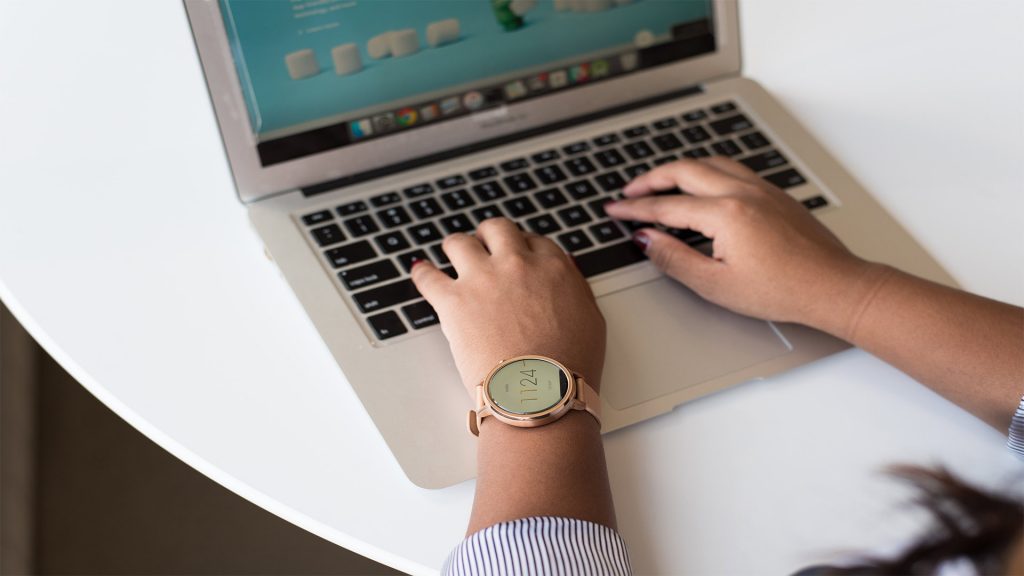 A better customer experience helps companies generate more leads. Many companies convert them into paying customers and get them through Word-of-Mouth marketing, thereby increasing their brand and bottom line.
In any case, the size of your company and the services or products you offered, there are some most important trends you will have to include in your CRM strategy, to provide the best customer experience you can.
How Does CRM Software Affect a Company's Revenue?
CRM software is used by small and large companies to improve productivity and efficiency. By collecting data about the customer's activities, CRM software can help improve customer service.
CRM software plays a crucial role in a company's revenue growth. It helps them make more connections with their customers while also increasing their chances of making more sales.
When a company has CRM software, it allows them to collect data and analyze it. It also helps them to manage their customer relationships and deliver commercial services.
CRM software is an important tool in the transformation of companies into digital ones. It enables companies to analyze customer data and deliver commercial services in the form of digital commerce.
CRM can be used as an online portal that helps businesses collect data from customers, understand the intricacies of their interactions, and use this information to help drive business decisions across different aspects of their business regardless of industry or vertical market.
CRM software helps companies in the areas of sales, marketing, and customer service. These tools can help improve efficiency and effectiveness in these departments. They also help companies to automate processes so that they can focus on "cooler" work.
The Growing Importance of Robust Data & Analytics for CRM Marketing
CRM marketing is the most efficient way of marketing to the customer because it leverages their data and analytics. Most companies don't realize, however, that data analysis is a skill set in and of itself.
The growing importance of data and analytics for CRM marketing is because technology has made it easier for companies to collect information about their customers. It's also important because CRM marketers can use these insights to develop more robust consumer insights and better tailor their campaigns.
If you want your company to be successful in 2022, embrace this type of marketing strategy by hiring a CRM marketer who can design campaigns using robust data and analytics.
The importance of data and analytics for CRM marketing is growing by the day. Just like any other leading inbound marketing trend, data-driven marketing is also evolving at a rapid pace.
The key to success in today's competitive digital landscape is embracing new technologies, such as machine learning and AI. It can deliver insights that can help marketers make better decisions regarding their campaigns.
Trends:
Huge Data and Customization
The cheerful customers are more interactive with your brand than they feel. The more likely they will be consistent to frequent you and refer others to your product or service. Customization is key to evolving that important connection. It requires so much time and effort to collect all the important information on each lead.
Now, with the arrival of technology that can gather and analyze customer data from a wide scope of contacts such as social media, marketing campaigns, sales, and contact platforms, it's easy to automate the customization of the individual stage in the customer's session with your company.
Mobile CRM
Customers use most of their time on their mobile phones. And the study shows that the average adult spent 3 hours and 43 minutes a day on mobile devices. Salespeople and customer service staff always have to go and are ready to answer at a moment's notice. That has made an increase in popularity remarkably in Mobile CRM in recent times, with several popular CRM platforms helping companies to introduce mobile apps to perform actions on their smartphones and tablets. Additionally, being able to implement full CRM functionality on Mobile Devices. CRM platforms are growingly being updated with the capability to combine with social media.
The achieving goal is to make it easier than any other company to generate relevant information via social media funnels. Eventually, that information will be mechanized and immediately combined with other available data to provide applicable perception for customer support.
Automation of Marketing
Generally, CRM has been a move by people perusing consistent lines of excel spreadsheets and emails typing to answer prospects or customers or answering instant messages. Surprisingly, that procedure takes time, and is frequently worried about mistakes of several types, which is what automation of marketing seeks to advise. Automation of marketing is the tech that gets moving your business into a new period of relationship-based marketing with significant results.
Some things like chatbots and mechanized lead getting will continue to be complex aspects of any company's CRM strategy, allowing them to save money while consistently increasing the speed and correctness of their CRM decisions, provide the ideal customer experience, maximize sales and referrals, and eventually boost the bottom line.
Customers are Using Their Voices Online
The customer experience is a progressively important field in the world of CRM. Support customers more than ever about the 'experience' a company gives them and will not wait to share their thoughts online. One of the criticizing fields they do this is social media platforms. As all we know, these are common places, so a brand must solve issues without non-essential nuisances.
Social media channels are intrinsic, a commonplace to share Feedback and thoughts with the larger world. Some brands see this as a future threat, but the correct way to think about this is that it can be the most efficient and effective form of one-to-one marketing yet. This, sequentially, attracts new customers after the social business is successful.
CRM is not just for customer-facing teams
CRMs have been regularly thought of as tools for sales and customer success teams. More organizations will perceive that CRM advantages everything. Times have changed and CRMs are now a pivotal part of a company's broad tech stack
CRMs can be used by marketers to best understand the contacts in their pipeline and monitor how to convert CTAs. To provide customers with the most personalized experience customer success teams can access a 360-degree view. And management can analyze and access valuable data on performance globally.
Augmented and Virtual Reality
If you've consistently been on a VR (virtual reality) headset, then you'll perceive how far the technology has come. It's no longer something on the rise it can be an enticing experience for the user. The same is true with Augmented Reality technology, which increases the reality around us and makes the real world more communicative.
Marketers are growingly aware of this technology's future, allowing them to communicate with customers in quite unusual. Experiments of Marketing in the Virtual reality and Augmented Reality industry extend, so they have the chance them being a part of the future of your CRM strategy.
At first, it introduces the retail sector and enables customers to browse stores using Virtual Reality to look at products from their dining room as if they were there. It's a surprising possibility that looks like the stuff of scientific invention and doesn't look like it is showing any signs of diminishing., This allows customers to take as long as they like and decreases the need for the long line. It's getting affordable to manufacture Virtual Reality technology, too, thereby operating higher adoption rates.
CRM platforms that combined this technology will have more updated tools for reaching customers and increase their chances of a sale due to the intensified buying experience.
Recommendation
We recommend looking at PnaPna.com which has a PnaPnaCleaning.com variant specifically designed for cleaning service companies. They offer a 1a 4-day free trial; no credit card is required with a 60-day money-back guarantee. They have a lead generation system, a digital marketplace where you can advertise your business for free. A free integrated website where you get a free web order form from your clients and the orders go straight into the software for Employee monitoring, time management, payroll, etc. The system allows collecting payments online or on job sites. You will save one full employee's annual salary, to do all these tasks automatically.
The company will also specifically design any feature that may be very unique to your company. The owners of this software company have been in the field service business for decades and know the issues of small to medium size field service companies. Good software is an asset that will reward you many times more than the investment. They have a lifetime subscription for a one-time fee of $295.00. Even if you do not buy anything from PnaPnacleaning, you can avail of their free-for-life subscription and free advertising in your marketplace on their portal.