Many small businesses shut down in 2020, and 2021 looks like it's going to be a challenging year, as well. Aside from lockdowns and restrictions due to Covid-19, quickly changing technology is putting pressure on businesses to adapt and meet consumer demands, so here are some small business trends and predictions that will help you to predict the future. Let's look at some top small business trends that can help you counter these challenges and find success in the coming years. 2021 is shaping up to be a better year for small companies than last year, but as business comes back, return to normal is the wrong name.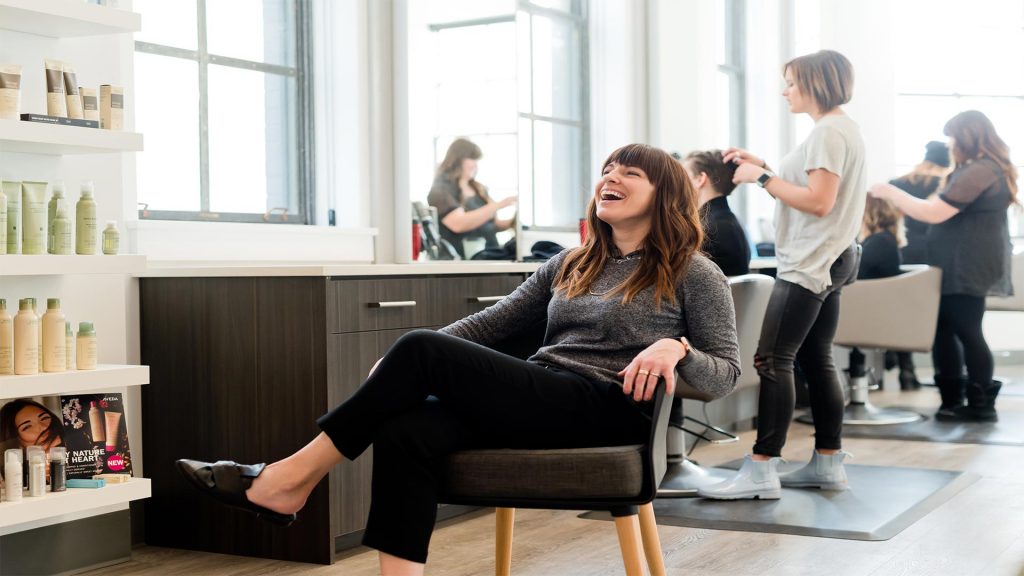 Organizations quick to adapt to new norms in consumer-business connections will stay various steps ahead of the rest of the pack.
Get a head start on growing revenue and capitalize on new opportunities by preparing for more in-person interaction. But don't expect to do without remote work entirely during the rest of this year. Tap into AR and VR, brace for increased HR regulations, and multiply your digital marketing.
Understanding Small Business Trends and Predictions
What are the most significant trends in small businesses for the next few years? And what does the future of small businesses look like? This article is designed to help you understand and make sense of this information.
Small businesses are the backbone of any economy. With small businesses, it is difficult to predict what the future holds for entrepreneurs and small business owners.
The world of small businesses is constantly changing. It's not surprising that as time passes, new trends and predictions emerge. It's important to keep up with these changes to stay on top of your game in the future.
In this article, we have covered some of the important trends that will affect small businesses in 2022. We also talked about some of the future trends that they can expect.
Best Small Business Trends of 2022
In-person meetings to be replaced by video conference calls and webinars
More companies will begin to sell their product on Instagram or Facebook
More companies will employ remote workers
Why is it important to pay attention to small business trends?
Small businesses are an integral part of our society. With the changing technological landscape and growing digitalization, small businesses have been forced to evolve and change their strategies for survival.
Social media marketing is one of the most important trends that small businesses need to pay attention to. The social web has become a platform where modern-day consumers prefer to be heard and connected with companies in real-time.
With the popularity of social media apps such as Instagram, Pinterest, Facebook, and Twitter, small business owners have been able to reach out to millions more consumers in a more efficient manner. This can lead them towards success if they can use these platforms wisely while staying relevant to their target market.
The Small Businesses trends and predictions: –
The Expansion of E-Commerce
Unlike many other businesses, e-commerce grew in 2020. Service businesses of all kinds need to expand their mindsets and seek ways to cash in on this enormous trend. Even if you don't typically sell physical products, think of what you can sell online to supplement or even replace your in-store offerings.
Sell products related to your industry that your customers will admire. You can also sell helpful information in the form of e-books, white papers, and reports. If you don't want to create or stock physical products, consider affiliate marketing opportunities, where you earn a percentage of sales on other people's services and products.
Having a strong online presence helps protect you from not only lockdowns but also ups and downs in the local economy because you have access to a massive customer base.
More Remote Work
After lockdown, many employees don't want to go back to the office full time. More than half of all U.S. employees want to keep working from home for a short part of the time when things resolve. Studies show that remote workers are more fruitful when they don't have to spend an average reduced time of 27 minutes each way. That means they can do more work, while they also enjoy a standard quality of life.
Small businesses can stay cutting-edge by catering to distant productivity. Support report teams by providing them with speedy internet connections, allowing for flex time, and using remote-work tracking apps like Jira or Trello. Also, source the best work from home gets designed to take benefits of a fragment of micro-mobility with fast startup times and speedy 5G and Wi-Fi 6 connectivity.
Digital Transformation will accelerate
In 2020, many businesses were affected to digitalize their operations, advertisements, and marketing campaigns. Moreover, the bar will be higher in 2021. Online advertising and marketing are not just a better idea but perfectly important for optimal promotion.
Customers expect an online existence from the business and order customer services and experience as well. 68% of the people in a survey suggest that small businesses should raise their digital capabilities. We live in an era where people prioritize satisfaction over popular brands.
SEO Everywhere
Google has already received 360 billion searches in 2021. You should have an SEO-optimized website if you want your customers to find you online very easily. Emerging in the searches is not enough. Businesses need to focus more on SEO to become the massive-ranked website in their category.
Not just that, with new updates in Google algorithms, the SEO game is getting hard day by day. There was a time when people used to fool Google through black hat techniques. Now many websites get penalized or even removed from Google due to immoral practices. Google has not stopped here; it has announced connecting core web essentials to the ranking factors. It is news for SEO experts to face a more network-level SEO game in the future.
The business will expand into New Markets
In today's challenging environment, one way to maximize your sales and entice more customers is to expand your offerings. E-commerce is one way to do this. You can also think about caring out to new markets at your brick-and-mortar location. It's not usually too complicated to start expanding your products or services.
For instance, a coffee shop can introduce more food items, such as baked goods, sandwiches, and wraps. Contractors and home service providers can promote customers on extra services. Landscapers can offer more specialized services, such as pest control, covering, or landscape lighting. If you have a spa or salon, think of extra treatments your customers would appreciate.
More Paid Placement Advertising
Paid placement is coming into its own, with entrancing, targeted, and video-centric content. While Google will stop targeting ads based on recent searches, this doesn't apply to mobile ads or non-Google advertisers. As a result, targeted ads are here to stay for the long term.
With paid placement ads or pay-per-click (PPC), you are seen to appear in the search results along with organically-ranked articles. That's strong because customers who are searching for what you sell will see your content. According to research by search guru Rand Fishkin, PPC enjoys a high 11% click-through rate.
AI will get Practical
AI and technology will bring about an innovative change in small businesses. We will no longer be restricted to pesky bots. Self-service is already being implemented in basic typing functions. Similarly, AI applications will be used to write useful marketing content.
Recently found the studies that 80% of content writers target to flesh out their website's content during 2021 with AI lending a hand. This will ease the worry of generating that content and develop freelance businesses, social media posting, and content creation.
Work from Home will continue
As much as people have cursed the pandemic, It is a very productive and cost-effective way of doing business. In the pandemic, many companies turned their operations from offices to homes. And this trend is not going to end any soon. Employees are safe at home, entertain their families too in their comfort zone with pass chair and work with a relaxed mind.
Now businesses are considering offering work-from-home options even in the future.
Work from is the future, then the business owner will have to invest so much in technology and software solutions to provide their workers with an original work environment. Many business owners had spent more on software solutions in 2020. It is likely to grow more extreme in the coming years.
More Online-Offline Hybrid Shopping Options
We can shop everything online in this virtual world, we're seeing more and more cross-shopping models. A distinctive instance is a customer placing an order online at a store such as Flipkart or Target and then picking it up through drive-in service at the store. There's no logic behind those smaller businesses can't take the chance on this model.
Other kinds of small businesses can get creative and offer similar choices. It is true that when regular shopping is allowed, many customers find it more appropriate to order online or by Mobile phone and have their items ready for dispatch.
More small businesses can handle such cross orders with one's hands. When a customer orders online or by phone, you Schedule an appropriate pickup time. It's best to manage the process with the help of a computer as much as possible. Train employees on how to provide services to customers who pick up take-out service. Make sure it's a clear choice on your checkout page. Promote this service on your website, social media pages, and inside your limited business.
More Focus on Retaining Customers
Another important factor in an undetermined economy is retaining or keeping customers. One way to do this is to sign customers up for in-progress products and services. These are some ways to do this are:
Loyalty and Rewards programs
Sites of Membership that deliver services and digital products
Subscriptions for products or services. Many companies now provide subscriptions for everything.
Ongoing home services and personal. Landscaping and snow moving are examples of businesses that frequently do this. Personal coaches can sign customers up for in-process sessions.
Using Mobile Marketing
Mobile marketing is one of the biggest and better small business trends to expand the business to the global stage with no sign of diminishing. It means marketing your business to your mobile user audience by extending them via their smartphones or tablets. Because as smartphone ownership pursue to grow quickly around the world with an approximation of five billion people using mobile devices- the most direct channel to your audience is probably through their phones.
Additionally, to using small business apps to organize your business, you can also use an app to interact with customers and serve an audience on the go. For instance, you can stay your customers updated by sending text messages about your latest promotion with permission. Small Businesses can be targeted geographically to reach out to future clients who are in your location or area using Google ads, which enables advertisers to target mobile users in particular geographical locations.
Recommendation
We recommend looking at PnaPna.com which has a PnaPnaCleaning.com variant specifically designed for cleaning service companies. They offer a 14-day free trial; no credit card is required with a 60-day money-back guarantee. They have a lead generation system, a digital marketplace where you can advertise your business for free. A free integrated website where you get a free web order form from your clients and the orders go straight into the software Employee monitoring, time management, payroll, etc. The system allows collecting payments online or on job sites. You will save one full employee annual salary, to do all these tasks automatically.
The company will also specifically design any feature that may be very unique to your company. The owners of this software company have been in the field service business for decades and know the issues of the small to medium size field service companies. Good software is an asset that will reward you many times more than the investment. They have a lifetime subscription for a one-time fee of $295.00. Even if you do not buy anything from PnaPnacleaning, you can avail of their free-for-life subscription and free advertising in your marketplace on their portal.