We all have some idea of what it means to be a small business owner. For many, the idea is more about starting a business than about running one. But for others, the idea of owning a small business can be an exciting and fulfilling career path to follow.
There are many advantages to being a small business owner. For one thing, you set your hours and make your schedule. You can enjoy the freedom as a small business owner that comes with being your boss!
Small business owners have the opportunity to be their bosses and to invent their career paths. But being a small business owner also comes with its fair share of challenges that every entrepreneur will face.
Whether you're just getting excited about the idea or are considering leaping to start up your own company, there are some pros and cons that you need to know before starting a business.
What is a Small Business Owner?
Individuals who own and operate a business of their choice are known as small business owners. They can be thought of as entrepreneurs, but instead of starting from scratch, they take over a preexisting business.
A small business owner's responsibility comes with owning and managing a small business and is not limited to executing decisions made in the boardroom. Entrepreneurs need to be hands-on in every aspect of their business. They need to work just as hard behind the scenes as they do on the front lines of their companies.
Small business owners generally have the following responsibilities:
Creating business plans
Managing their staff
Developing business strategies
Setting and reviewing budgets
Creating marketing plans
Offering customer service
Recruiting employees
Pros and Cons of Being a Small Business Owner
Pros of Being a Small Business Owner
Community Impact
As a small business owner, the impact that you can have on yourself, your friends, your family, and others in your community may be high. In this role, you can generally make an impact on people's standard of living by sponsoring community events. Small businesses help the economy by providing a local supply of goods and services. Small shops provide livelihoods to local people and materials, which leads to more jobs.
Community impact is significant because small shops are often owned by members of the community themselves. They might be people who live nearby or have ties to the community because they grew up there, went to school in that town, or simply like living in it.
Independence
The independence of being a small business owner is huge. You are the one who decides what is best for your company, not someone else. You do not have to worry about working on things you don't like or fighting to get ahead when the boss tells you it can't be done.
There are many advantages and disadvantages of owning a small business. The independence that comes with entrepreneurship is good for those who like to work freely.
Passion and Creativity
The passion and creativity of small business owners have a great effect on the success of their venture. When you are your boss, you have the opportunity to act on your business ideas, no matter how crazy they may seem.
This is not to say that someone starting a business is guaranteed to be successful. Many factors need to come together to make a business thrive.
Some people are lucky enough to have a creative idea for a product and be able to turn it into a company. But the reality is, that entrepreneurship requires hard work and dedication from both the entrepreneur and those around them. You get to own your time and work on things when you want.
Self-Reporting
As a small business owner, you will be in charge of all the finances, you'll work your hours and you'll often have greater control over your future. All these factors make it easier to be in charge of your destiny – which is something that many people seem to value these days.
You'll have the opportunity to decide what type of work you want to do, which will dictate how much money you want or need. You can invest in what you think will bring the best returns on your investment.
Flexibility
Owning a business gives you the flexibility of working when and where you want. It is not always important to be in the office at a set time from 9-5. Sometimes, entrepreneurs need to work from home or work out of coffee shops because they are working on a project.
For example, I can decide whether I want to work at the office or at home. And if I need to travel, that is not a big deal because I am my boss.
Equity
As a small business owner, you have equity or the amount of something that you own. In the future, you may decide to keep this equity or sell it or pass it on to others to continue the business. If you decide to sell the equity, you may use that money to launch a new product or service for others. On the other hand, if the company does well and continues to grow, your investment could be worth much more than it was initially worth.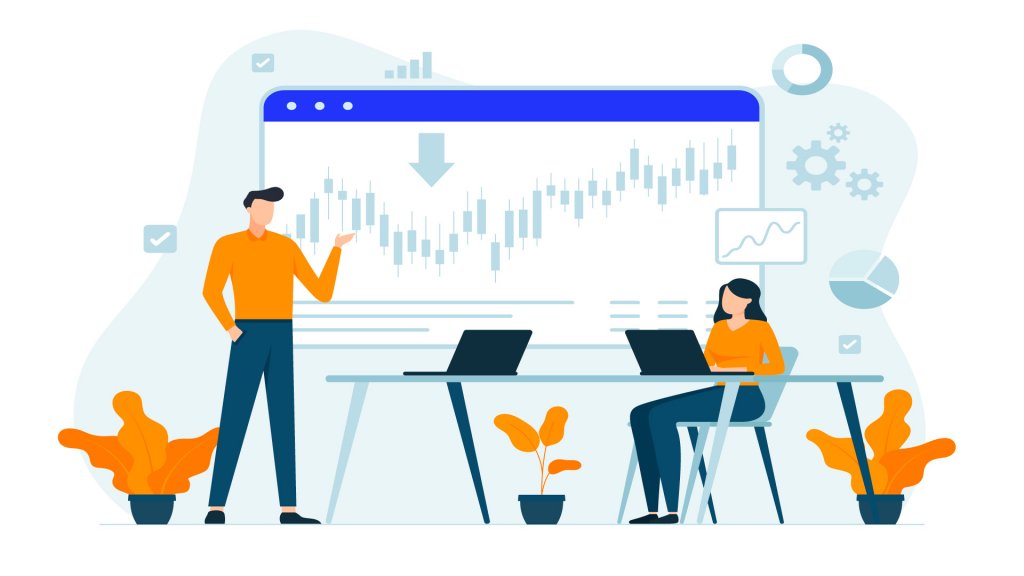 Financial Gains
It is a common misconception that small business owners are always at a disadvantage financially. In fact, of the 4.8 million businesses in the US, 70% of them are small businesses.
Taking risks as a part of owning a business is necessary for financial reward because there is no such thing as guaranteed success in the world of business today. Of course, it does not mean that all risks are good risks to take but if you want to reap financial rewards then you have to be willing to take those risks.
Also, if you don't have any investors or partners, then you don't have to worry about paying them. If you only have some staff that only staff, take a cut of your earnings.
Self-Esteem
Self-esteem is gained from a sense of accomplishment and success in life. Small business owners are often faced with challenges that test their skills as entrepreneurs and individuals which in turn builds self-esteem.
Small business owners are often told that they have to focus on their strengths and mitigate their weaknesses. This is very true for small business owners because they know that the future of their business depends on them. They don't have the resources to hire someone with a particular skill set so they end up learning everything themselves.
Cons of Being a Small Business Owner
Diversifying Customer Bases
Sometimes, there is a risk that the market for your product or service will be limited. It will be difficult to expand your customer base without risking the quality of your products or services.
However. If you are running a small business, you may be struggling to find new customers to buy your product or service. A way to reduce this problem is to diversify the customer bases that you have.
Small business owners should diversify their customer bases to balance revenue. The more diverse your customer base is, the more customers you have to rely on in times of need and fluctuations in market trends.
Longer Working Hours
Investing in your company requires that you work more hours to get the same results.
You are probably running the company on your own or have a small team working for you. With this lack of help, you may have to put in many more hours than other employees at larger organizations.
As your experience as a small business owner grows, you may have more employees on your team. This staff can help ease the workload so that you can cut back on your working hours and focus on things that you need to do to grow the company.
Managing Cash Flow
This is a general problem for small business owners. The lack of cash flow causes a lot of stress and eventually leads to the failure of their business. Small business owner has to have a plan to make sure that they are always getting paid on time and making timely payments.
You can experience cash flow challenges when you have to pay expenses and don't have the cash reserves to get by.
Before hiring outside help, you may want to reconsider your current financial situation. You may be able to reduce expenses by cutting out products or services that are not necessary. If this doesn't help, you should consider taking out a loan, to increase your cash reserves quickly and easily.
Possible Lack of Guidance
Being a small business owner is not easy. If you do not have the right guidance, there might be many mistakes you may make in your business endeavors. There are many disadvantages to being a small business owner that could be prevented if there was someone to guide you.
It can be hard to know what the right business decisions are, especially when you don't have anyone guiding you on what might work best for your company. This leads new entrepreneurs to feel like they have no future, or that they will never succeed because they cannot make any headway with their business.
Maintaining Legal Compliance
Maintaining legal compliance is one of the biggest burdens for small business owners.
There are many legal hurdles to jump through when starting a small business. First, you will need to register your business with the state. Then, you will need to draft your company's bylaws and a set of minutes, which will be reviewed by an attorney before filing. Finally, it's important to understand that there may be specific laws around the industry in which you operate.
Regulations are necessary for businesses to ensure their processes are compliant with the law. Regulations may include Federal, state, and local government laws and regulations. These regulations can be difficult to maintain compliance with because they change constantly.
Recommendation
We recommend looking at PnaPna.com which has a PnaPnaCleaning.com variant specifically designed for cleaning service companies. There is no credit card required to sign up. Also, they offer a 60-day money-back guarantee. They have a lead generation system, a digital marketplace where you can advertise your business for free. A free integrated website where you get a free web order form from your clients and the orders go straight into the software for Employee monitoring, time management, payroll, etc. The system allows collecting payments online or on job sites. It is well integrated on mobile phones as well as a PC. You will save two full employees' annual salaries, to do all these tasks automatically.
The company will also specifically design any feature that may be very unique to your company. The owners of this software company have been in the field service business for decades and know the issues of small to medium size field service companies. Good software is an asset that will reward you many times more than the investment. They have a lifetime subscription for a one-time fee of $99.99. Even if you do not buy anything from PnaPna, you can avail of their free-for-life subscription and free advertising in your marketplace on their portal.