Introduction
What to look for in a CRM for your field service business? CRM stands for Customer Relationship Management. CRM software is a platform that connects different departments of a company to organize their notes, activities, and metrics into one cohesive system to serve the customers. A CRM collects customer interactions across all channels in one place. However, managing centralized data helps businesses to improve customer experience, satisfaction, retention, and service. So, the primary goal of customer relationship management systems is to integrate and automate sales, marketing, and customer support.
Therefore, these systems typically have a dashboard that gives an overall view of the three functions. Additionally, the dashboard may provide client information, past sales, previous marketing efforts, and more, summarizing all the relationships between the customer and the company.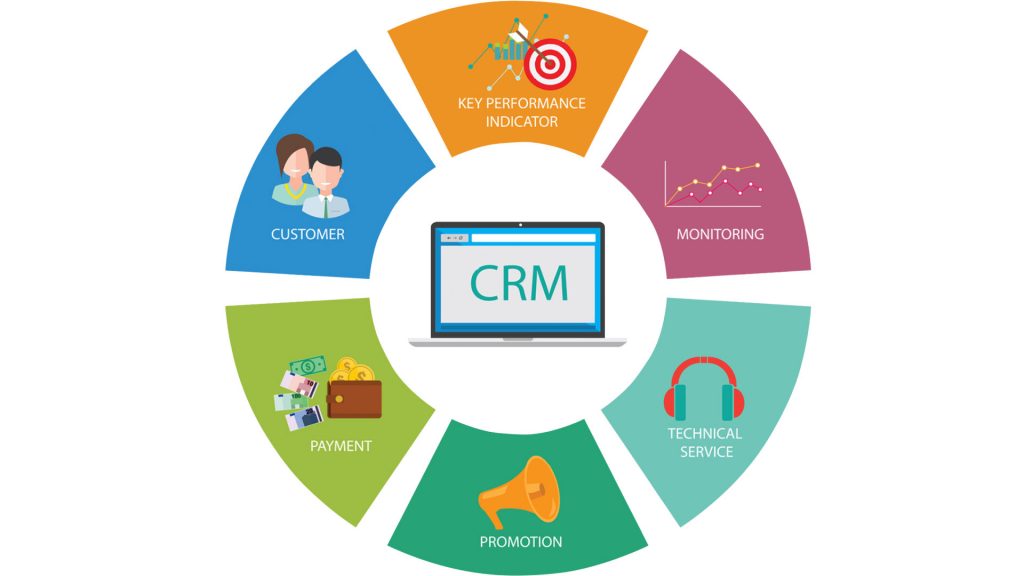 Functionalities of CRM.
However, using a platform that has the best CRM features and functionalities is an essential part of the business strategy, so here is the list of compiled CRM functionality and features to help you get started.
Contact Management.
Lead Management.
Opportunity Management.
Sales Forecasting.
Marketing Automation.
Sales Analytic.
Reports and Dashboards.
Mobile CRM.
Sales Data.
Salesforce Automation.
Campaign management
How Does a CRM Help Field Service Companies?
Field service software companies are gaining popularity as the field service industry is flourishing. These software companies have a CRM that helps field sales companies to manage their customers.
CRMs help field sales companies by keeping track of all their customer interactions and helping them with the job of answering questions and resolving issues. They also provide quick access to all the customers' contact information, which is important for effective customer service.
CRMs include integration with other business applications, such as email marketing tools, accounting systems, project management software, and more.
Customer Relationship Management (CRM) software is a software program that helps field sales companies, also known as field service companies, manages their customers. Field service companies often have to put significant effort into finding new customers or motivating existing ones.
By using a CRM, they can increase the productivity of their business and make it easier to find new customers. They can also use it to manage customer relationships better and provide better customer service.
The CRM market has seen an increasing number of startups offering innovative business solutions in the last few years. These programs are driven by technology to offer more efficiency for their users by automating tasks such as customer support and billing.
How to Start Implementing a CRM System in Your Field Service Business?
Businesses are always looking for better ways to get their work done. They think of improving their efficiency by implementing a CRM system that helps them do things like collect and analyze data, manage customer relationships, and automate processes.
The steps necessary to implement a CRM in a field service business are the same as in any other type of business. You just need to know how to set it up and how it will benefit your business. Steps include: setting up the database, picking the right software, and understanding what fields should be included in the form.
Considering all these factors is important when you are deciding on which field service business CRM program is right for you. There are different types of software out there that have varying features that will determine your success with it as well as how much cost.
Field services – such as construction, architecture, or engineering – often lack a central source of information on operations. This makes them difficult to manage and inefficient.
A tech-savvy field service business with a CRM system in place can benefit from the following: streamlined equipment orders, record-keeping, and scheduling.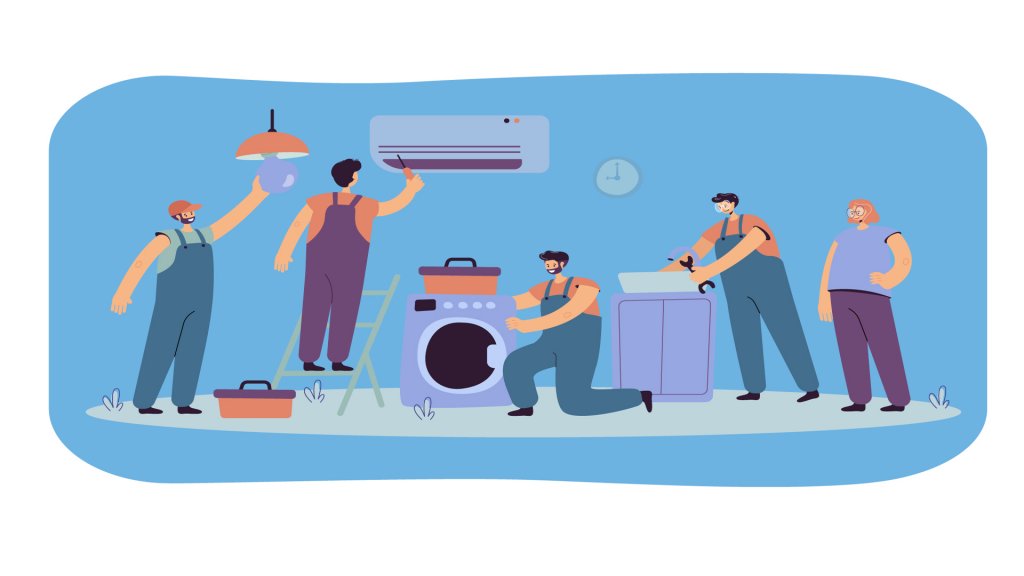 A CRM system facilitates the quick and easy installation of new field service processes. This allows for a more efficient process of order fulfillment and customer management. When implementing a CRM system in your field service business, it is important to consider your company's unique needs first before implementing any type of CRM software for your company.
Why does a Field Service Business Need CRM?
Before buying CRM software you must know about its importance for your field service business. To understand the importance of CRM software let's have a look at some market facts about CRM.
Research conducted by Capterra tells that 47% of polled CRM users said that their CRM had a significant impact on customer retention, and an equal percentage said their CRM had a significant impact on customer satisfaction.
 Harvard Business Review (HBR) published research that states that businesses will experience a 100% customer retention rate when they are "very satisfied" with a business' service. And a mere increase of 5% in customer retention and loyalty increases the business' profit by 75%. The bottom line of this research is Customer service experience and customer satisfaction play a key role to make the business revenue.
Research on Nucleus Research reveals that. So, the average return on investment for CRM is $8.71 for every dollar spent.
 Software Advice research tells that, 74% of users said their CRM system gave them improved access to customer data.
 According to Capterra, 47% of polled CRM users said their CRM had a "significant impact" on customer satisfaction.
As per research conducted by Aberdeen Group, 24% more sales reps achieve annual sales quota with mobile access to their CRM.
Research conducted by Cloudswave broadcasts that using a CRM can reduce a company's marketing costs by 23%.
As a result, the only way to remain competitive in your business area is by responding, scheduling, and dispatching service calls in a timely, efficient, and responsive manner. But traditional CRM which is available in the current market doesn't have all features. It can be considered a one-stop solution for business operation and maintenance. However, Field Service Provider needs a well-run and relevant customer relationship management (CRM) solution like SERVNIA The Super CRM, which provide you the opportunity to get a one-stop solution for all type of business requirements.
How much will a CRM cost your business?
CRM can give a big return on investment over time, but a small field service business needs to choose a CRM that's affordable from the start. Most CRM platforms offer a basic package that includes only the essential functions of customer relationship management. As well as one or more full-featured packages, which include capabilities like sales automation and customized reporting only.
As per the Baseline, the average ROI for a CRM system and every dollar spent is $5.60. This means you'll get back $5.60 for every dollar you invest in CRM.
 Nucleus Research revealed that the average return on investment for CRM is $8.71 for every dollar spent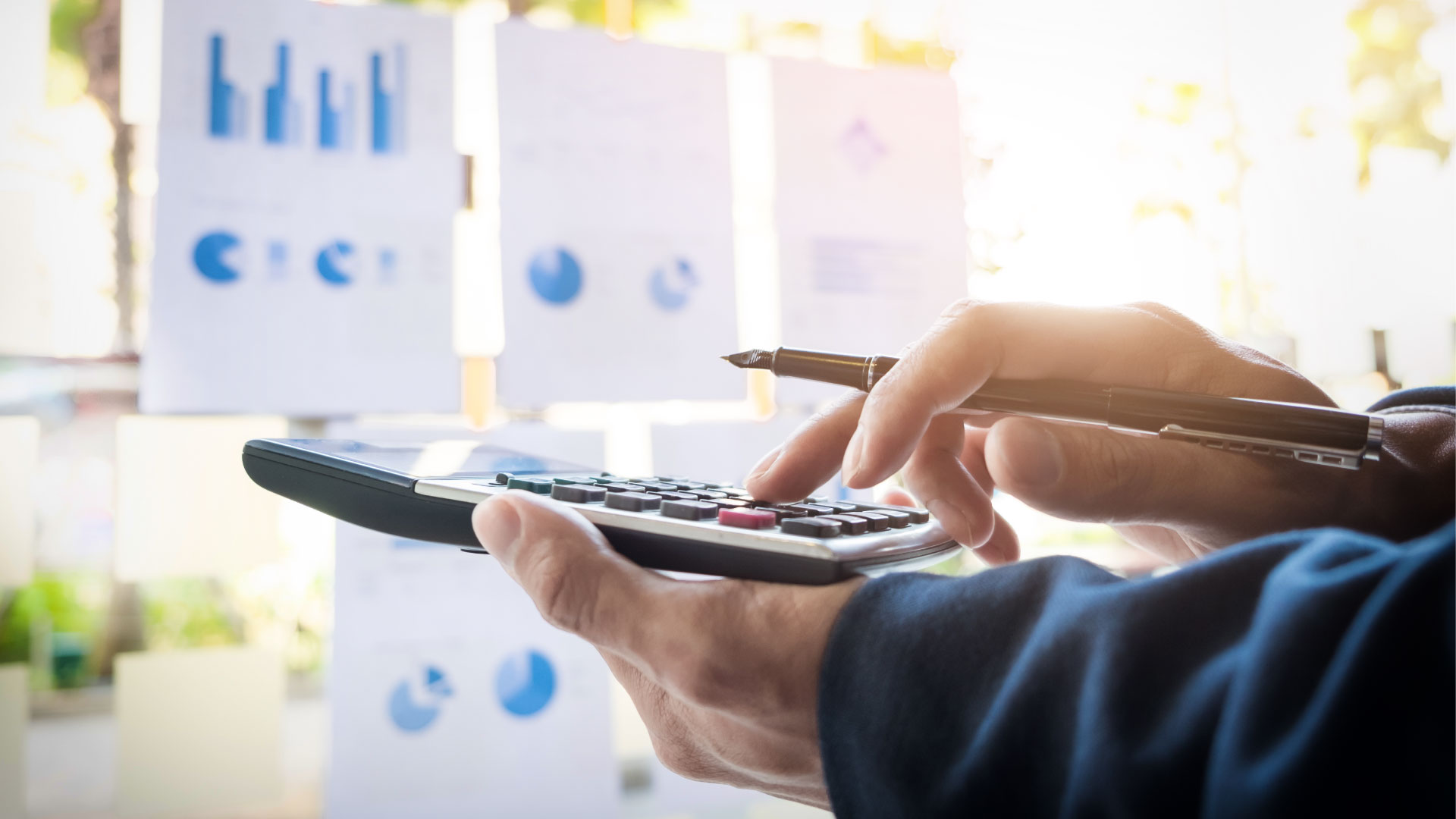 In addition, PnaPna provides you with a CRM which is not just a traditional CRM with basic functionalities only. PnaPna is an evolution in CRM technology that offers add-on tools like Work manager and many more along with CRM on a very minimal subscription plan.
Conclusion:
In conclusion, the above-given comparison table is good enough to help in your CRM selection. PnaPna has taken a step forward in the field of CRM technology. PnaPna  CRM is a one-stop solution for your field service business. So, this super CRM gives you the facility to manage your complete business, whether it is Project management, Field Service Management, Collaboration, Dispatching, and many more along with the all-traditional CRM features in a single platform. In other words, after buying PnaPna super CRM field service businesses will not require to buy many separate tools for managing their different tasks.
Recommendation
We recommend looking at PnaPna.com which has a PnaPnaCleaning.com variant specifically designed for cleaning service companies. They offer a 14-day free trial; no credit card is required with a 60-day money-back guarantee. They have a lead generation system, a digital marketplace where you can advertise your business for free. A free integrated website where you get a free web order form from your clients and the orders go straight into the software for Employee monitoring, time management, payroll, etc. The system allows collecting payments online or on job sites. You will save one full employee's annual salary, to do all these tasks automatically.
The company will also specifically design any feature that may be very unique to your company. The owners of this software company have been in the field service business for decades and know the issues of small to medium size field service companies. Good software is an asset that will reward you many times more than the investment. They have a lifetime subscription for a one-time fee of $295.00. Even if you do not buy anything from PnaPnacleaning, you can avail of their free-for-life subscription and free advertising in your marketplace on their portal.